Part 2 | Design ideas for Wall Wraps & Graphics for your company in Boca Raton, FL
Remember our blog, earlier this week with design ideas for Wall Wraps & Graphics? We talked about how to implement them at your office and real estate agency. In this blog we share some ideas for your restaurant, a school/university or a home construction company with a showroom.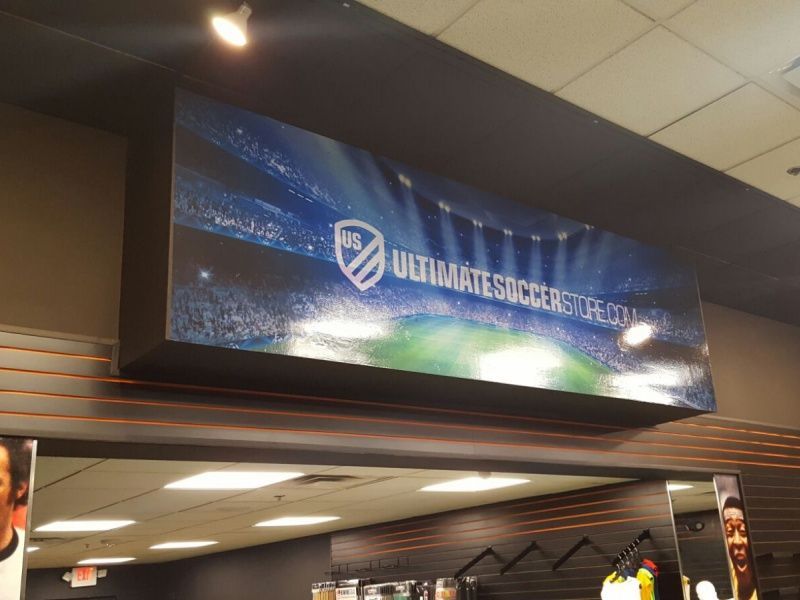 Wall Wrap at a Restaurant
We won't argue with the chef, because in a restaurant it's all about the food. However a restaurant without a good atmosphere is not going to attract customers. In a restaurant the options for wall wraps & graphics are endless. Mouthwatering pictures of food, highlighting your best menu items written all over the walls. Or perhaps a large photograph of that cute little piazza in Italy to bring your customers in the mood for an authentic Italian meal. Apart from the decorative aspect, wall graphics are a great tool to use for wayfinding. A bathroom everyone will need directions to, but how about having a special section for pick-up? Show directions with custom wall graphics, matching your interior branding.
Schools & Universities
Motivating & teaching your students are the main objectives at any school or university. Wall Wraps & Graphics are a great way to create fun wall coverings, especially for the younger ones. They can be a backdrop for story telling and enrich everyone's imagination. From a learning perspective wall graphics can be used to show things like colors and the alphabet. Or perhaps some math tables or the periodic tables of elements. A dry-erase lamination can be applied on any wall wrap, allowing to practice writing /calculation skills or simply make life size drawings.
Of course we can't forget about the athletic clubs at any university. Your clubs logo and mascot deserves a prominent display. Wraps & Graphics are not limited to indoor walls only and can be applied on any surface. Lockers, gym walls, stadium walls, dugouts, grandstands, galleries and so on.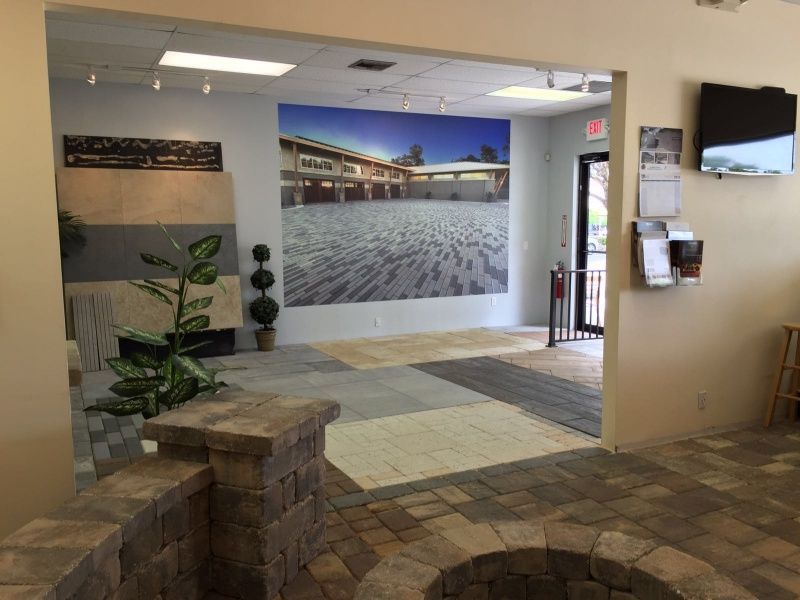 Your company Showroom in Boca Raton
If you have a showroom connected to your company, a wall wrap can be a great way to show off your work. Does your company built outside kitchens? No better way to show off your work through beautiful pictures of a completed project, from floor to ceiling. Make sure to take high quality pictures of your completed work and our team will convert them into a beautiful wall wrap!
We hope to have given you enough inspiration for a new Wall Wrap or Graphic at your company. Are you looking to start a project or perhaps speak to one of our project managers to discuss further design ideas? Contact us today and our team is looking forward to work with you. Call Sign Partners at 561.270.6919 or email at info@sign-partners.com.