Mini Guide to Wall Wraps & Graphics in your company in Boca Raton
Wall Wraps & Graphics are the perfect way to change the atmosphere in your company. Restaurants, stores, medical facilities, schools and offices can all benefit from Wall Wraps & Graphics. They can be designed in form of advertising but most often used to enhance the environment & overall design. We'll take you true the most important aspects related to these wall coverings.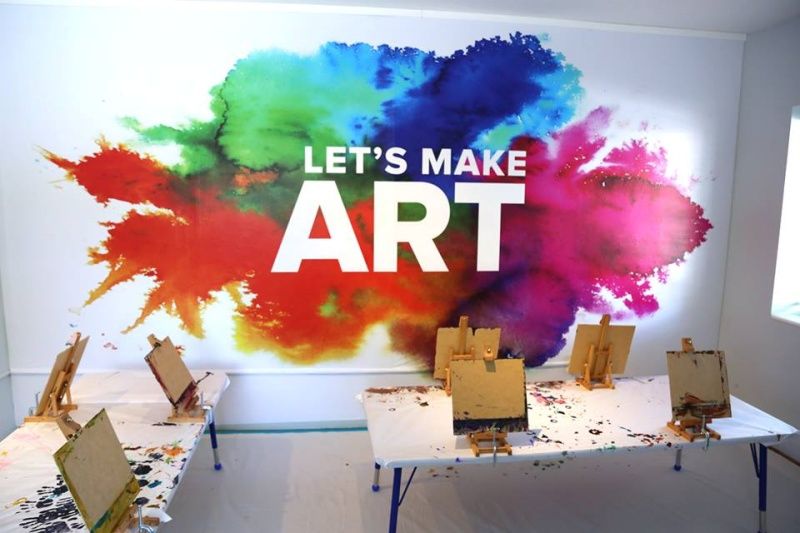 What are Wall Wraps & Graphics made from
-        Self Adhesive Vinyl: Both full wall wraps as well as cut out graphics are made from a self-adhesive vinyl. The vinyl is available for either long term or short term, and for different types of surfaces. If your wall is slightly textured, we'll use a different vinyl then for a smooth wall. The vinyl is self-adhesive so by simply removing the backing paper it will stick and no glue is required.
-        Lamination: Unless you are looking for a temporary wall covering, we always use a protective laminate with the vinyl. The lamination protects your wall wrap from sunlight exposure and frequent touches. Like this your wall wrap will extend it's lifetime.
-        Ink: To print your custom design we use environmentally friendly inks, on water basis. This makes our Wall Wraps & Graphics suitable for all areas, including schools with children and medical facilities
Types of designs
-        Full Image: Especially when you are looking to enhance the environment or overall design of your space, a full image is a good way to go. At Sign Partners we can either work with your own images or we can propose something from our stock library. The key to a professional wall wrap is a high resolution image,  to avoid pixilation.
-        Custom Design: With a custom design for your wall mural  the options are endless. From your company logo,  to mission statements, company history or motivational quotes. Everything is possible and our graphic designers will be excited to get the creative juices flowing.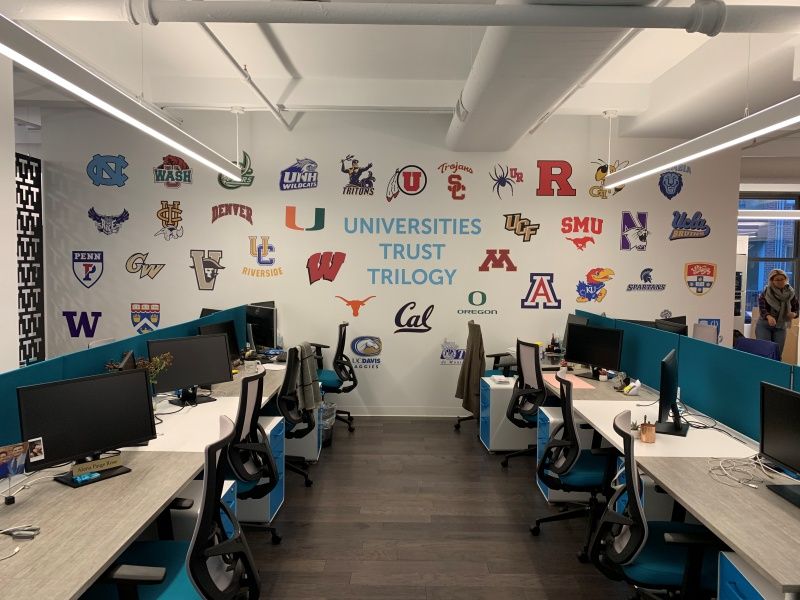 Why add Wall Wraps & Graphics
As we mentioned before, wall wraps & graphics can enhance the environment and overall design of your space. You may use it to communicate a message to your employees, like a motivational quote. Or as part of the interior design of your restaurant to create a certain mood. Or perhaps simply to display your company logo to emphasize your overall branding. Wall Wraps & Graphics are a great way to brand your space and are suitable for all sorts of environments. You can't go wrong with either a full wrap or cut out graphics, it will always elevate your space.
Contact our experts and graphics designers today to discuss some ideas on how a wall mural can benefit your space. Contact us at 561.270.6919 or info@sign-partners.com.