Part 1 | Design ideas for Wall Wraps & Graphics for your company in Boca Raton, FL
Today, let's brainstorm about some design ideas for Wall Wraps & Graphics for your company. You might have come across a wall wrap at your local dentist but how to implement this at your restaurant? Or perhaps you own a real estate agency and would like to take advantage of your wall space. Every company and space is different so the design needs to be as well. A motivational quote might work really well in an office, but not so well in a restaurant. We have come up with some design ideas for Wall Wraps & Graphics for different areas.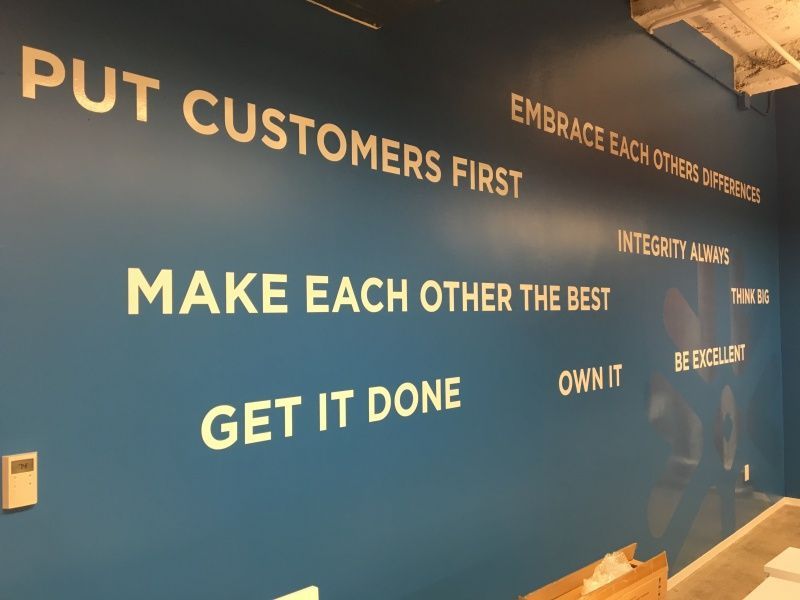 Wall Wraps & Graphics Offices
Most likely a motivational quote will come to mind if you are thinking to do a wall graphic in your office. Or perhaps your company values or mission statement? This is definitely a great way to motivate your employees or clients, for example in your conference room. However let's explore some other design ideas. Have you ever thought about displaying your company history on the wall in the form of a wall wrap? This is a great way to have your employees connected with your company. At the same time you can show your company's rich history to your clients. Mood enhancing wall wraps are a great favorite to improve the office atmosphere. Again, here we keep your employees as well as your clients in mind. A sunny beach in your break room, or maybe some beautiful houses if you are offering mortgages? The options are endless!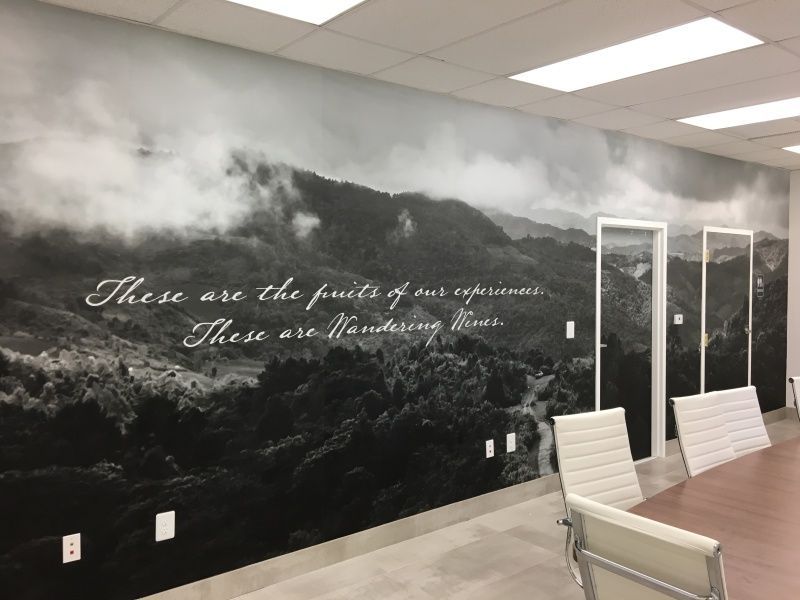 Design Ideas for Real Estate Agency
At a Real Estate Agency the common way to go when looking for a wall wrap is often a picture of one of your most beautiful properties for sale. It's a great way to show off your portfolio. Perhaps instead of choosing for a particular property, an area shot is a great alternative. Think about the beautiful coastline in Boca Raton, that will bring your potential buyers from out of town in the right mood. A lesser used option for a wall wrap in your real estate agency, is also a practical one. If you have a large development in your portfolio it will most likely be a long term project, so it will be worth it to invest in a wall wrap since it will be up for an extensive period of time. For a project like this we could imagine a large floorplan of the different units or a 3d overview of the overall development. Visualize the competitive edge of showing your collaterals on a large wall instead of a small brochure or your computer screen!
Are you owning a restaurant, work in a school/university or offer home construction services with a showroom? Stay tuned for Part 2 of this blog, later this week. We'll brainstorm more Wall Wraps & Graphics ideas for your company.