Melbourne, FL – How to be ADA Compliant with ADA Door Signs
ADA compliant signs are a must have in any building development in Melbourne and around. This includes multi-family, commercial and retail buildings and industrial facilities. Since 1990 when the American Disability Act was passed in congress, indoor signage is an important point for contractors as there are a few rules that must be followed.
In this post we will discuss ADA Door signs that must be installed in every single door in a building. Furthermore Restroom Signs, Fire Exit Signs, Elevator & Staircase Signs and all other rooms like offices or storage rooms, all need to be ADA Compliant. Let's have a more detailed look on what makes a sign ADA compliant and how to pass your ADA Inspection Test.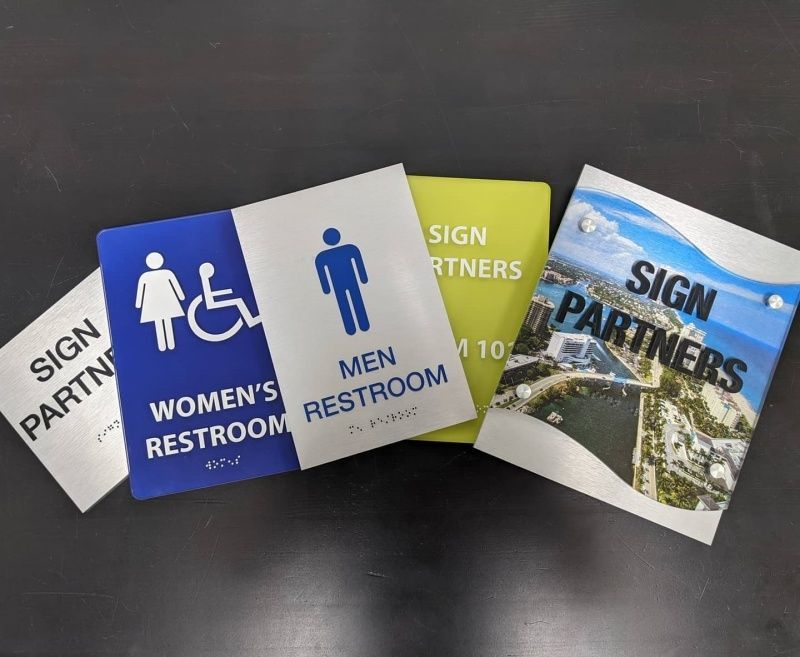 Braille
All signs that indicate a permanent room must have braille. The braille indicates the room name, which could be a number - for example Room 24-B. It must be a direct translation and be located below the room name. Below the specs per code:
• Grade 2 & Dome shape
• Shall be a direct translation and located below the copy
• For multiple lines of copy, Braille shall be located below entire text
• Shall be lower case except for proper nouns, individual letters, names, or acronyms
• Directional and informational signage does not require Braille
Size
The text in the sign needs to have a 2" maximum height and minimum of 5/8" and the tactile portion raised a minimum of 1/32" from the main sign surface. If the sign has a pictogram, the font must be directly below it and characters shall contrast as much as possible with their background.
Font
Fonts used in ADA Door Signs must be sans-serif and have a maximum of 15% stroke width to letter height ratio. All characters must be CAPS and the font type cannot be decorative, italic or oblique.
Finishing & Contrast
ADA Door Signs shall have a non-glare finish, surfaces must be matte and texture background need to be kept to a minimum, so as to affect legibility. Important to mention that in ADA Signs, braille does not need to contrast with its background. Further, signs intended to be read by touch, shall not have sharp or abrasive edges.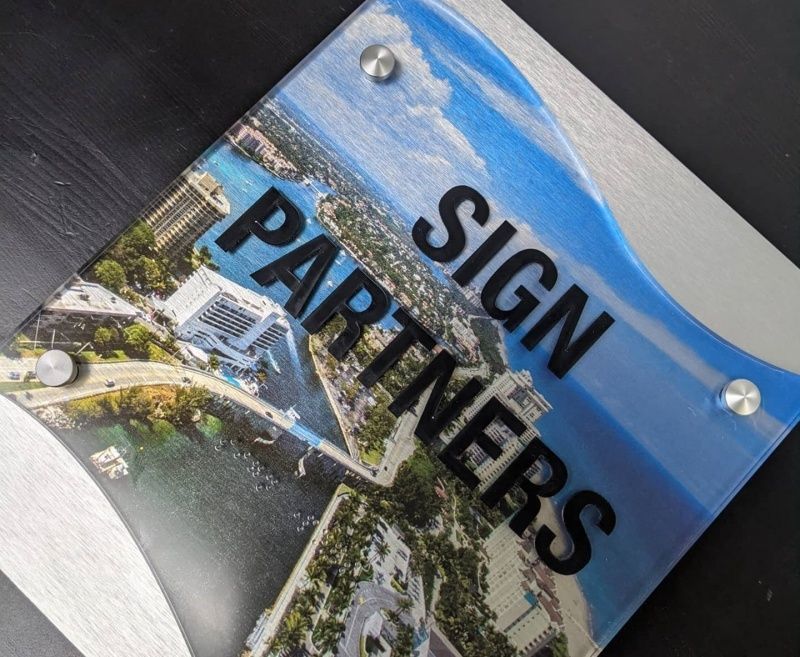 Installation
This is an important aspect for your ADA sign to be compliant. Here is a quick list of all requirements:
-          Signs may not protrude more than 4" from the wall
-          Flag-mounted signs and over-head signs must be mounted a 80" from the finish floor
-          Signs with tactile and braille must be installed with a minimum of 48" from the ground and a maximum of 60".
-          Tactile signs to be installed at the latch side of the door and to the right of double doors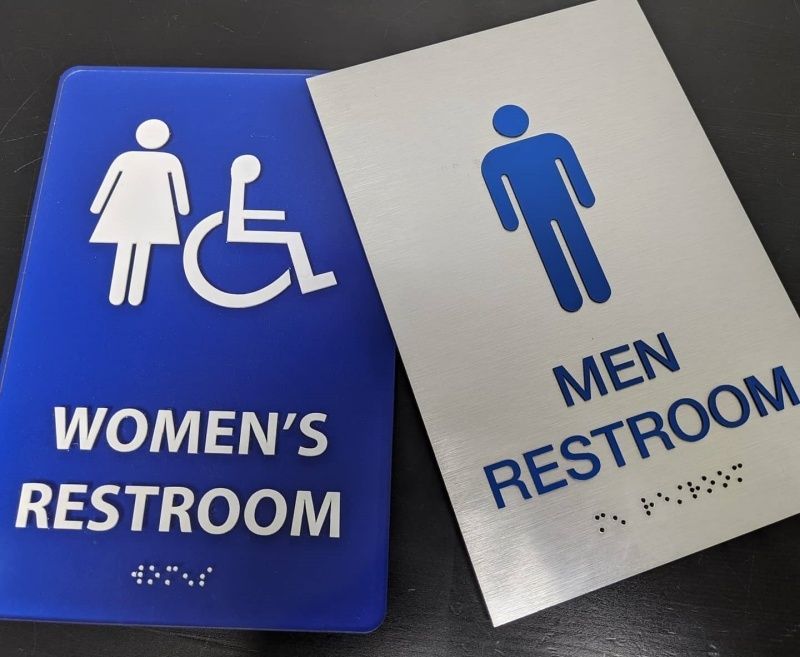 Importance of ADA Compliant Door Signs
In summary, ADA Signs are very important. They help millions of people with disability to navigate safely and independently inside buildings. In order to comply you should work with a reliable vendor that has experience with ADA Compliant signage. Check out our product page and image gallery for ADA Compliant Signs to see some of our completed projects. As your local sign company in Melbourne, we provide installation services in Melbourne and surrounding cities like Daytona Beach, Cocoa Beach, Vero Beach. Fort Pierce and Port St. Lucie.

Any questions about ADA signs and how to make your business in Melbourne compliant? Give us a call at (321) 600-4700 and our sign specialists will be happy to hear from you!