Melbourne, FL – Commercial Monument Signs for Multi-Tenant properties
Commercial Monument Signs for your multi-tenant properties serve several purposes and add value to your property. At Sign Partners, located in Melbourne FL, we have experience with different types of properties and know what's right for your business. Commercial Monument Signs create a stronger presence for your business and your tenants. They create high street visibility, making your business easy to locate and stand out.
At Sign Partners we offer all sorts of entrance signs but in this article we'll focus on Commercial Monument Signs for Multi-Tenant properties. The characteristics of a multi-tenant Monument Sign include removable panels that are outfitted with the tenant's name or logo. Since the panels are removable, changing a name is relatively easy and can be done on or off-site. Let's have a look at the different types of properties that benefit from Multi-Tenant Monument Signs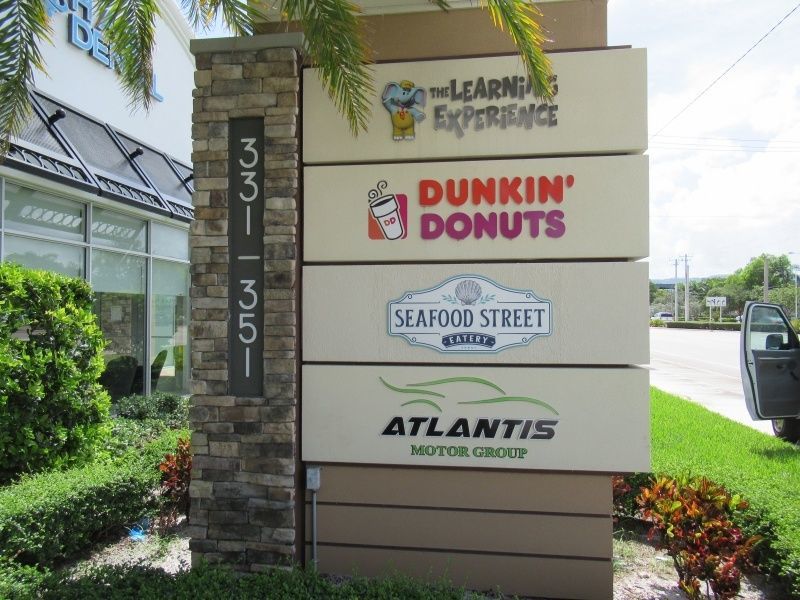 Shopping Malls & Shopping Plazas
An eye catching Monument Sign can't be missed at any Shopping Mall or Shopping Plaza. It's an opportunity for the tenants to show their presence at that particular location, making it an advertising opportunity. At Shopping Malls & Plazas you will often find a tall Multi-Tenant Pylon Sign, which is visible from a greater distance. One of the reasons for choosing a pylon sign or post sign is to enhance visibility from the road.
Medical Centers
For Medical Centers, wayfinding is the key factor when it comes to selecting a multi-tenant monument sign for your facility in Melbourne, FL. Depending on the size of the facility, you may want to complement the monument sign with matching wayfinding signage. Professional and effective signage will contribute to the overall visitors experience. Which is extremely important in case of a medical emergency.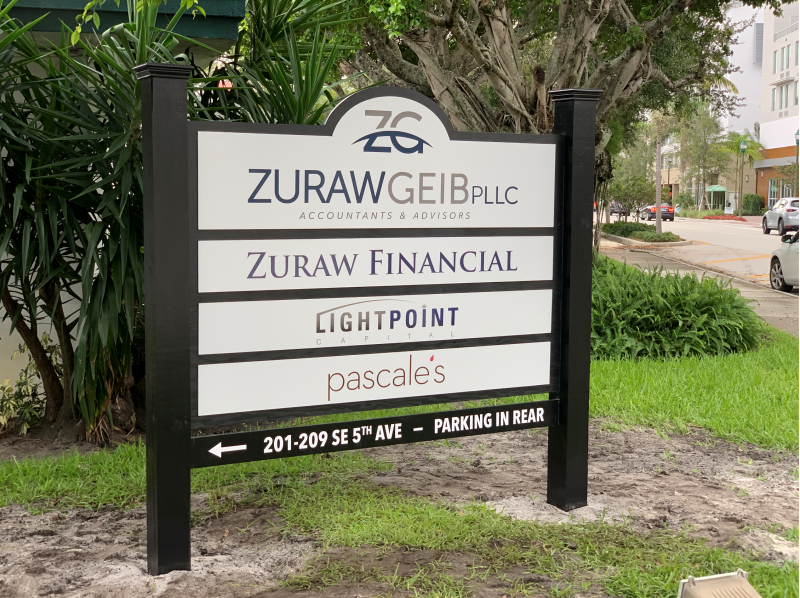 Business Parks
Similarly to Medical Centers, a Monument Sign at a Business Park aids in wayfinding. However at the same time it's and advertising opportunity for businesses. Especially since most companies in a business park don't have a storefront, a monument sign is a great way to get their company name out there. At Sign Partners we can imitate architectural components of the corresponding building into the design of a high end Monument Sign.
Commercial Monument Signs in Melbourne, FL
When choosing a sign company to design and built your Monument Sign it's important to work with a State Licensed & Insured sign company. At Sign Partners we are State Licensed & Insured and are familiar with local and state ordinances in Melbourne and Florida. We'll work closely together with landlords and the city to make sure that your sign is up to code following stipulated sign criteria.
Do you have any further questions about Commercial Monument Signs or are you ready to start your next sign project? Contact us today and we'll get back to you shortly!