Let's re-open our schools in Florida with COVID 19 prevention & social distancing signs
Florida's governor is working with school districts on how to re-open schools after the summer. The main discussion is about the safety of the students and teachers. Many students will suffer academic and physical & mental health consequences if they're not able to get back into the classroom. However nobody wants to put any student or teacher at an additional risk for COVID 19.
In order to go back to school in a safe way, there will be modifications needed in the way the students interact with one another and their teachers. Excellent signage will be a priority by all school's administration to guarantee safety. Let's have a look at two of the most important prevention & social distancing signs at our schools.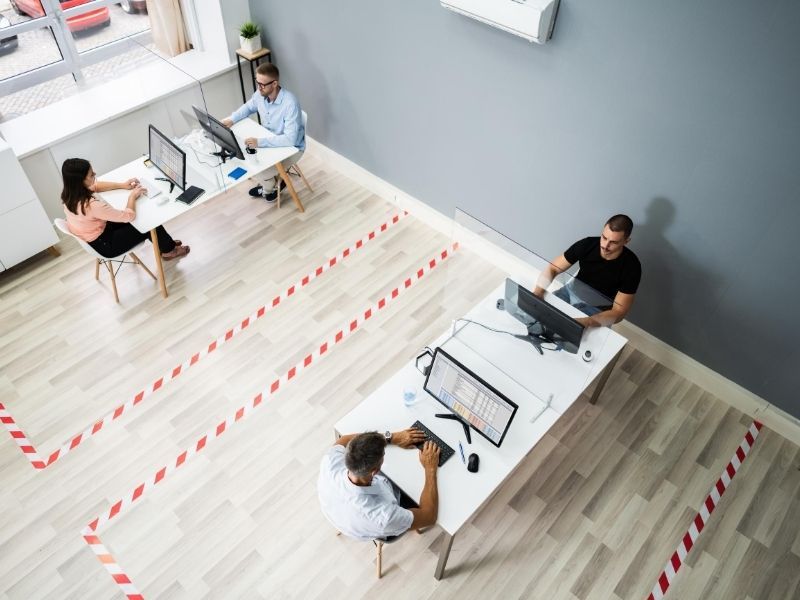 Floor Graphics for Social Distancing
Floor Graphics are the best way for both younger and older children to practice social distancing. The effectiveness of floor graphics is the most important but they can be fun at the same time. Our team of graphic designers can work together with your school on custom designs for your floor graphics. Incorporating different colors and mascots, will help to attract the attention of the children.
Indicating walking directions and keeping 6FT distance are the two main objectives of floor graphics. This will contribute to COVID19 prevention due to social distancing.
In addition to the objective of the floor graphics and it's design, let's talk about the material. All floor graphics are made from self-adhesive vinyl and therefore make it easy to stick on any type of floor surface. The floor graphics have a protective lamination for extended durability. Another benefit of the lamination is that we use an anti-slip material. This will contribute to an overall safe environment and enhance the lifetime of the graphics.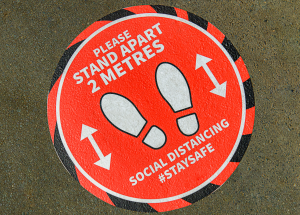 Sneeze Guards for COVID19 Prevention
Sneeze Guards are another crucial tool to prevent COVID19. Especially in a school where social distancing can be difficult, sneeze guards will come in handy. They can be used to protect teachers, but also all other employees working in offices. Sneeze guards will contribute to creating a safe working environment for all your school staff members.
Sneeze Guards can be kept clean with a plastic cleaner that is widely available in large stores. Use the cleaner in combination with a micro-fiber cloth and it will give the best results.
All our Sneeze Guards can be custom made, so they will always fit your needs. Nothing in this situation is standard so Sneeze Guards shouldn't be either. Our experts can come out to your school to take measurements in order to provide custom dimension Sneeze Guards. Contact us via phone at 561.270.6919 or email at info@sign-partners.com.