Types of Illuminated Building Signage for Schools and Universities
Illuminated Building Signs are a vital means of communication. They help schools and universities communicate with their faculty, students, parents, visitors, vendors and many other people who enter the campus. This is one of the reasons why your campus should have illuminated building signs to enhance onsite visual communication.  
Illuminated Building Signs will improve the experience of the students and visitors and be a vital part of successful branding. First impressions are everything so make sure yours is a positive one through illuminated building signs.
Below we have summarized different types of illuminated building signage your school or university can benefit from.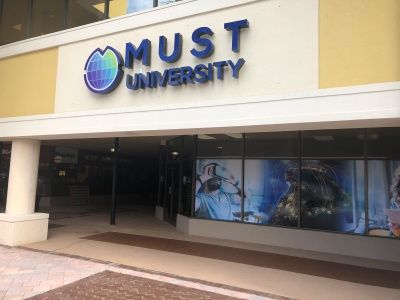 Outdoor LED Signs
Increase your reach through the power of illuminated outdoor LED signs as they are impactful and long-lasting. They also give your building a dynamic presence that it would not have without the illuminated building signage.
In fact, you can even go for a monument-style sign to keep the integrity of your institution intact with a touch of modern technology.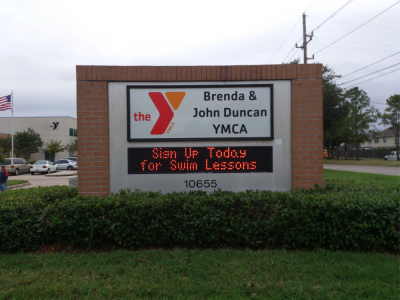 Digital Monument LED Signs
There are many announcements that educational institutions make daily and one solution will be an illuminated monument sign that can be updated regularly.
This way you can keep updating your message by simply changing the copy! It will also ensure that many people read the message as the illuminating quality will attract many students and visitors.
An added benefit of often changed messages is that it catches the attention over and over again of passer-by's.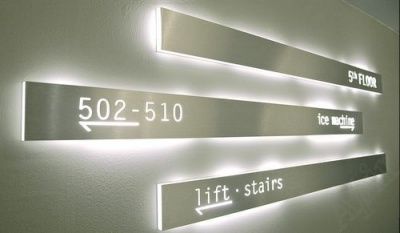 Directional Signs
Due to increasing sizes of campuses visitors may become lost on campus and they need to find their way. While normal signs may be visible in the day, people will not be able to notice them at night time. This can create serious hindrances for them in finding their way during after hour visits and events.
It adds a value of customer service to your visitors to have a good wayfinding sign system in place, even when it's dark. It will ensure that no one gets lost on your campus regardless of the time.
Building Identification Signs
If you have dorms or a variety of buildings on campus then people need to be able to tell them apart. Especially students who live on campus as they use it the most during night time.
This is why you need to invest in illuminated building signage so students can tell different buildings apart during night time. It will make navigating the campus easier for them and make their life extremely convenient.
Don't underestimate the power of good branding as it can completely change the perception people have of your school or university. This applies to new potential students, but also visitors, parents and vendors.  
You can contact us today to schedule a free consultation with our sign experts to start designing a customized signage plan for all your campus signage. You can contact us via 561.270.6919 or info@sign-partners.com.