The importance of Illuminated Commercial Outdoor Signs for your Business
Do you know what drives customers to your storefront? Visibility!
While non-illuminated signage may be visible in the day, how will potential customers know you exist after dark? This is where illuminated storefront signage plays an important role.
You would like to create an impression through your outdoor sign so people can enter your store or restaurant and become a customer. Without it, you loose potential customers.
Find our more reasons why to invest in Illuminated Storefront Signage for your business.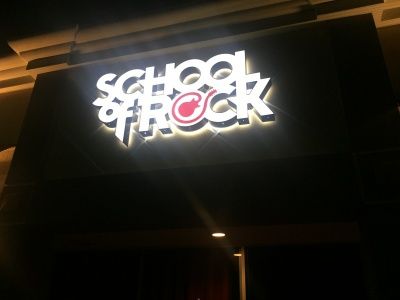 They make your business visible
Of course, this is the most important reason and why many businesses invest in illuminated commercial outdoor signs. If you don't make use of this you will be losing potential customers and potential revenue because your sign will not be noticeable at night time.
For an effective marketing strategy, you need an illuminated sign to help you stand out from the stores and businesses around you.
They can be customized
Your illuminated storefront signage should represent your brand identity so people can remember you. Such LED signage is customizable and you can experiment with many different designs and variables.
Our sign design experts will help you with the style, size, color, and designs that will best represent your brand identity. This is how you can make the most use of your illuminated commercial outdoor signs.
Boost the perception of your brand
Research has shown that at least 70% of customers believe that the sign of your business is a reflection of the quality of goods and services they will get from your business. In simple terms, poor signage equals poor quality of goods and services and lack of attention.
Illuminated storefront signage gives the impression that you are running a high-quality business and that it is doing well. You can then use the power of a good illuminated sign to improve the perception customers have of your brand.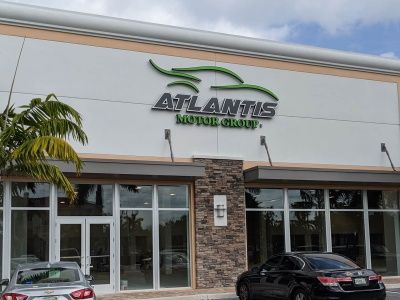 They don't require much maintenance
Illuminated commercial outdoor signs are extremely durable and will last you much longer than any other basic signage. This is because they contain LED lights which are low maintenance and also provide better efficiency.
Illuminated channel letters are they type of business sign that needs the least maintenance and will keep in good condition for the longest of time.
Provides security
Dark and dim buildings are an invitation for burglars to break-in. However, with illuminated storefront signage, your store will be lit from the outside and it will help to stand out at night and keep your property safe from both vandalism and burglary during night time.
Every big brand invests in illuminated commercial outdoor signs because it provides a high return on investment. The benefits outweigh the costs in the long term, considering that your illuminated storefront sign is your 24 hours sales person that you only pay once. This is why illuminated building signs are a great way to elevate your brand and attract new customers.
Our sign design experts can assist you with the right type of illuminated commercial sign for your business. We provide a detailed on site survey and handle your design requirements, through permit, production and installation. Contact us today via 561.270.6919 or info@sign-partners.com.