The benefits of branding your office with signage and graphics In Boca Raton
When it comes to office branding in Boca Raton, the process often begins with a lobby sign, but it also goes much deeper than a mere lobby office sign. Additional signage can include wall art, graphics, vinyl graphics, window graphics, ada signs, directional signs and interior signs. There are numerous benefits to branding your office with signage and graphics in Boca Raton, so read on to learn more.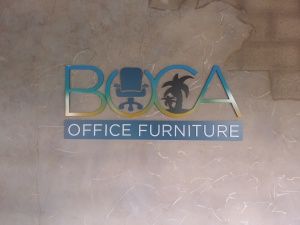 Tell your story
It is true what they say, a picture is worth at least a thousand words. By branding your office with signage and graphics, you can tell your story to clientele, without ever having to speak. The best signage and graphics lets a potential customer know exactly what to expect before they purchase your goods and services. In a world where the consumer is inundated by cumbersome advertisements and sales pitches, being able to tell our story in a succinct manner is crucial. Wall wraps and wall graphics are a great tool to tell your company story.
Recognition and loyalty
Most people tend to respond best to visual stimulation. When companies brand offices with signage and graphics, this allows them to stand out in the mind of the consumer, long after they've left the premises. Brand loyalty is engendered when companies purchase our signage and graphics, as it allows their name and visuals to be etched into the minds of the customer, providing highly valuable visual recognition.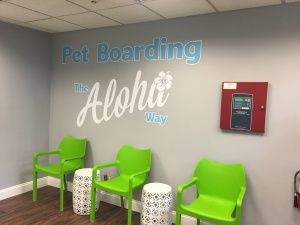 Quality
When an office has been outfitted with top notch signage, this allows a company to make a bold statement about their level of quality. With our wall art, vinyl graphics, window graphics and interior signs, businesses have the ability to stand head and shoulders over their competitors. Our signage is as clear of an indicator as any of a business' commitment to quality and showcases their willingness to go the extra mile.
Image of Trust
In the modern marketplace, creating an image of trust is everything. While most companies merely focus on the exterior of their buildings when it comes to their graphics and signage, we help Boca Raton companies brand their office with interior graphics and signage, as well. Companies that maintain an equal focus on the aesthetic appeal of their buildings both inside and out are subconsciously creating an environment of trust, which goes a long way toward the retention.
Enhance Levels of Creativity
With our signage and graphics, a company is free to express themselves creatively. The business environment does not always provide ample opportunity for creative expression and when companies work in collaboration with our graphic design, they are able to think outside of the box and come up with new ideas that they never would have considered previously. The more creative the design, the more likely it is to stand out in the mind of a potential customer.
Contact Sign Partners' creative team today if you are interested  in office branding. Along with our team of Graphic Designers we'll make your office unique and stand out, Visit our product page to learn more about lobby office signs, wall graphics and directory signage.