Social Distancing Signs at Schools as a tool for germ prevention during Covid19
Social Distancing Signs can play an important part in germ prevention during the Covid19 Pandemic at schools. With the discussion about schools re-opening in fall, good social distancing signs can make all the difference. Focusing on awareness and education is the main objective amongst students and teachers. Is your school ready for re-opening, keeping in mind the safety of students and teachers? In this blog we talk about the objective of Germ Prevention Signs and how regulatory signs can be design to match your school's branding.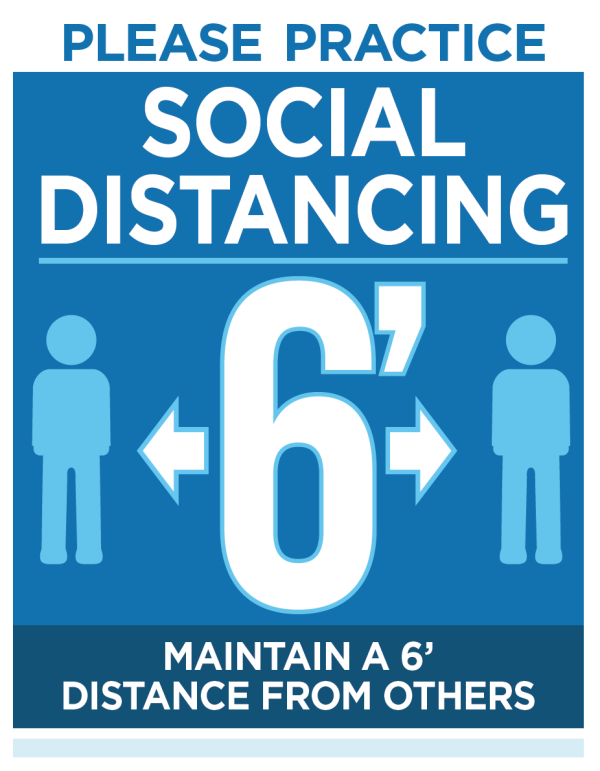 Objective of Germ Prevention Signs
Communicating the importance of handwashing and cleaning procedures are the key objectives of Covid19 Prevention Signage. Furthermore social distancing floor graphics can organize traffic flows and directions to make your school operate more efficient. Compared to dealing with adults the procedure with children might cause additional challenges during this pandemic. However with the right signage the solutions can be easy.
Branding & Social Distancing Signs
In addition to the effectiveness of Social Distancing Signs, it is important to incorporate your branding for all your visual communication needs. At Sign Partners we will help you with custom sign designs to keep the balance between effective signage in line with your branding. You don't need to get stuck with one size fits all Covid19 signage to disrupt your school environment. Together we will make sure to extend the look and feel of your school's identity with essential signage. We can develop a graphics package, including your logo & branding to stay on brand.
Type of Social Distancing Signs
Social Distancing Signs come in all sorts of sizes, forms, shapes and types. We have the right type of signage available to communicate different messages. Depending on the area that you are looking to implement signage, different options are available. We have summarized a few types of signs for germ prevention and social distancing signs:
-        Floor graphics to organize traffic flows & indicate directions
-        Germ Prevention Posters
-        Sneeze Guards at offices and classrooms
-        Building Access Signs
-        Restroom Signs
-        Sanitation Process Graphics
-        Rules & Regulations Roll Up Banners
Take advantage of ordering your Social Distancing Signs in a timely matter in order to be ready when the schools reopen. Contact our experts today for a free consultation! Sign Partners, located in Boca Raton serves entire South Florida for all your signage needs. Call us at 561.270.6919 or email at info@sign-partners.com