Refurbish LED Illuminated Channel Letters Signs for your business - Boca Raton, FL
If your LED Illuminated Channel Letters Signs are not working properly or look tired and faded, it's time to refurbish your signage. Refurbishing signage plays an important role in revitalizing a business, shopping center, or storefront. Therefore it's often part of a renovation or rebranding, or if your old sign is simply failing to meet your expectations. As your full service sign company, serving Boca Raton and South Florida, we have consolidated a few reasons to upgrade your LED Illuminated Channel Letters signs and some options on how to do so.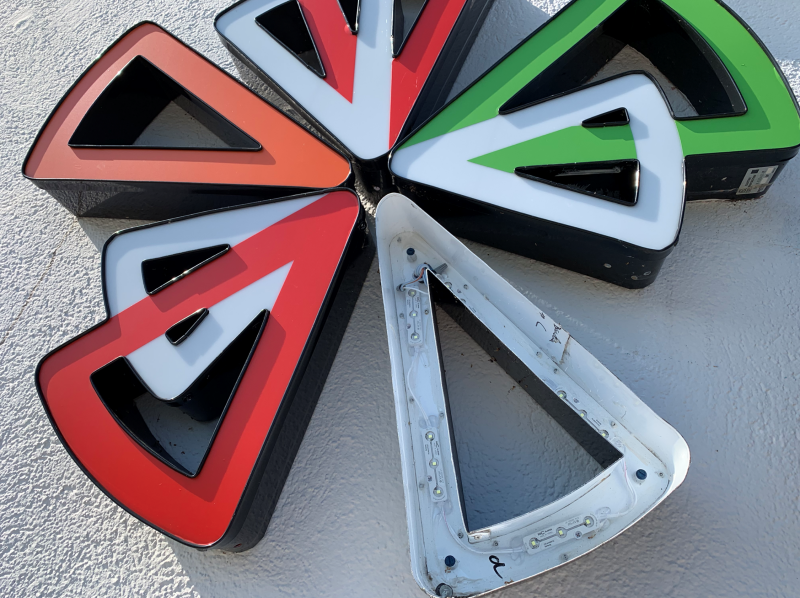 Reasons to upgrade LED Illuminated Channel Letters Signs
Damaged
Although damages happen rarely to good quality LED Illuminated Channel Letters Signs, some regular wear and tear can happen. One of the most common damages to Channel Letters Signs is related to the illumination, especially if they are neon. A non-functioning sign can damage your business, being an important reason to refurbish and upgrade.
Tired Look
Since LED Illuminated Channel Letters Signs are usually an investment for the long term, they can get a tired look over time. A tired looking sign doesn't represent your business well and shows lack of care. Therefore a simple refresh can make a huge impact on your storefront.
Reduce operating cost
At Sign Partners we always use LED Illumination for new signs, due to the low maintenance and operating cost. However often old Channel Letter Signs still have neon illumination which is more expensive to operate. LED illumination will save you a lot of money in the long run, making it worth to change.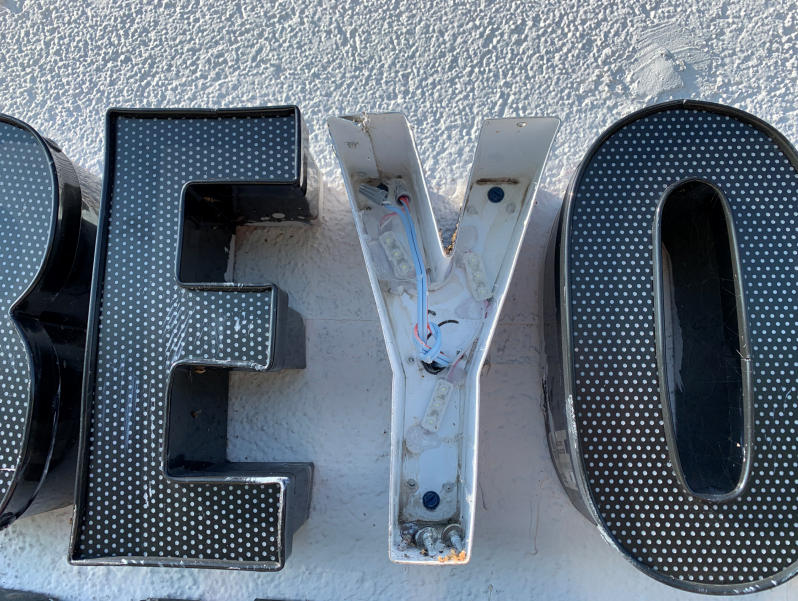 Options to refurbish Channel Letters Signs
Retrofitting to LED

In order to reduce the operating cost of an illuminated sign, retrofitting to LED is the way to go. This means that we will replace the neon illumination of your existing sign with new LED modules. It's a quick fix and won't require you to invest in a new sign. 
Refurbishing Sign Faces

Channel Letters do not require much maintenance but over time they can get a tired look. A good option is to refurbish the faces of your sign. Like this the illumination and channels will stay in place and we'll only renew the faces. If you have reverse or halo lit channel letters, a fresh coat of paint will do the job.
Relocate Channel Letters Signs

Although technically this is not a refurbishment, relocating a sign can be an option to repurpose a sign or give it new life. As your local sign company we can relocate your sign to a new location or simple move it to another side of your building as a cost-effective way to increase exposure. 
Refurbishing your Channel Letters Signs is a good way to help your bottom line. Therefore do not hesitate to contact Sign Partners in Boca Raton, if you want to upgrade your existing signage. Together we'll find the best solution to bring new life to your business sign!
Call us at (561) 270-6919 or fill in the contact form here.