Interior Office Signs for Social Security Administration in West Palm Beach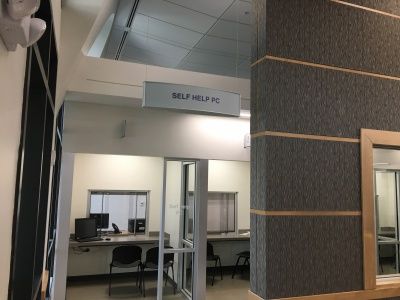 Social Security Administration in West Palm Beach recently renovated their office and there was a need to install several office signs in different parts of the building for different purposes. In choosing the interior signs to install, ADA compliance, durability of material, clarity and cost effectiveness were all considered. Sign Partners came up with several ideas before the ones installed were selected.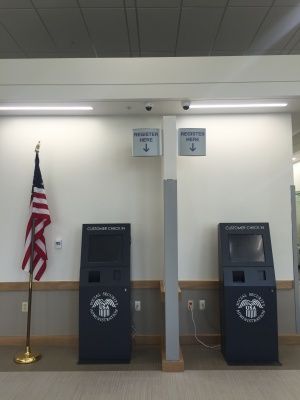 Office Signs
ADA signs offer numerous benefits for interior signs in office buildings. Signs convey information in both text and pictorial forms. So they pass messages faster and comply with the Americans with Disabilities Act.
Since interviews are conducted for a lot of people in the office on a daily basis and they are conducted in different rooms at the same time, it is necessary to install signs that will indicate interview room numbers so that interviewees will be able to find their ways easily.
There should be a restriction room sign to prevent visitors from straying into staff-only areas of the building. These signs have to be bold enough to attract people's attention once they get closer to the area.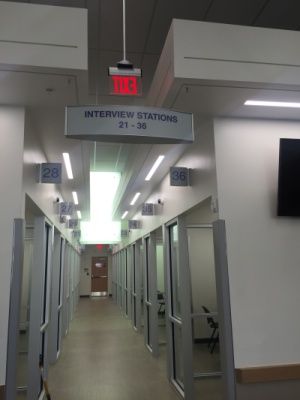 Restroom Signs
Of course visitors will definitely want to use restrooms so it is also necessary to install restroom signs. Mistaking someone's office for the restroom can be embarrassing to visitors and staff. No one wants to see this happen. All restroom signs are also compliant with the American with Disabilities Act.
Directory Signs
Sign Partners installed directory hanging signs to indicate all the interview stations within a particular corridor so that interviewees won't mistakenly go into the wrong corridor. The main idea behind all the interior signs is to drastically reduce verbal directions.
Of course there will be several interview rooms within a particular corridor so it is necessary to install flag signs that will indicate room numbers of every interview room. This will make it easy for interviewees to find their way with little or no effort.
There are several rooms that are out-of-bound to non-staff so therefore the interior signs to make it clear to all non-staff so that they won't ignorantly barge into any of those rooms.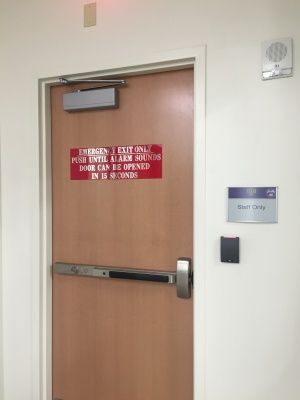 ADA Compliant Signs
Following the Americans with Disabilities Act sign code all signs need to be ADA Compliant. For the room signs, like office and restroom signs this means that they need to have braille and tactile lettering. In addition this they need to be installed following certain guidelines. The ADA Signs need to be installed at a certain height and their needs to be a clear floor space of 18" x 18" in front of the sign.
The hanging flag signs and directory signs do not require braille and tactile lettering but need to be installed following certain guidelines. The most important factor is the height of the sign, being a minimum of 80" from the finished floor to avoid people bumping their head.
Sign Partners is located in Boca Raton and is your partner for any type of signage in South Florida. Contact our experts today for a free estimate and we can visit you on site to discuss your requirements. Sign Partners can be reached via 561.270.6919 or info@sign-partners.com