Office Signage make-over for Evolutions in Boca Raton by Sign Partners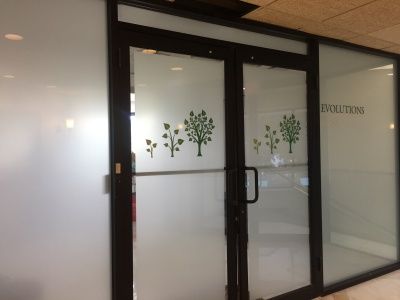 Sign Partners recently executed a successful project, working for Evolutions in Boca Raton. The agency puts up such formidable performance standard that matched the satisfaction of the client. Here is the excerpt of the project  that will discuss the major aspects of the executions made. The performance of this provider covered up the aspects like welcoming factor, the employee motivations as well as to retain the privacy of the office.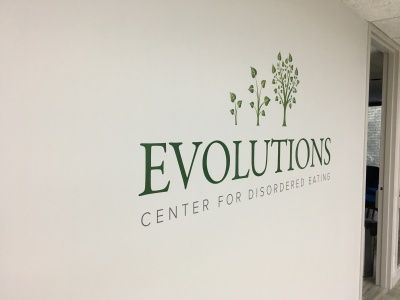 Making it easier for the guests to navigate within the office
Understanding the fact that it becomes tough for the visitors to locate the various sites within the office space, Sign Partners, intelligently used several type of Office Signage that will not only make it easier for the clients to locate the sites, but will  be bidding them the heartiest welcome in order to feel comfortable.  
Use of, lobby signs, reception signs, office signs, suite signs, room signs and ADA signs that make it easier for the clients to find the various rooms and suites. The installation of the ADA Office Signs will convey that the organization is compliant with ADA act. All these measures resulted in successful Office Branding.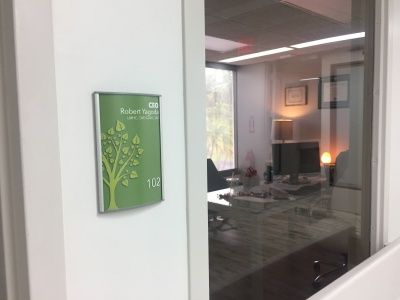 Successful branding of the office along with employee motivation
Sign Partners adopted the use of various wall graphics having the Logo of the company printed on self-adhesive vinyl, as well as motivational quotes incorporated so that it contributes to the branding and keeps on motivating the employees.
For  instance, the logo of the company was mounted on the walls in the reception area and inside, several quotes were incorporated. The use of murals, wall wraps and graphics  imparts a positive vibe in the ambiance that will drive the employees to work more productively as well as impress the visitors to the office.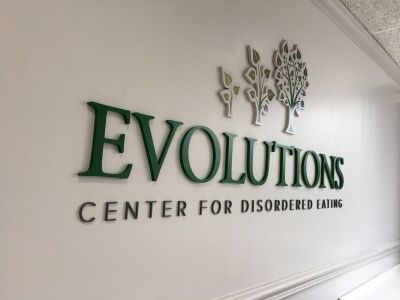 Signage designs that retained the privacy of the office
The provider used various window graphics and window decals that would not only make wayfinding inside the office easier and boosting the aesthetic of the space, but, will secure adequate privacy of the office. The ADA Compliant Suite signs consist out of the names of each office / department that will check the entry of the unsolicited parties to the private areas within the office, by mistake. ADA Signs are installed at a certain height in order to be ADA Compliant and have the room number indicated with tactile lettering and braile.
The provider adopted the use of quality and durable materials like vinyl and acrylic that will endure for the longest span and would come for the most reasonable rates. As reviewed by the client, after the completion of the project, it produced them the best value for their investments.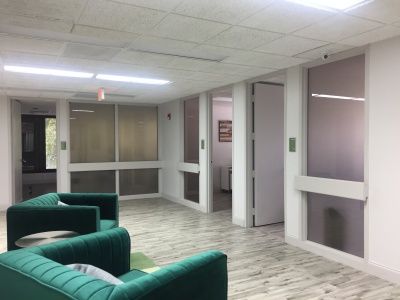 Sign Partners specializes in interior office branding and offers a wide variety of directional signs, ADA Compliant Signs, Suite Signs, Wall Graphics & Decals and Lobby Signs. Contact Sign Partners via 561.270.6919 or info@sign-partners.com or a free consultation.