New outdoor & indoor Signs for Florida Movement Therapy Center in Palm Beach Gardens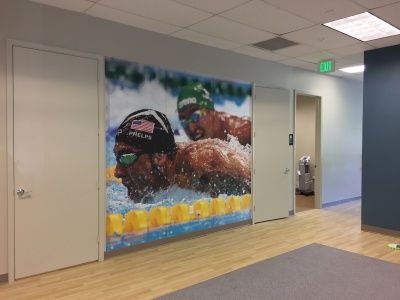 Florida Movement Therapy Center has two existing facilities in Boca Raton and Boynton Beach. They recently opened a third facility in Palm Beach Gardens, and Sign Partners is their dedicated partner for all their signs. Together with the launch of the new logo, this was the perfect occasion to brand their new facility which includes the following: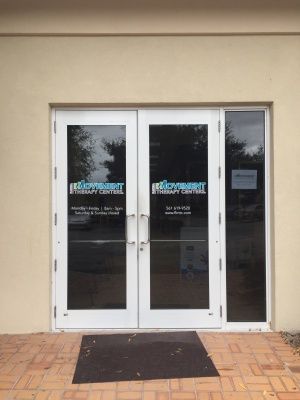 Window Graphics
Window graphics is an effectual way to bring your business front to life. It's also another way for you to utilize the space of your windows for practical advertisement and marketing purposes.
There are different types of window graphics, made from high-quality materials for long term or short term applications and promotion. And most importantly, they can be used for seasonal events whenever. Here, we'll explain some of the best graphics design suitable for your shop or office.
Frosted Window Graphics
Window frosting graphics is a semi-transparent self-adhesive that leaves the glass looking frosted. Mainly applied from the inside of the window, with intricately cut lettering and designs. This graphics allows for some privacy as it's difficult to see through and it's best for temporary and permanent window graphics. Can be removed with a scraper but cannot be reused.
One Way Vision Window Graphics
One-Way Vision Film is superb. It is applied on the outside of a window and leaves a full-color image once completed. Suitable for offices and retail environments, since it offers some privacy without losing the ability to see outside. It is removable but not reusable.
Static Cling Window Stickers
They can be trimmed to desired size or cut to shape and still look as colorful and effective as the permanent vinyl graphics. Mostly placed on the inside of windows, static clings can be removed with ease and reused.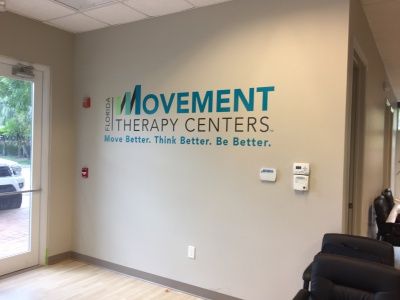 Light Box Graphics 
A Light Box is a translucent surface that is illuminated from behind, by placing a shape on the surface to meet with the high contrast. There are varieties of light box design, but it all depends on the purpose. Light Box design and their purposes:
An LED Light Box is a lighted display panel usually used for advertising purposes. The effectiveness of light boxes improved tremendously after the introduction of LED technology.
Lobby Signs
Your lobby is more like the first impression a client gets of your business. It's a great medium to effectively communicate your branding in a creative, as well as professional manner to clients. Here are the various ways used for effective lobby signs.
Florida Movement Therapy Center has chosen for a lobby sign in their waiting area. The logo was digitally printed on self-adhesive vinyl which was applied directly to the wall. The cut out of the vinyl gives a great look to it.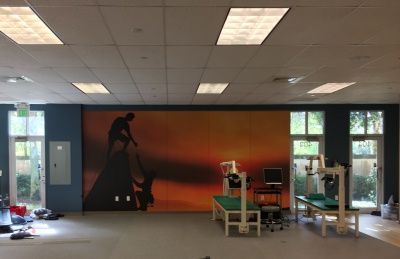 Wall Wraps
Wall Wraps are photos that change the mood of your office or store and of course strengthen your brand. For Florida Movement Therapy Center, Sign Partners used a fabric wall paper which is like a polyester fabric with adhesive on the back. Durable for a couple of years, comes off easily, and smaller pieces can be moved and reused. It looks great on every wall to enhance your branding or interior design.
Sign Partners was excited to work with Florida Movement Therapy Center on their new location. Are you moving or opening a new facility? Sign Partners is able to help with a lot of different display options to enhance your facility. Contact us at 561.270.6919 or info@sign-partners.com