New office lobby signs for Steinberg Global in Boca Raton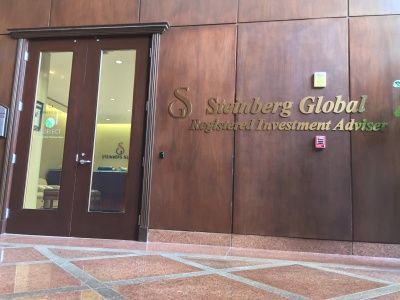 Steinberg Global just renovated and retrofitted their office in Boca Raton and they capped it up with a new great logo. However, they didn't just decide to change their logo, there are reasons behind it.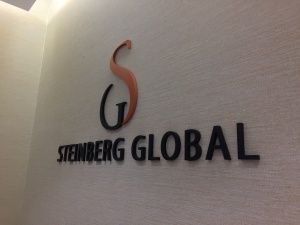 Acrylic painted Lobby Signs
The renovation led to a new layout which requires two new lobby signs. They sought a custom proposal from Sign Partners and ½" thick acrylic lettering with custom painting came up as the best option. Acrylic was suggested because of its known durability. Apart from that, Acrylic is much more cost effective than aluminum, its more popular substitute. 
Major attention was paid to the color of the sign because of the special bronze color involved, a careful selection was done to match the original logo so that there won't be much difference and to match the color of the wall of the newly renovated office.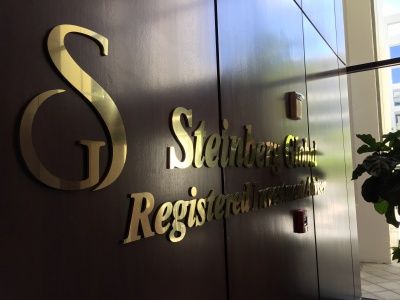 Polished Gold Lobby Sign
Apart from the two interior signs, Steinberg Global also requested another wall sign which makes the interior signs three in number. They used it to replace the original one. The other one had been in place for about 10 years. The letters had already started fading out and some of them were already coming off the wall. So, the replacement was more than necessary.
Old faded lobby signs will give customers and clients bad impression about the company. Besides, the quality of office signs speaks volumes about a company. The old wall sign was already a source of concern. It had to be changed fast.
On receiving their request, Sign Partners proposed a brand new wall sign as the best and the quickest solution. Re-painting the old one may not be appropriate as the cost of fixing it will be very close to the cost of a new one.
They suggested that the new one should be an exact replica of the old one as the design is fantastic and still trending. The new wall sign was created with a ¼" thick acrylic with a polished gold laminate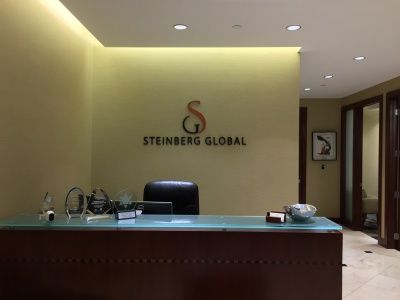 Timeline
Time was also a constraint. Steinberg Global had a short time frame to deliver the project as the new lobby sign had to be installed before the grand opening of the newly renovated office. After spending a lot of money to renovate their office, the old fading wall sign could just be a blemish on the whole project so it was imperative to replace it with the new one before the opening of the ceremony.
The situation of a company's lobby says a lot about the company as a whole and the lobby is where every visitor passes. Leaving the old lobby sign there would have been a big disaster. It sure will leave a bad taste in the mouth of their guests and stakeholders.
The installation of three new office sings was done at the highest quality and in the best interest of the company. 
If you are interested in a new lobby sign for your existing or new facility please contact Sign Partners today for a custom proposal and some inspiration. Sign Partners can be reached via 561.270.6919 or info@sign-partners.com