Monument Sign refurbish at Broken Sound Business Park in Boca Raton, FL
A Monument Sign refurbish is a great solution to upgrade the entryway of your business park, community or commercial facility in Boca Raton, FL. Do you have a Monument Sign that is an eyesore and doesn't look attractive anymore? At Sign Partners in Boca Raton, we provide the option to renovate your sign, instead of getting an entire new sign. In this post we'll share some benefits of refurbishing your entryway sign and an example of a recent Monument Sign refurbish at Broken Sound in Boca Raton, FL.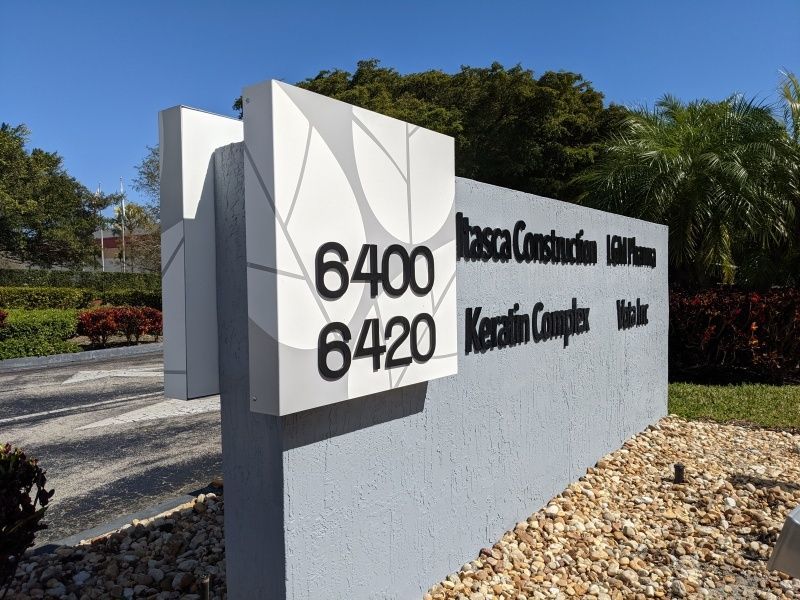 Benefits of Monument Sign refurbish (renovation)
A refurbished Monument Sign can often look and function like a brand new sign. So let's have a look at some benefits of refurbishing your existing sign opposed to a brand new sign.
1.      Sign renovation is cost effective
As a business owner, we understand that cost can play an important role in a project like this. Therefore, if you choose to renovate your sign, reusing the existing structure is a huge cost saving. The reuse us subject to inspection of our sign experts to provide a safe and high quality end product.
2.      Quicker turn around
Although a job like this shouldn't be rushed, a refurbish can be completed with a quicker turn around, since there is little manufacturing involved. In addition to this you can save time on the removal of your existing structure and installation of a new structure.
3.      Less waste
When reusing the sign structure and materials, you create less waste which ultimately causes less harm to the environment. In todays world, this is an important factor to consider while choosing between a new or refurbished entrance sign.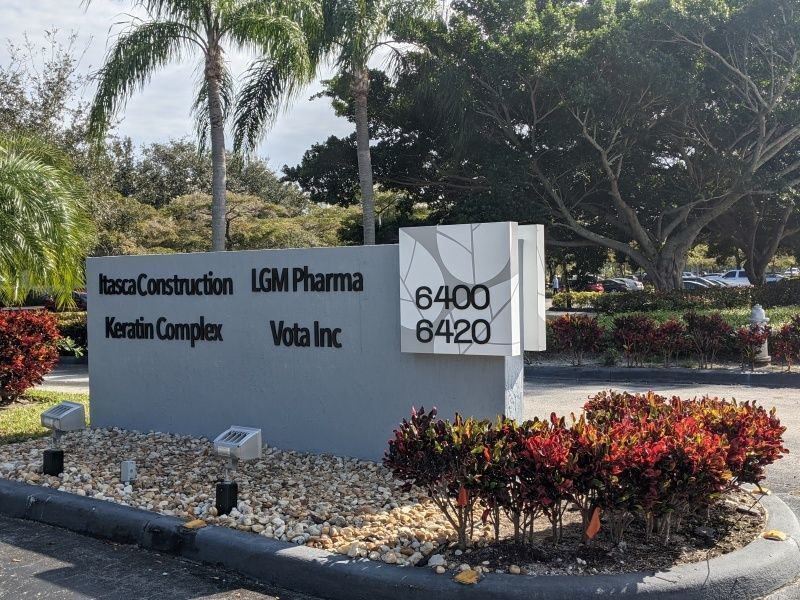 Monument Sign renovation at Broken Sound
Sign Partners has recently completed a Monument Sign renovation at Broken Sound Business Park, located in Boca Raton. If you scroll through the pictures below you can see the transformation from an outdated design to a more modern look. The first step in the process was to remove the existing lettering and decorative trim on the sign. After that was removed we prepped the sign with new stucco and fresh paint. The new sign design included a fun element displaying the address number, creating an extra dimensional layer, mounted on the corners of the sign. This element has a hidden benefit of aiding in wayfinding for new visitors. The last step of the process involved the lettering of the tenants in the business park. What do you think of the end result?
Are you interested to refurbish your Monument Sign? Contact your local sign company in Boca Raton today, to schedule a consultation and start your next sign project. Call Sign Partners at (561) 270-6919 or fill in the contact form here.