Illuminated Storefront Signs for American Eagle in Boca Raton, Aventura, Miami and Miami Beach.
An Illuminated Storefront sign for your store is a real eye catcher and therefore a must have. Due to late opening hours beyond sunset, it's important to have an illuminated sign, especially for large brands like American Eagle.
Sign Partners has recently worked together with American Eagle for their signage needs in South Florida. American Eagle has gone through a rebranding and was therefore in need for updated storefront signage. In addition to upgrading their original stores, they also opened a few new stores in the region.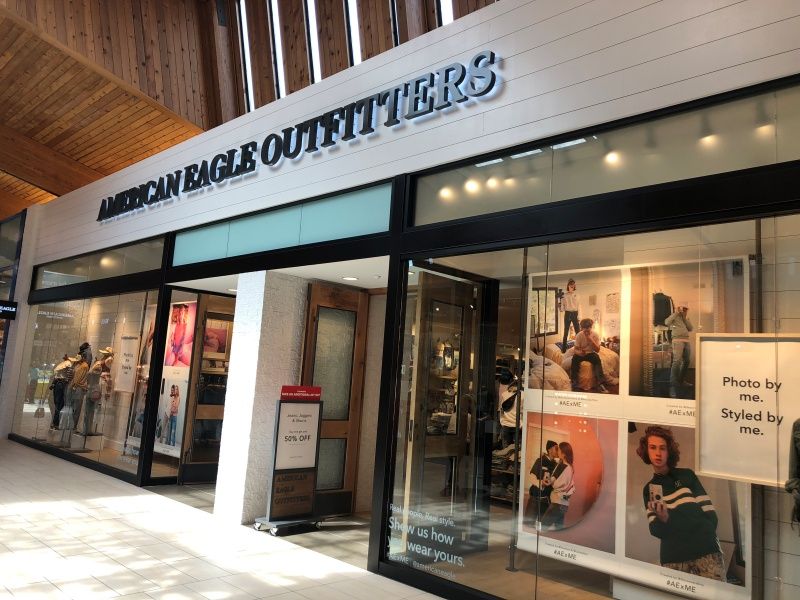 Illuminated Storefront Signs
Although American Eagle has a very strong company branding, each store has it's own identity. Therefore all storefront signs are slightly different in order to be unique. The illuminated storefront signs in different locations include reverse channel letters, light bulb signs and side lit signs.
The American Eagle store's located in Boca Raton, Aventura and Miami where all located within Shopping Malls. Sign installation in Shopping malls require a different way of working, keeping the mall regulations in mind. Two important factors are to be considered; including the sign criteria of the mall, together with the limited working times after hours. At Sign Partners we value the importance of working together with all parties to come to a successful sign installation.
Interior Signage Project
In addition to the requirements for the illuminated storefront signs, Sign Partners also assisted with the interior signage needs. The interior signs where a combination of illuminated and non-illuminated signs. One interesting sign to point out is a neon sign, but it's actually not made from neon but from LED. Neon signs are very fragile and high in power consumption, so being able to replicate these type of sign out of LED has many advantages. Furthermore it's more safe in a public area like a busy store.
Types of non-illuminated signs included dimensional wall signs, vinyl wall graphics and directional hanging signs. A fun part of the project was the hand painted graphics in the changing rooms.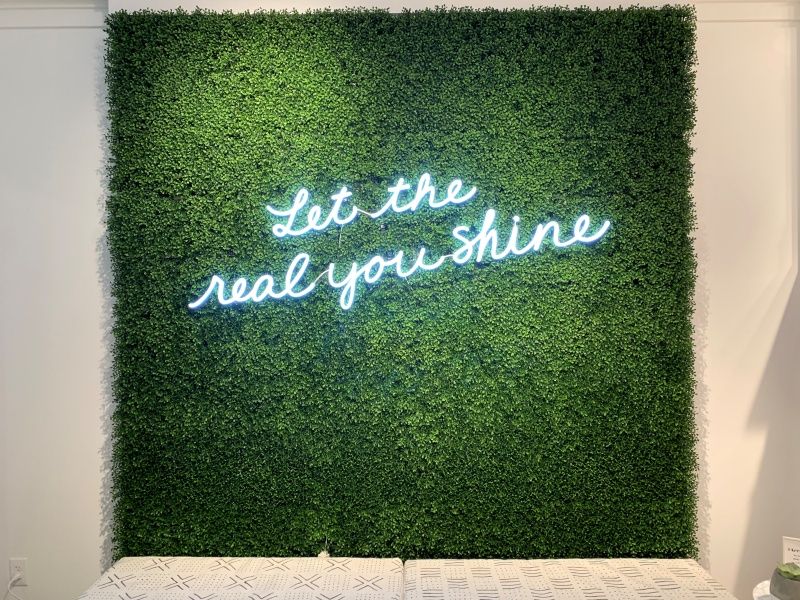 Sign Permit
As part of the planning for your storefront sign, the permit application process needs to be taken into consideration. Sign Partners offers a sign permit application service and will take care of the entire process. Depending on the city that your store is located, the permit application might be a lengthy process. Therefore it's important to plan ahead, to have your sign permit approved in a timely matter prior to your store opening.
Contact Sign Partners today for a free sign consultation and site survey, to assist with your storefront signage needs. In addition to your storefront sign, we can also take care of all you interior store signs. Call us at 561.270.6919 or info@sign-partners.com.