Illuminated Channel Letter Sign for Cool'a Fish Bar in Palm Beach Gardens
There are many things that can contribute to the success of business. Take the case of a restaurant as an example. Excellent customer service and sumptuous food are just some of the most important things. Promotions and marketing are also vital concerns. If there is one thing that is often overlooked, it would be having the right business sign. This is the first thing that customers see from the outside. Therefore, it is important for such to captivate attention and to give people the reason to come in.
In today's modern times, not just any business sign will suffice. You need to stand out from all others. With this, one of the best solutions would be an illuminated sign. This is exactly what Sign Partners did for one of their recent clients, Cool'a Fish Bar.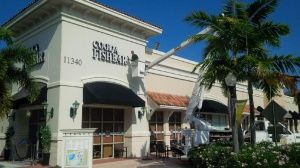 Benefits of an Illuminated Sign
Among other things, an illuminated sign improves the visibility of your business. Day or night, an illuminated sign can show the name of your business to your clients. It can grab attention, depending on how impressively it is designed. In the same way, it helps to communicate your message more effectively.
In the past, neon signs have been popularly used by businesses. Today, they are replaced with LED illuminated sign. LED signs are slightly more expensive compared to neon signage, but if you have a long-term perspective, you will realize that it is more cost effective in the long run due to lower power usage.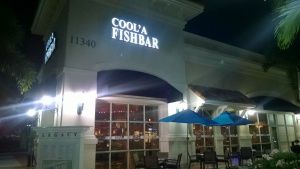 Illuminated sign in the form of Channel Letters  
Channel letters are one of the most popular type of illuminated business sign. This is what Sign Partners used for Cool'a Fish Bar. It can be either lit on the front or lit on the back, both offering optimal visibility and attractiveness. Compared to the traditional lightboxes or electronic digital signage, channel letters are mostly used due to it's diversity and high end look.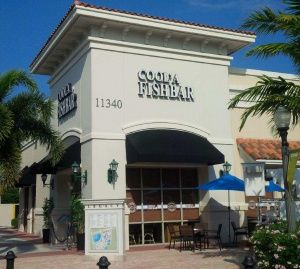 Channel Letters for Cool'A Fish Bar
Cool'a Fish Bar is a cozy, island-inspired restaurant in Palm Beach Gardens. They had an existing illuminated sign and requested for an additional sign for extra visibility around the corner. They worked with Sign Partners to bring this new project into reality and to provide them with an attention-grabbing business sign that would make people want to eat in their restaurant.
Sign Partners created channel letters for the restaurant. It is integrated with LED, which makes it economical to use in the long run. Aside from the actual design, Sign Partners also handled the permit application with the city, production, and installation. Sign Partners has provided a comprehensive job for the project, providing the client with a hassle-free service.
For businesses looking for an illuminated sign, Sign Partners will surely be a good choice. We enjoyed working with Cool'a Fish Bar and look forward to work with any potential clients to make your restaurant stand out!