How to make use of post & panel signs in different industries.
Post and panel signage are indicators used to communicate with individuals (customers) outside a facility, it could have a permanent or temporary function, mainly used for businesses.
Post & Panel Signs can be made from different materials, either wooden, metal or any material that can be buried to the ground and has an extension to the earth surface and inscribed to pass valuable and important information to the public. Post & Panel Signs are more cost effective compared to monument signs, since it's a more basic structure. They are mostly used for directions in plaza's, construction sites, real estate signage and many more. There are few types of post and panel signs which we would like to highlight: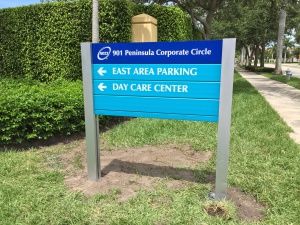 Way finding sign/ directional sign
Post and panel signage is a typical example of way finding signs and directory signs, which assists an individual who is new to a settlement/location to ease destinations. It can be placed on the property or a few meters away from the property depending on its location. Locations where a directional post & panel sign are often used are plaza's, malls, hospitals and large office buildings. Since directional post & panel signs are mostly permanent signage, they are often made out of a durable material like aluminum.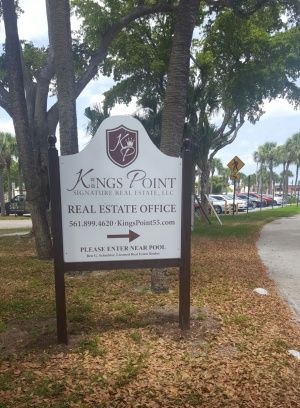 Real Estate Sign, Site Sign, Construction Sign
These type of signs are mainly used by construction companies and real estate managers. A wooden constructed signage with a digitally printed graphics is a popular application for a real estate or construction sign. This type of post & panel sign can often be made at low cost as it's mainly used for temporary usage. Using PVC posts, custom painted, makes it look a little more upscale but still keeps the cost down compared to metal/aluminum. Using the PVC is recommended above wood, because it's more resistant to humidity, especially in a place like Florida.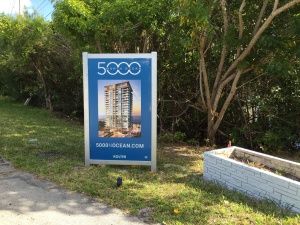 Property sign
Property signs are mostly placed in a visible place around a property, indicating the name of the building or tenants occupying the building. A post & panel is more cost effective then a monument sign but can create the same effect. Since it's usually intended for a permanent solution, durable materials are required. Good visibility is always important when designing a sign but with a property sign you want to make sure that stand out and attract potential new customers.
As you can read a post & panel sign can be used in many positive ways and often offers a solution for different uses. If you are looking for a temporary or more permanent post & panel sign feel free to reach out our experts and it will be our pleasure to meet you for a free consultation.