How to choose the right Building Sign for your business in Boca Raton, FL
The right type of building sign can literally make or break your business. The first impression counts and often you only have one chance to attract the attention of a potential customer. You want your sign design to be in line with your company branding, however visibility is key and can't be forgotten. There are several factors to keep in mind while choosing the right Building Sign for your business. We put together a few key points for your consideration.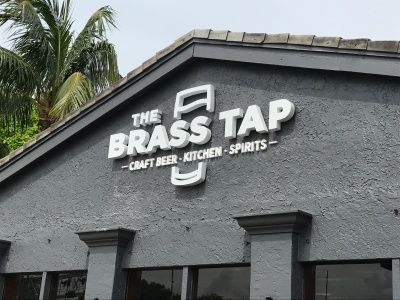 Work with a good Sign Company
Before even deciding on the type of sign that you are looking for, it's important to find a good Sign Company. We understand that budget is a factor, but a cheap sign company might cost you more money in the long term. For any type of building sign a permit is required, so make sure that your sign company can take care of that. Furthermore communication is important and the expected timeline. If you are working towards a deadline to open your new store, it will be important to have your sign installed on time. A good Sign Company can help you achieving this deadline and propose an honest timeline.
Follow your landlord's Sign Criteria
Although we wish that you could install just any type of sign for your business, most likely your landlord has a sign criteria in place. The Sign Criteria helps to keep the building that you are part of looking uniform. Prior to starting to design your sign we will review the Sign Criteria of your landlord, to make sure that the proposed sign will match the criteria. The sign design needs to be approved by your landlord, because you won't be able to apply for the permit without your landlords' approval.
Illuminated or Non-Illuminated Sign
Sometimes the sign criteria of your landlord stipulate for your building sign to be illuminated or non-illuminated. However if that's not the case, this is an important decision for you to make. Think about where your sign is located and it's visibility from the street? Is your business open at night, do you want your business to be visible 24/7 or only during opening hours? Our experts will help you answering these questions in order to determine the right type of sign. The decision on either an illuminated or non-illuminated sign will determine how your sign will be designed and which materials to be used.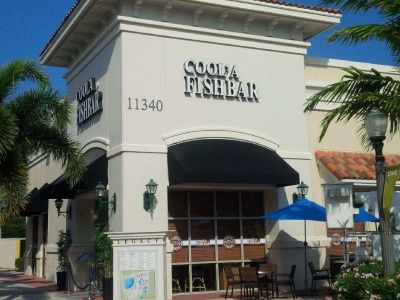 Make sure to stand out
After having decided if you prefer an illuminated or non-illuminated sign and taking your landlord's sign criteria into consideration, we will continue with the actual sign design. You want your sign to be beautiful and in line with your branding, but we can't forget visibility. If you have a beautiful sign but no one can read it, it won't be of any use. Therefore we consider things like size, font types and color carefully in order to make your sign stand out!
These are the key criteria about how to choose the right Building Sign for your business in Boca Raton or anywhere in South Florida. Feel free to contact our experts today for a free consultation at your business location. You can give us a call at 561.270.6919 or email at info@sign-partners.com.