How Sign Partners' Full Wall Wraps created a unique ambiance in the Delray Medical center?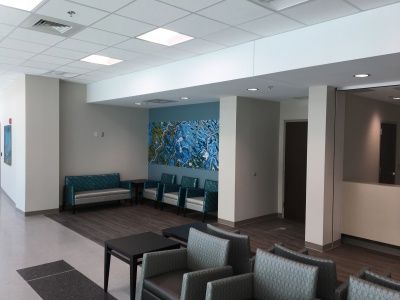 Sign Partners, one of the leading signage companies in Boca Raton, recently completed a project of wall wraps for the upcoming patient tower at the Dealray Medical center. As reviewed by the client  after the completion of the task, the services of this provider created a pleasant ambiance for the patients and imparted a positive vibe that will boost the confidence and esteem of the patients. Let's explore the key points about the Interior Sign Design of this project.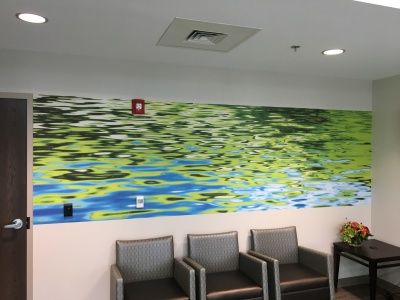 Interior sign designs that created a soothing surrounding for the patients
It is very commonly noted that patients and their attendants find difficulties in exploring the ways to the sites of treatment within the hospital premises as well as they face hassles in finding the wards, cabins as well as the toilets and other amenities. In a state of mind, wherein the morale and confidence has dropped to the lowest extent, these instances intensify the troubles of the patients.
Keeping this point in mind, this provider installed the interior signs like way finding signage, directory signage, room signs, and ADA signs that will assist the medical centers to comply with the ADA enactment as well as make it easier for the patients to find the various amenities and sites of treatment, inside the hospital.
The hospital authorities are being optimistic that the installation of these signages will reduce the hassles of the patients and hence, a soothing and peaceful ambiance can be offered to them. This way, authorities forecast, the branding of  the business will get a significant impetus.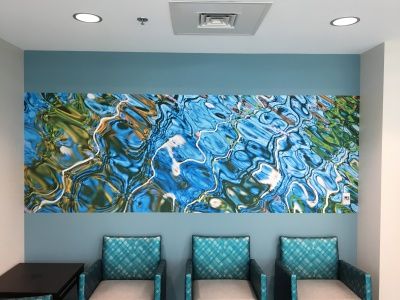 Creating an ambiance that will make the patients feel positive
If the rate of healing is to be escalated, there is a need to give a positive feeling to the patients. Hence, the top healthcare providers always emphasize on an ambiance inside the sites of healthcare services that will boost the confidence of the patients and make them feel better.
Understanding this, Sign Partners installed Wall Wraps, Wall Graphics,  and Wall Murals that will make the place look more like a hotel, than a hospital. This will develop a positive vibe in the ambiance and it will give a nice feeling to the patients, boosting their mental health, that, in turn will speed up the recovery.
Interior Designers, Art Consultants, Architects, and Construction Companies can approach  Sign Partners to get a plethora of resources and solutions that will enable them to create a highly positive ambiance, inside the sites of medical and Healthcare services. Contact Sign Partners via 561.270.6919 or info@sign-partners.com