Hotel Signs with a purpose and a good design in Boca Raton and South Florida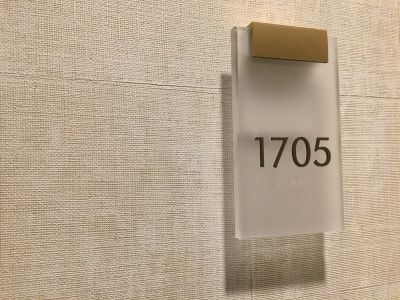 Room signs, wall signs, directional signs, evacuation map signs, and compliant ADA signs are examples of hotel signs in Boca Raton and South Florida. Our range of signs are designed to fit the artistic demands of the most meticulous interior designer. We create signs that make an architect's job simpler and easier. We design signs that any construction company can install quickly.
A construction company, architects, and interior designers can be held partially responsible for any accident or injury that results from improper signage. The legalities are getting tougher each year. We design signs that eliminate any worry about future liability in a project that your organization has completed.
Our range of signs includes: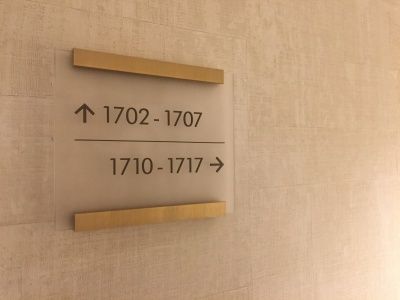 Room signs
Hotels want their room signs to be distinctive. The distinctive design is a sales tool. The design produces a memory in the mind of the guest that makes them more prone to be a repeated customer. The practical side of a room sign is that it is easy to find your home away from home.
We create truly memorable room signs. Color, shape, size, and vividness are the client's choice. Our signs make the impression that keeps repeat business. 
An important aspect of the rooms signs are that they need to be ADA compliant. ADA Compliant signs will be installed at a certain height with a specific accessibility. ADA Room Signs have tactile lettering and braille for the visually impaired.
ADA signage is a federal requirement and is required in all public hotel facilities. Sign Partners provides a complete range of any and all types of ADA compliant signs that can be color coordinated to fit the décor of your hotel.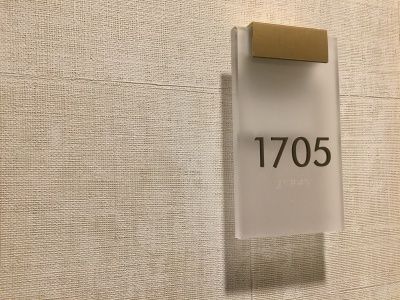 Evacuation Map Signs
An evacuation map sign is another federal requirement, but from a safety perspective. Sign Partners works together with the construction company and fire department to develop evacuation map signs that are up to code.
Evacuation Map Signs are usually placed on the inside of hotel rooms doors, hallways and elevators. Standard frames are available as well as custom designed Evacuation Map Signs to match with the interior décor of the hotel.
Sign Partners is your local partner for all hotel room signs, including directional signs, ADA compliant Room Signs and Evacuation Map Signs. Contact us today for a free proposal via 561.270.6919 or info@sign-partners.com.