Four benefits to attend Trade Shows to market your company with a Trade Show Display
If you're a retailer or a wholesaler, there are lots of benefits to attending trade shows. From visibility to trustworthiness, exhibiting at a trade show has a large number of benefits for your organization. Establishing a business presence for one's organization at a trade show provides you a robust platform for meeting up with new clients, and connecting with your present customers and building a more established and stable brand.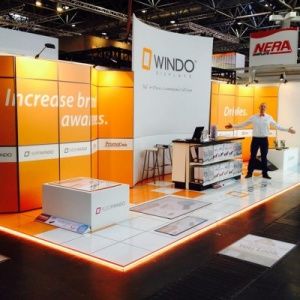 Benefits of attending trade shows to market your business
Trade shows have historically been a very successful way to market your product, service and business. With improvement in social interaction and online technology, like webinars, and video meetings, the value and merits of marketing via trade shows comes up. While technology is modifying marketing at a tremendous rate, there are various advantages that can be gained from attending trade shows to market your business:
1.         New products launch and brand development
You have a cutting edge product or service and you want to market it. Attending a trade show offers a chance to display your product or service to the most important participants of your field.
Launching a new product is also a way of developing your brand and exhibiting the new brand. Owning a well-designed website and a formidable online profile for your company is a step to improving your brand. You will have the opportunity to show that your resourcefulness is definitely part of your business.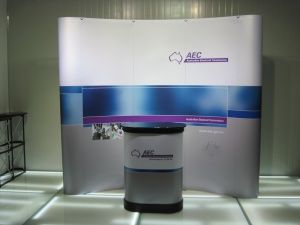 2.         Trade Shows are cost effective
Attending a trade show is a cost effective method of advertising. Trade show displays and trade show booths can be built and set-up easily and re-used many times as you want without spending money each time.
There is a lot of media coverage at Trade shows, therefore you ought to be set to market your business by way of the media, and this adds more value to the cost effectiveness of a single trade show.
3.         Target oriented trade shows
Trade show visitors have a direct objective enabling you make new connections. It is the ideal opportunity to meet your connections while also meeting new prospects partners or buyers who are actually interested in the type of product or service you offer.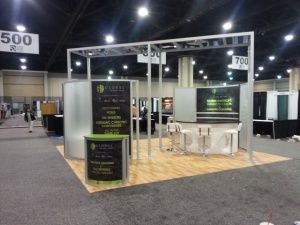 4.         Improve lead generation and revenue
By doing all of the above you have made a good impression for your business. This will result in even larger brand awareness, interest for your company and naturally it will boost the business. Don't forget to use everything along with your social marketing and advertising to notify your connections, and generate new leads.
Attending or participating in trade shows and exhibitions will certainly make you more experienced. There are lots of ways to get to know your business's arena, other products and solutions, new concepts and developments. Take this chance to enhance your knowledge.
If you are interested to attend a trade show and are looking for a simple pop-up booth, a trade show backdrop or a full trade show booth, feel free to contact our experts at Sign Partners for a custom proposal. Sign Partners is located in Boca Raton but our services reach all over the country.