Five importance of Interior Office Signs and Store Signs in and around Boca Raton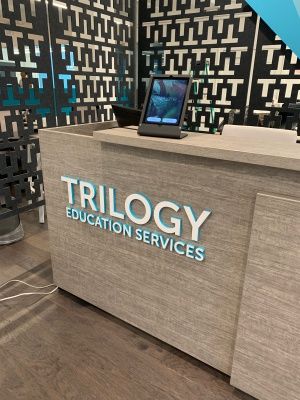 The first impression lasts long. The first impression your business makes on a visitor would go a long way to determine if you will convert them to devoted customers. One avenue to make a first impression on your visitors is via your indoor signs. Indoor signs are very important for any business as they help to tell the story of the business. They pass subtle messages that help to improve customer relationship. They can also improve employee satisfaction and efficiency. 
If you are still unsure of the role indoor signs play in a business, then read on to have a deeper understanding of their importance;
1. Branding:
Like it was stated above, creating a favorable first impression is essential towards turning visitors to customers. The use of appropriate custom interior signs throughout a business building, particularly in the welcome or lobby area, play an important role in the presentation of your business. Aside from the actual wordage on your indoor signs, you can make use of special slogans, logo, colors that you wish your customers/visitors associate with your business. Window Graphics and Wall Graphics are the best types of signs for that. Strong and matching brands leads to greater trust and improve the status of your business which would translate to an increased bottom line for your business.
2. Indoor Advertising:
This is another key importance of indoor signs. They act as a means of indoor advertisement and promotion. The fact you have a customer already in your business place doesn't mean you still can't advertise to them. There are possibly products or services that they are not aware of that would be important to them. Indoor signs are a very effective avenue of passing across information to customers or visitors who are present in your business place.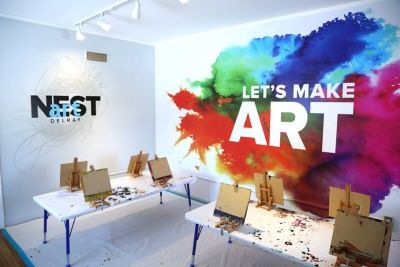 3. Professional atmosphere:
There are a few things that are more disappointing than walking into a corporate building that lacks an appropriate sign system. Visitors will easily assume that the business itself is equally disorganized. Any business with professionally made interior signage will inadvertently create a professional working space. This will have an impact on both your client and staff. A dimensional lobby sign is a must for any professional company. 
Appropriate signage can help to create the right working condition suitable for cooperation, comfort, and teamwork. This will make your staff feel like professionals, a mood they will comfortably transmit to their clients. 
4. Alternative to blank walls:
If you want to liven your space and give it some taste, then you should employ the services of a professional indoor sign professional. These professionals will help to create wall murals, signage, and murals. It is a good alternative than having to stare at blank cold walls all the time, all day. Nowadays options are limitless in terms of design by using custom wall decals, compared to standard wall papers.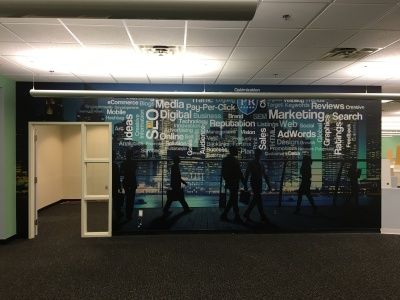 5. Seasonal feel:
Signage is generally affordable and can be easily taken down and replaced on regular basis. This makes them apt for creating a seasonal feel. Therefore, you can change the feel of your business from season to season, simply by changing your signage. Budget friendly solutions are available for temporary signage.
Are you getting excited to start branding your business and make your customers and employees more at home? Contact our sign experts and designers today at 561.270.6919 or info@sign-partners.com