Finding your way with Interior ADA Signage for branding & practical purpose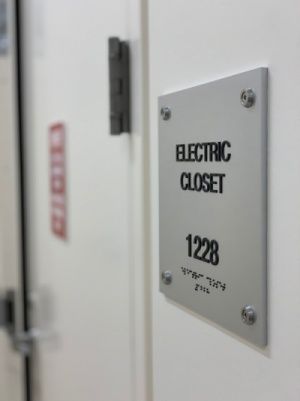 Like so many others, have you ever found yourself in an office or other business with many corridors and you find you are confused about which way to turn? You ultimately find yourself completely turned around and lost.
Investing in Interior signs will prevent confusion and keep your business ADA compliant. Your customers will not be lost or confused. Sometimes, even when given verbal directions, a maze of hallways or corridors is confusing.
As an owner of a business, it is your responsibility to be of assistance to your customers. Even if you are not physically available to lead your customer, having appropriate signs will do the job for you. With such a wide variety of interior signs available such as Interior office signs, Lobby signage, ADA signs, to keep you federally compliant, with wheelchair symbol, larger lettering or braille. To show handicap accessibility. There is no reason why any customer or client will lose their way in your location.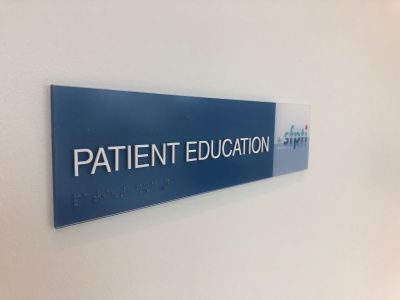 Interior signs not only help with branding of your business, they can also improve your customer's overall experience during their visit. Interior signs can show your business logo, contain a catchy phrase or have the business colors on them, if they are easily recognizable.
Your interior signage may also include directional signs leading to the lobby or certain office, they may point a customer to the elevators or to the restrooms.
Signs that are strategically placed, can and oftentimes do help to promote sales or promotions happening in store. They most often do improve a customer's overall satisfaction rate. Well designed signage will definitely liven up a dull area.
As a business owner, you care about your customer's welfare. Make sure that you represent the best aspects of your business by not only telling a story through signage, but to also aid your customers to any location in your building that they need to go.
Interior signage can also be part of the interior design of the location. It can help to promote a calm, pleasing atmosphere. Having a wall of art, or a storyboard type design of how the business began, is oftentimes very intriguing to the visitor. You are able to not only show the company's vision, but also use signage as a way of motivating employees and visitors alike. If your company is hiring, put some signage up to show the information they will need to not just apply, but see some areas of where the employee work happens.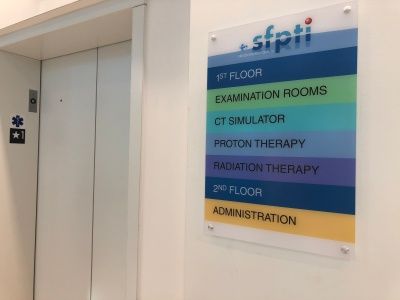 Interior signage may seem to be a minute portion of your business, but that's not the case anymore these days, where interior branding becomes more and more important. Your interior signage will tell potential customers who you are, what you do, how you do things and why your company performs their utmost best for the potential customer. 
Interior signage is one of the best investments you should make to have a business that is successful. Give us a call at 561.270.6919 or send us an e-mail at info@sign-partners.com to find out more.