Custom parking signs for Lynn University in Boca Raton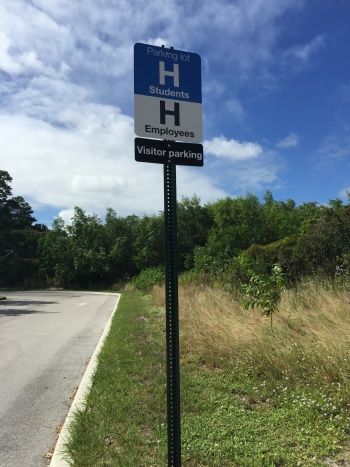 Parking signs come in different dimensions and design to identify parking spaces. They can be used in many different settings. Custom parking signs for Lynn University in Boca Raton are produced with a variety of materials and sizes so as to ensure the appropriate sign for their goals are obtained.
At the parking areas around a building, these signs direct and enforce traffic regulations either in the front or at the back of the property, campus, or other locations. A parking sign or a custom traffic sign can be made for a complete package of signs or an individual location for all the needs in various locations.
Traffic signs show graphics, symbols or a combination of symbols and graphics. Custom parking signs can be made out of different materials. However, it is best to use aluminum blades so as to ensure, durable, highly-visible parking signs. Also, it is important to use the best performing parking signs that will ensure safety to visitors. Reflective graphics are recommended to produce parking signs with appropriate size and color. Most importantly, these parking signs should not only be durable and long lasting but also very easy to maintain.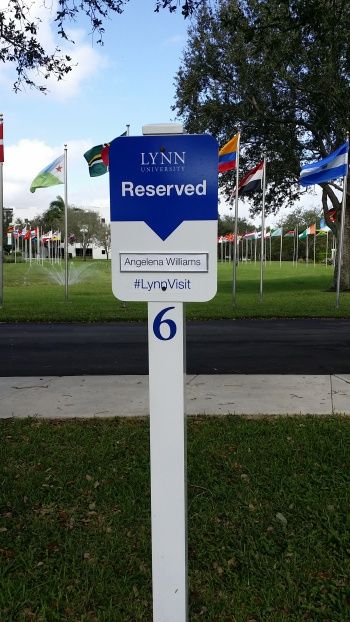 Benefit of parking signs at Lynn University Campus
The importance of parking signs on the campus cannot be overemphasized. They provide clear and concise parking direction to visitors and students. The use of campus parking signage is essentially important as they help to safely and efficiently maintain traffic flow.
Some benefits of using parking signs at Lynn University Campus include
-           They help to denote no parking areas
-           They identify entrances to facilities and parking areas on the campus
-           They provide vital information directions regarding parking locations, traffic patterns and restrictive parking.
Custom Reflective Parking Signs To Indicate Different Parking Zones
As people enter, exit and travel throughout interior lots, ground lots or multilevel parking decks, custom reflective parking signs should be strategically located in areas on campus that are highly visible to pedestrians and motorists. Street signs should offer organized information and directions that are quick and easy to read and understand. To get this done rightly, a comprehensive parking sign program should be recommended. This comprises of parking spot, lot, custom parking signage, restrictive parking signage, space and place identification signage etc.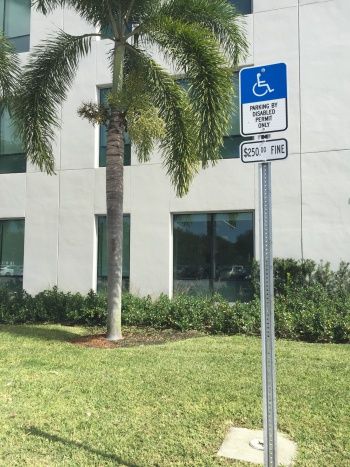 Reserved parking signs for disabled parking according to Florida's regulation
Parking provision should also be made for handicapped and disable motorists at clearly marked disabled parking signs and designated parking spaces on campus. These are vital additions to parking areas and parking lots to enable them (handicapped motorists) gain easy access to entrances and parking. According to Florida's regulation, reserved parking signs for the disabled should be set up to communicate accessible entrances and parking spaces to handicapped motorists.
If you are in need of custom parking signs or street signs, contact our experts at Sign Partners for a free consultation or quote.