Choose the right type of vehicle graphics for your company and vehicle in and around Boca Raton
If you are looking for new ways to advertise your company, consider using vehicle graphics. It is a great way to promote your business while you drive in the city or deliver products or services. There are a lot of different options with car graphics, car wraps and vehicle lettering. Be sure to look at all of them prior to deciding on which ones is right.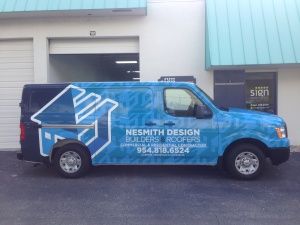 Full Vehicle Wrap
This is the car, truck or van you see that is entirely decorated as a billboard for a specific brand. It can work well for vehicles that are consistently in traffic. For example, exterminators, plumbers or handymen who travel from jobsite to jobsite can make the most of their branding due to the high visibility of their trucks. A full vehicle wrap also works well for those who are trying to garner a strong market share throughout a specific area. An advantage of a full vehicle wrap is that even when your vehicle is not in mint condition a vehicle wrap will make it look like new.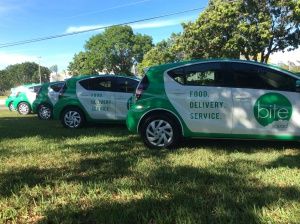 Vehicle lettering
Vehicle lettering is also an option with advertising. These are very popular and are also referred to as vehicle decals or car graphics. They are used most often for fleets of vehicles and allow managers and workers to easily identify vehicles and drivers at a glance. They also can be combined to have full branding with contact information if needed. Vehicle lettering is more cost effective compared to a full vehicle wrap and therefore it's a popular method of branding for companies with vehicle fleets.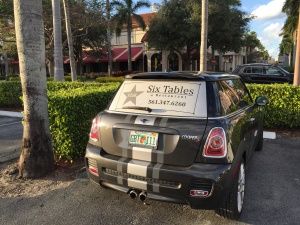 Rear window graphics
Rear window graphics on a car or truck is another option to showcase your brand. This is where just the back of a car or truck is used to advertise. It can also be highly effective for vehicles that are in traffic a lot. This one works well for people who want to advertise on the go without necessarily covering their entire vehicle with full branding. Rear window graphics are allowed in Florida, as long as a perforated material (50/50) is used. The perforated vinyl has small holes so you are still able to look through.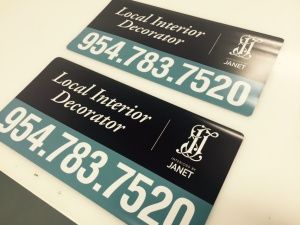 Vehicle magnets
Vehicle magnetic signs are the most affordable way to brand your car. The value here is that they can be removed easily and reapplied easily. You won't need a professional to manage either. You order your magnetic sign with the proper message, contact information and logo and you can apply it whenever it is needed. It also can be used for different vehicles. If you work with one type of vehicle for one specific type of job, you can apply it. If you choose a different vehicle for another job, you can easily reapply the magnet to that vehicle. Flexibility is the biggest advantage of this type of signage.
Depending on your budget, the message that you would like to bring across and the type of vehicle we are able to propose the perfect vehicle branding for you and your company. Sign Partners offers graphic design and graphics creation to help you in the process.  Contact us today to request an estimate!