Choose the right type of Monument Sign for your office park in Boca Raton.
Are you looking for a new Monument Sign for your office park or office building? Starting the process of a new Monument Sign might seem an overwhelming project, especially if you don't have any experience with sign manufacturing. Luckily we are here to help to guide your through this process. If you decide to work with Sign Partners for your new Monument Sign, we'll take the entire process out of your hands to make your life easier.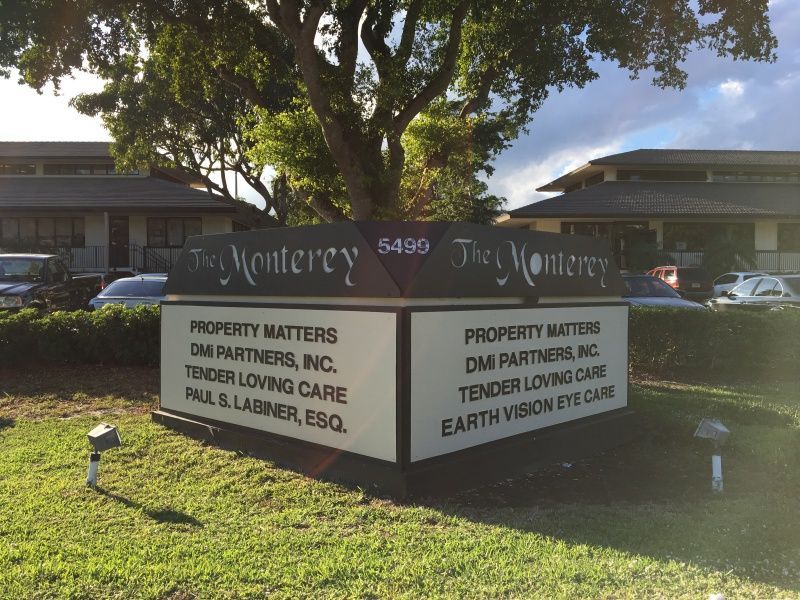 Type of Monument Sign for your office park
The first step of the process of a new sign is always to determine what type of sign is right for you. Design is important but with a sign like a monument sign, functionality plays an important part too. We'll divide monument signs into single unit monument sign and multiple tenant monument sign.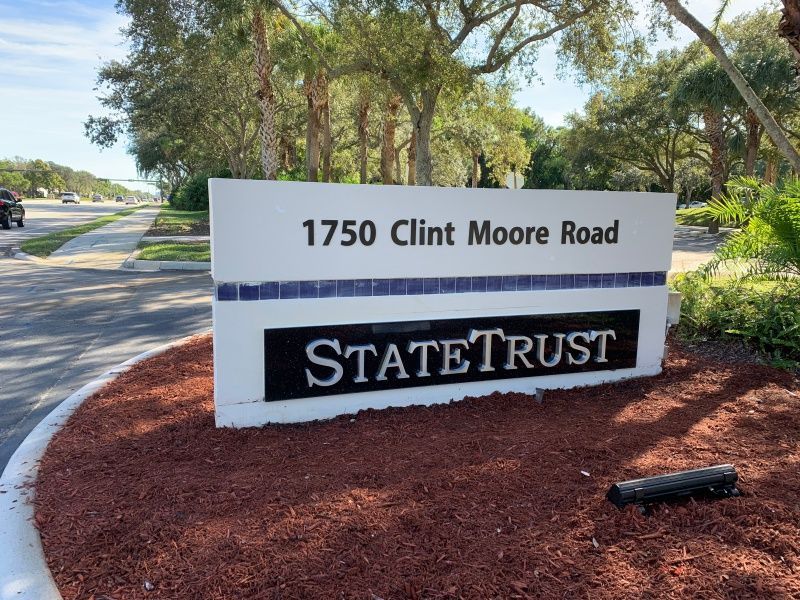 Single Unit Monument Sign
A single unit Monument Sign is pretty straightforward. This type of monument sign is suitable if only one company is located in a particular office building. However for multiple tenant buildings, you might decide not to display all individual tenants on the monument sign. In this case usually the name of the Office Park is the main name displayed on the Monument Sign. In addition to displaying the company name of office park name, it's recommended to add the address number. Visitors will benefit from this feature on the monument sign aiding in wayfinding.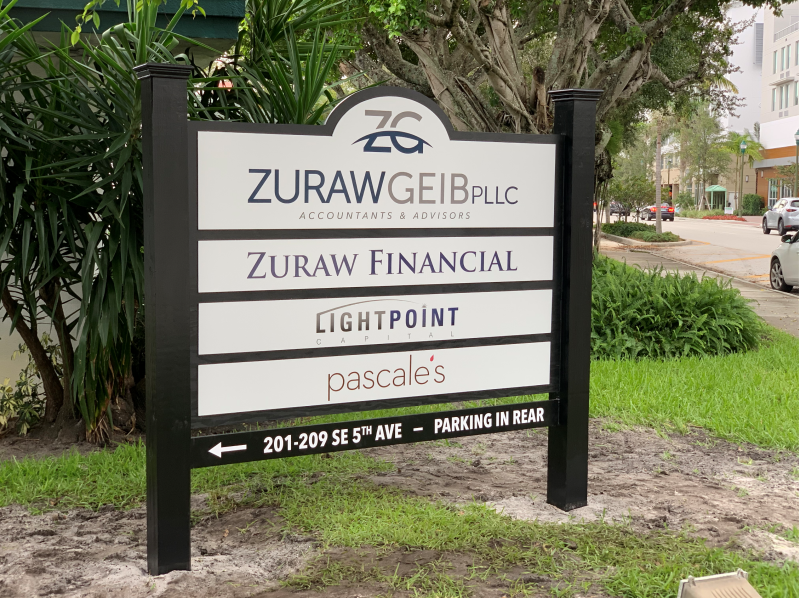 Multiple Tenant Monument Sign
As you can imagine, this type of Monument Sign is when you would like to display the company names of all tenants on the Monument Sign. Having the opportunity for a company to display their name on a Monument Sign might be a unique selling feature for your office building. When you are choosing for a multiple tenant Monument Sign  it requires some planning in advance.
First of all you'll have to determine how many companies will be displayed on the Monument Sign. Is there space for all tenants or just selected companies? Perhaps you'll determine this on the company size or ask your tenants to pay a surcharge. This is an important decision, to avoid running into challenges with tenants in the future, if you run out of space.
After determining the number of companies there are different options on how to display the company name. Will you choose for a simple slide in or perhaps dimensional letters. When making this decision cost plays an important factor. Changing out a company name can get costly depending on the design of your monument sign and the material.
Lastly, who is going to be responsible for changing out the company name on your monument sign. We always recommend the property manager to be in charge in order to keep consistency. Like this you can maintain the same fabrication methods and colors as per the original sign. If you'll let your tenant change their company name you might run into inconsistencies when executed by different sign companies.
At Sign Partners we'll guide you into taking the right decision for a new monument sign. Browse our Gallery for more Monument Sign Image inspiration or Contact us today for a free consultation. We'll look forward to bringing your ideas to life!