Building Directory Signs & Office Signs for office buildings, apartment buildings, hospitals, hotels and more.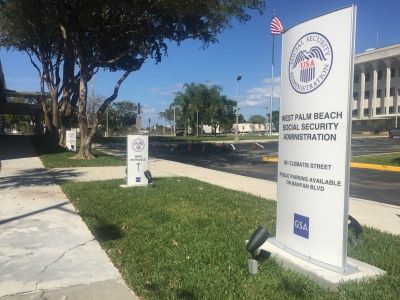 From giving people a sense of direction to making them feel welcome in a building or business facility, building directory signs & office signs play a crucial role as part of the office design.  Although they can be easily overlooked, building directory signs and office signs are core elements that beautify the brand name of a company or an organization.
Nearly every official building needs directory signs and office signs. Whether it is a government building, apartment building, hospital or hotel; directory signs must be present to prevent individuals from getting lost.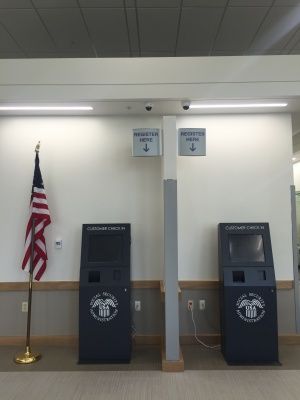 Types of building directory signs and office signs
There is a broad range of directory signs for office buildings and business complexes. The various types of directory signs include wall-mounted directory signs, pylons, interactive panels, indoor and outdoor directory signs, lobby and office signs and ADA room signs. ADA compliant signs are part of regulation based signage that is mandatory for businesses in compliance with the Americans with Disabilities Act.
Factors to consider when choosing the right building office signs
Color:
Directory signs should go with a color that blends with the outlook of the building walls, bearing in mind the official color of the company or organization. Unless of course, if there are specific directory signs that go with a particular color. The fun part of designing office signs that the corporate brand identity can be translated into the design of the design, making the signs to blend in naturally.
Size:
Directory signs are guides, but they are stationary. If a sign is not readable in the first place, why is there at all? This is why size is an important factor to consider when choosing a sign. The size of a directory or office sign should be proportional to the area is mounted. It must also be easy to be seen from a considerable distance.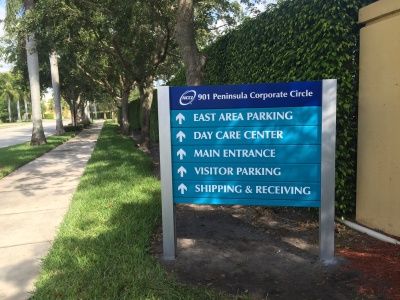 No matter how good the quality of the material used for the building directory is, a wrong font can make signs unreadable and defeat the purpose. Spelling is another point to consider and cause serious confusion if not executed properly. Therefore it is important to schedule enough time and resources for this part of the signage project to avoid mistakes.
Shape/ Style: 
Building Directory Signs and Office Signs also come in different designs and are made with a variety of materials such as acrylic, aluminum, PVC, vinyl, and LED. Research has to be done to know the difference in the quality of these materials. For example, some materials are better for long term use then others, taking into consideration outdoor factors like wind/hurricane and humidity.
Mounting: 
The manner in which an office sign is installed is important too. Some of these options include screw mounts, magnetic tape, Velcro, Cubicle Hangers and double-sided foam tape. Some of these methods don't sit well with some materials. Therefore, care has to be taken to avoid doing anything that will affect the appearance of a directory or office sign.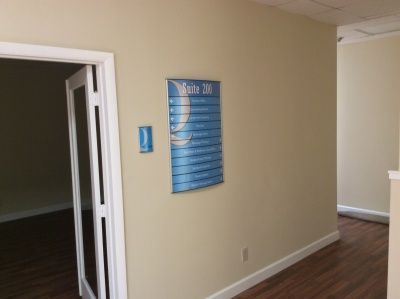 Directory signs are stationary tour guides that make it convenient for individuals to find an office with ease. Signs that display welcome messages make customers feel comfortable and give them a sense of belonging in either business building, or a leisure facility like a mall or hotel. They also help send out targeted information and advertise to a particular audience. Their beauty and furnished outlook can also play a role in attracting new customers.
Are you in need of assistance for new building directory signs or office signs? Sign Partners works together with property managers, interior designers and architects for wayfinding solutions. Contact Sign Partners today and our experts will visit you for a free consultation.  Sign Partners can be reached via 561.270.6919 or info@sign-partners.com