Boca Raton, Florida - Why choosing a state licensed Sign Company is so important
Choosing a state licensed & insured Sign Company is a must, especially for your outdoor signs. Being in the middle of the hurricane season, makes you realize even more how important safety is. The sign regulations are different in every state and Florida is amongst one of the stricter states. This is mainly due to the often recurring hurricanes, calling for extra safety measures.
In the state of Florida it is required by each city to have a sign permit for every outdoor sign. This can be either an illuminated or a non-illuminated sign. Outdoor signs include monument signs, building signs, pylon signs and wayfinding signs. Sometimes flags, banners and post & panel signs also require permits but that depends on the city.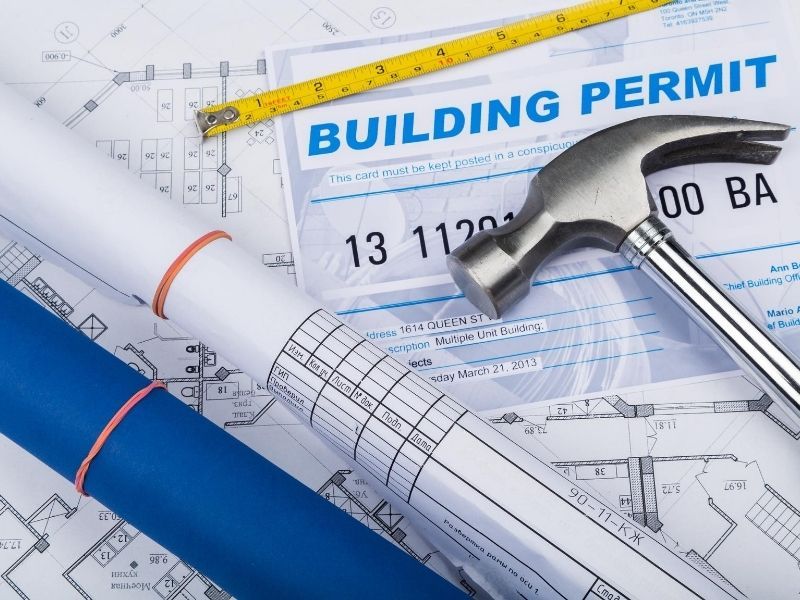 Sign code
At Sign Partners we are familiar with the sign code in Boca Raton and most cities throughout South Florida. A sign permit is mainly in effect for safety reasons. As mentioned above, being in a state with many hurricanes, the safety is number one. Therefore all signs are built following engineered drawings, approved by the respective city. All construction drawings are approved by a licensed engineer to make sure that they can take the wind load.
In addition to the safety reasons, most sign codes are having detailed regulations in regards to the visual of the sign. This first of all determines the maximum size of a sign. Sometimes it goes a little further, describing materials, layout and color.
Sign Permit
In order to install an outdoor sign a sign permit is required. Depending on the city a sign permit might also be required for some indoor signs, especially illuminated signs. It's good to know that not every individual can apply for a sign permit and therefore you'll have to hire a state licensed Sign Company. Applying for a sign permit is an extensive process. The process includes studying the sign code, designing the sign up to code, create engineering drawings and lastly the application process with the city. Especially the last part might be a lengthy process due to the waiting times at the city. Due to the work involved, your sign company will have a permit application fee. In addition to the application fee, the city also has a charge to issue the permit. The city fees vary, depending on the city, sign type and the value of the sign.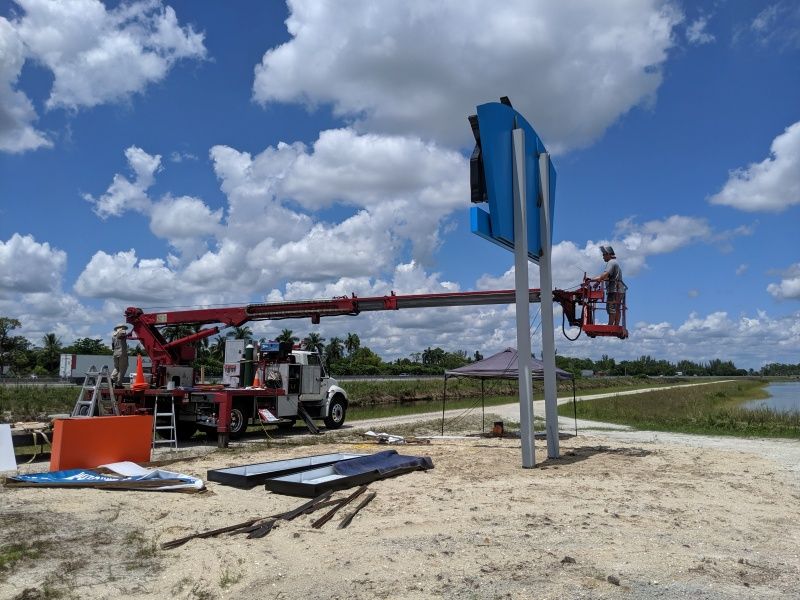 State licensed & insured Sign Company
Sign Partners is a state licensed and insured sign company. We make the perfect partner for your outdoor signage. From initial consultation, permit application, sign fabrication and up to the installation.
A final note about the sign permit application. A sign permit application can take between 2 – 8 weeks and sometimes even goes beyond that. Therefore always make sure to start working on your signage in a timely matter.
Contact our experts today at 561.270.6919 or fill in the contact form and we'll be in touch soon!