Boca Raton, FL – Door Signs as a necessity for your office or company facility
Door signs are an essential element of every facility in and around Boca Raton. Door signs help conveying a message and purpose, letting you know what is coming next, keep unauthorized people out, communicate emergency instructions, it has so many functions that it becomes hard to list them all.
At Sign Partners in Boca Raton, we design, manufacture and install door signs for both interior and outdoor purposes. We ensure that we customize your door sign to fit your visual objectives, brand and location. Before designing your custom door signs, we will survey your location and study your brand to ensure your door sign will be effective and represent your brand professionally.
Keep in mind that everyone visiting your building will look at your door signs. We have a passion for design and understand that signage is very important to your image, they influence people's perception of your brand and company. Having that in mind, we always customize each sign to fit your space and requirements.
There are a few different types of door signs that most facilities and spaces require: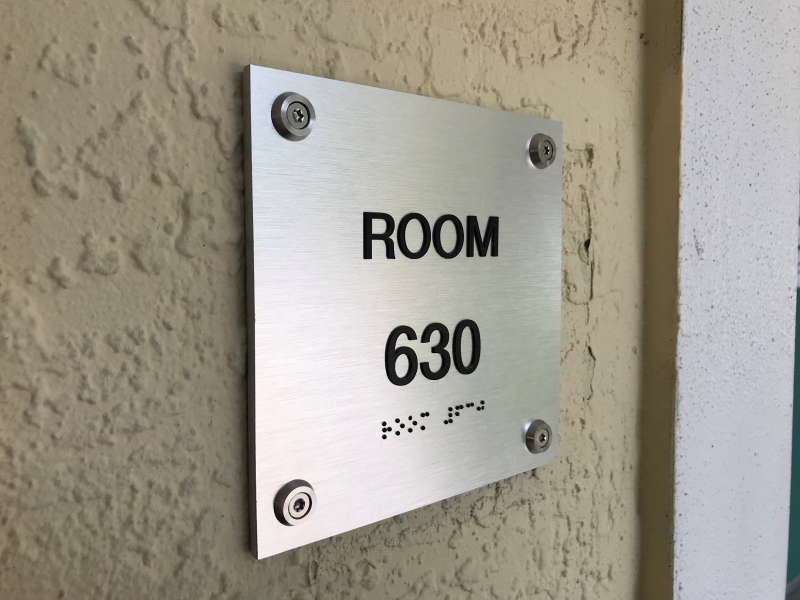 Building signage was included in the American Disability Act, as an important item to help people with disability navigate in buildings and spaces. As per the ADA, facilities should be equipped with door signs that indicate the name of the room. The sign must contain the information in tactile and braille. Further, the typograph and colors used must be compliant with the regulations. There are different fabrication methods, including laser etching and photopolymer.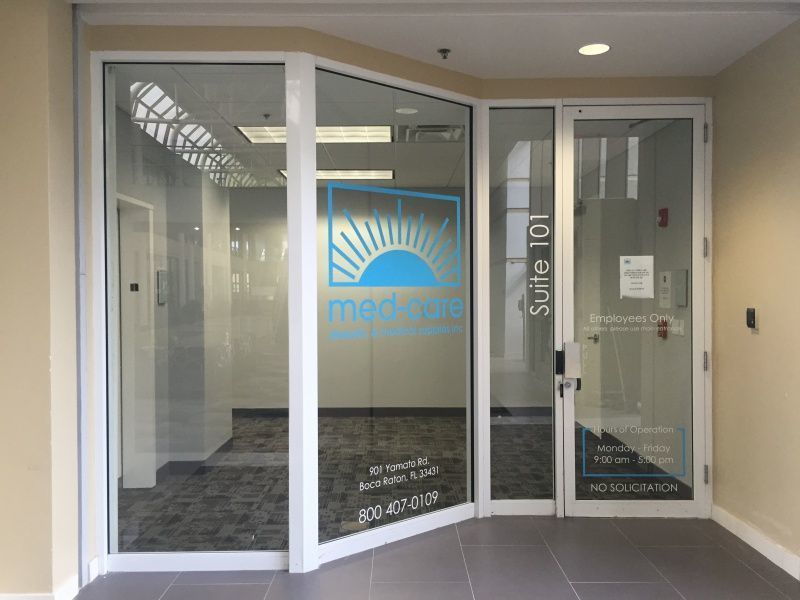 Store front window graphics are done with vinyl, either stock color vinyl or digitally printed for a custom color. These signs are very important for sharing key information with visitors, including contact information, if the company is opened or closed, operation hours, license number and much more. Some locations might have sign criteria from the city or landlord, while other location are free to have any desired design.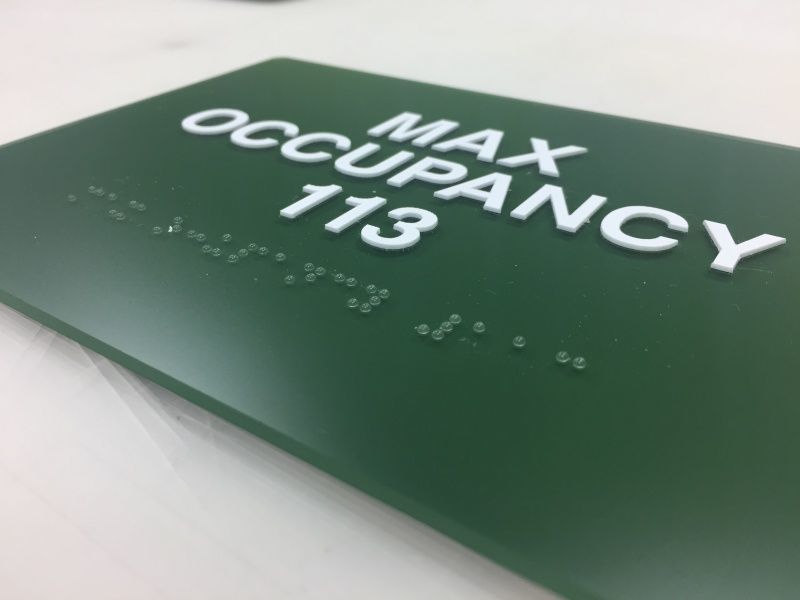 Safety & Warning Door Signs
The fire department in each county will have a set of rules and requirements about how safety and warning door signs should be designed and installed. The most common are Emergency Door, Fire Exit, Fire Stairs. Sign Partners' project managers will be able to guide you through all requirements according to your location, ensuring you have the appropriate safety door signs
As you are moving forward with your sign project you can count on Sign Partners in Boca Raton to design, manufacture and install door signs for your location. We have passion for design and work with a sense of urgency, ensuring your objectives are achieved.
Need door signs for your next project? Send us a message or give us a call at (561) 270-6919!