Boca Raton, FL - Are Car Wraps worth the cost?
The cost of Car Wraps can add up to be substantial for your company, especially if owning a fleet in Boca Raton or the surrounding area. Therefore, naturally you want to make sure that they are worth the cost. Car Wraps & Graphics provide an excellent return on investment for several reasons. As your local sign company we are listing the different types available and will answer the questions why they are worth the cost.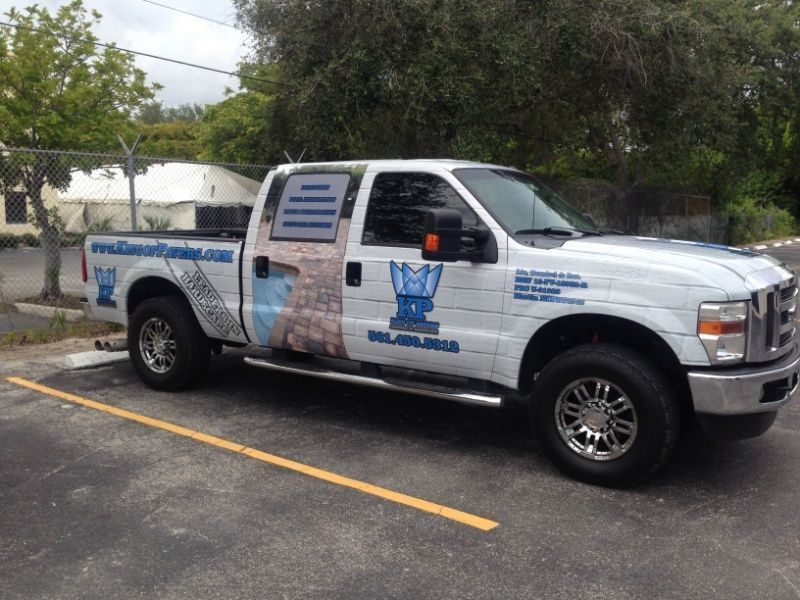 Different types of Car Wraps
Before answering the main question here, let's have a quick look at the different types of Vehicle Wraps and how they impact the cost.
-        A Full Vehicle Wrap covers your entire vehicle and this can be seen in the cost. Therefore this type of vehicle branding is the most expensive. To bring the cost down you can choose to eliminate the wrap on the roof of your van or truck, since it won't be that visible.
-        A Partial Vehicle Wrap is substantial lower in cost opposed to a full wrap. This is due to the fact that it requires less material and is sometimes less complex to install.
-        If a full or partial Car Wrap is not in your budget, vehicle graphics are a great solution to advertise your company and as a branding opportunity due to the lower cost.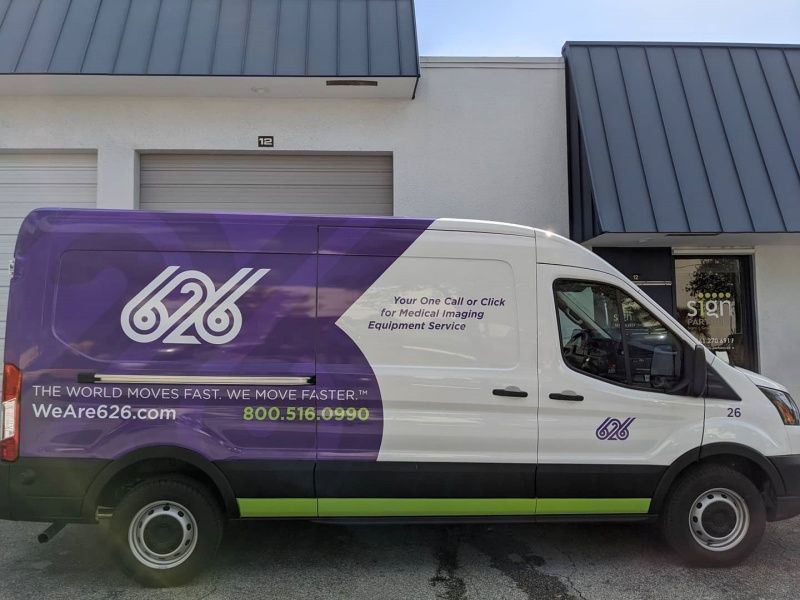 Why Car Wraps & Graphics are worth the cost
-        Advertising Opportunity
Full Vehicle Wraps are a great advertising opportunity due to its one time investment. Vehicle Wraps have a low cost per impression, compared to other forms of advertising. Especially for local businesses it's a great way of advertising to your local community. 
-        Company Branding
Whether you own one vehicle or multiple, vehicle advertising enhances your company branding. It's a way to get your company name out there and it becomes easier for people to recognize. Furthermore, Vehicle Wraps creates trust & reliability opposed to non-branded vans or trucks.
-        Protect your vehicle
You can benefit from protecting your vehicle, whether your own the vehicle (to improve its resale value) or lease. Vinyl car wraps create a protective layer around your vehicle, that protects it from sun exposure and scratches. At Sign Partners we use high quality vinyl with an overlaminate for extra protection and durability.
-        Painting is more expensive
If you are considering a color change of your vehicle, a car wrap is an attractive option compared to the traditional painting. A Vehicle Wraps is more cost effective, however it's good to note that it doesn't lasts as long as a paint job. However, in this case make sure to ask yourself the question if you need the longevity?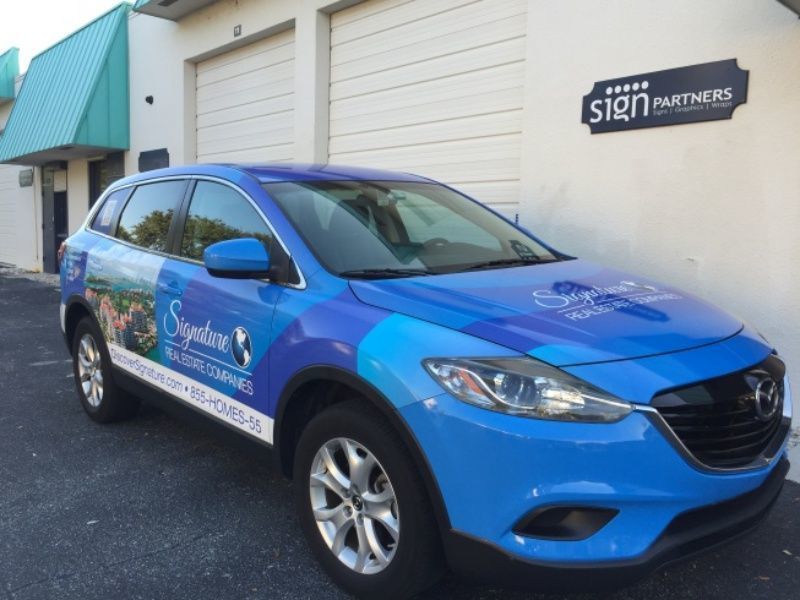 Car Wraps in Boca Raton, FL
So considering all the above, do you think that Car Wraps are worth the cost? Car Wraps don't have just one simple benefit, but several and therefore it accounts for a good investment for your company. Contact Sign Partners, your local sign company in Boca Raton, today for a free quote for your Vehicle Wrap!