A collection of interior signs for all your office signage needs in Boca Raton
Choosing the right interior signs for your office or company might seem complicated and overwhelming. Our experts at Sign Partners are always available for a consultation to give advice about possible signage needs. In this blog we have summarized different types of interior signs that will help you to identify your needs. Certain type of signs are a must and others are optional depending on your company objectives.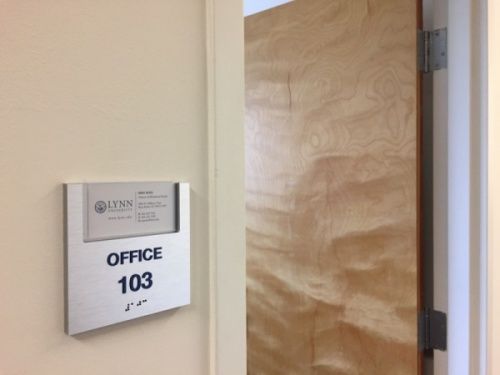 ADA Compliant Signs
The term ADA indicates Americans with Disabilities Act. Moreover, in the ADA regulations, all the signs and colors are done as per the government standards but there is a lot of flexibility in terms of design. ADA Compliant Signs are very much essential, mainly for interior signs. Also, it includes emergency exits and accessible parking signs. However, ADA compliant signs have made up of sharp contrast and in that the location is provided. Sign Partners can assist with your ADA Compliant signage needs from design, through production and up to installation.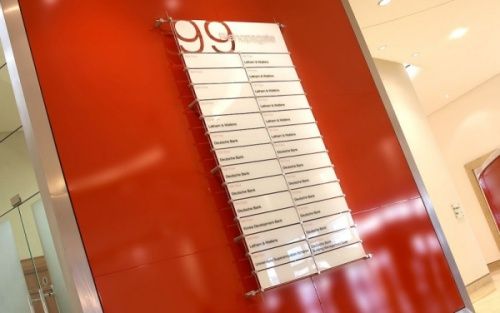 Directory Signs
Directory Signs are used in many essential places which include malls, office buildings, airports, doctors offices, and city buildings. Moreover, directory signs concern below the section of informational signs. The main purpose of the Directory Signs is to give information to the viewer such as current location, or flight information. However, all the designs are made up of high-quality material, and it is very easy to maintenance. Good Directory Signage contributes to a sense of hospitality to your facility, assisting your visitors with directions.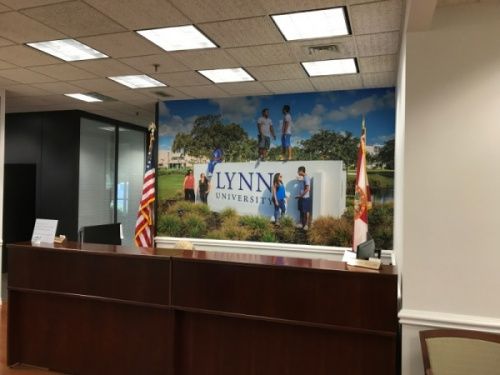 Wall Graphics & Wraps
Wall Graphics & Wraps will enhance any space or environment and is often not considered as a must although it can make a good contribution to your space. Wall Graphics or wall wraps are very much reliable and can be used as a decorational item, from a branding perspective or to communicate a message. Moreover, there is advanced material, and high-quality vinyl is used which is durable and easy to clean. Wall Graphics or wraps can easily stick to any surface and can be easily removed without damaging the wall.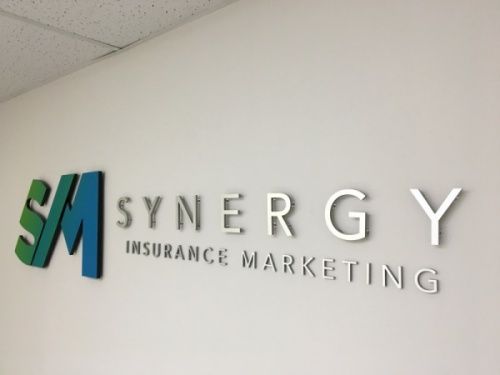 Lobby & office signs
Lobbies are the essential and crucial part of any organization. Moreover, the lobby is also known as the reception area. Moreover, Lobby & office signs are used in many places such as schools, hospitals, and offices. The visitors and the employee of the organization walk through the front door. So, it is essential that the lobby should be in good design. Also, it enhances the branding of the organization and sends the right message to the visitors.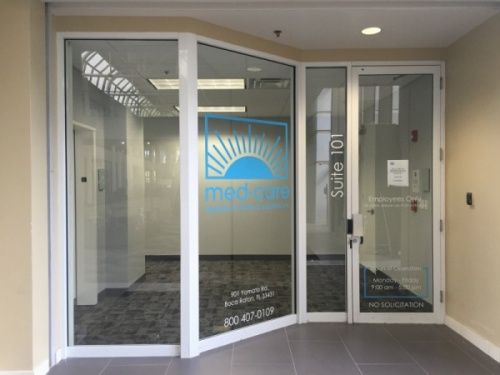 Floor & Window Graphics
Floor & Window Graphics are not to be forgotten. It provides a positive vibe to any organization. Moreover, the window graphics can simply highlight the company logo for global consciousness. Also, it can be taken to another level by showcasing any messages or promotions. All the Floor & Window Graphics are made up of high-quality self-adhesive vinyl material. Moreover, they are very durable and long lasting. Floor & window graphics have gained lots of popularity, especially in the retail industry as well as offices. There are many designs which are available for the indoor and outdoor use.
Feel free to browse our website for more inspiration and knowledge about interior signage's. If you are looking for ideas about outdoor signs, find more information on our blog here. Our experts are available to turn your ideas into reality and contribute to a professional office design. Contact us via 561.270.6919  or info@sign-partners.com