8 questions to consider when looking for a new custom sign in Boca Raton, Florida
We have put a list of questions together to consider when your are looking for a new sign. Our experts will help to guide you in the right direction according to your requirements.
Is your sign for indoor use or outdoors?
A sign for either indoor or outdoor starts with a different approach. Think mainly about the size and material used for the sign. Both indoor or outdoor can be illuminated or non-illuminated.
How long will it be up?
When you are looking for a new sign most probably you want the sign to last for the longest possible time and we will agree on durable materials. This is mostly true however how about temporary signage for an event or a tradeshow? Or perhaps the lease of your building is only for a limited period of time before you move to a larger facility? In this case a more affordable material might be a good option depending on the duration of the sign needed.
What is the purpose of this sign?
Depending on the purpose of the sign you might want to go in different directions in terms of design. Directional signs need great visibility so a clear font and contrast is important. However if you are looking for a lobby sign your branding will be more important.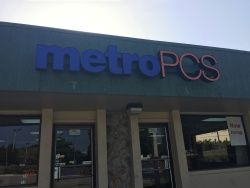 What are the dimensions?
Dimensions can be surprisingly, especially for an outdoor sign.  Since outdoor signs are mostly viewed from a greater distance or from a driving vehicle the signs are usually bigger then expected. Our specialists have great references to determine the right size for your sign.
Will you have a print-ready file or would you like us to create the sign for you?
We have experienced graphic designers in our team, who can assist with the design for any of your sign and visual communication needs. Graphic design for large format requires certain specifications prior to proceeding with the production. We can share with you the file requirements for your convenience if you prefer to prepare your own file.
What is your budget for this sign?
The budget is always a tricky one as most of us are looking for the best price, aren't we? However it is important to determine a budget to avoid surprises later on. If you are opening a new company it's important to set your budget in advance and likely get an idea of what is available for which price. A sign comes in different varieties as well as different prices so we are always happy to work with you to come to the right solution.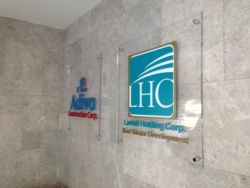 Does your sign require electrical work?
Illuminated signs offer additional exposure to your facility at night. However it affects the visual of the sign during daytime. Therefore it's an important consideration. If you are interested in an electric sign the power supply needs to be in place at your facility.
Are you aware of the building and city codes related to signage?
Last but not least, because for an exterior sign it's very important to be aware of the building and city codes prior to making a design for your sign. It's important to get the sign criteria from your landlord and at Sign Partners we can advice you on the city codes depending on your location.
I am sure we have given you a lot of food for thought for a new custom sign. Our experts are available to assist you at anytime and we are pleased to offer a sign consultation on complimentary basis. You can reach us via phone at (561) 270-6919 or e-mail at info@sign-partners.com