5 Types of Monument Signs that deliver customers to your door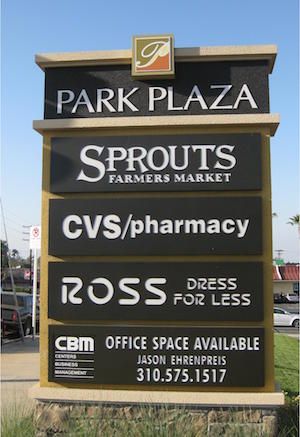 Monument signs can do a lot of things for any type of business, governmental service, or organization. Post & panel signs, pylon signs, outdoor directory signs, and illuminated monument signs set the stage for your first interaction with customers and patrons.
The idea of a monument sign is longevity and substance. This is the concept that you need to instill in any customer, member of your organization, or user of a service that you provide by using monument signs.
Monument signs tell people that they are in the right place. People need a confirmation that they are in the right place and monument signs give them that feeling of being in the right place even in the age of the smart phone.
Placement of monument signs is important to branding as well as advertising for any business, service, charity, church, apartment building, business development, shopping center, strip mall, hospital, medical facility, college, business development area, and any building complex that houses a number of different businesses.
The monument signs are the first thing that Google displays on a map and the first chance any organization has to make a memorable impression on a person or potential customer. The ad value here alone is more than worth the investment.
Shape, size, placement, illumination, lettering, materials and cost are all variables in monument signs.
Five of the most frequently used types of monument signs that are guaranteed to bring existing customers and new customers to your business are post & panel signs, pylon signs, outdoor directory signs, illuminated monument signs, and single building signs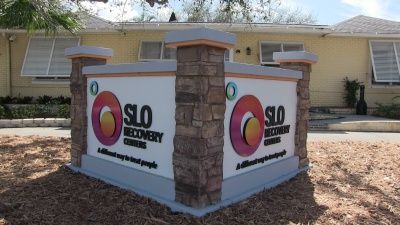 <![endif]-->
1) Illuminated Monument Signs
Illuminated monument signs are necessary for visual impact and their ability to be seen in the dark. The range runs from simple lighting that turns on automatically to brilliant and colorful digital signs that broadcast your message for all to see.
2) Outdoor Directory Signs
People need to find you. Outdoor directory signs provide a feeling of being substantial and permanent. The signs are smaller but highly visible and can help avoid any legal conflicts. 
3) Pylon Signs
Pylon signs provide the perfect directory for multiple businesses, often seen in large shopping plazas. They can be seen by pedestrians and drivers with ease. These signs can be changed simply so that relocation is simpler and less costly. Lights and color with your brand image advertise for you on pylon signs.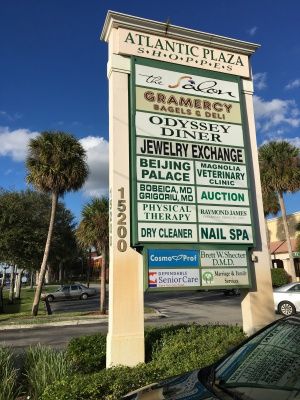 4) Post & Panel Signs 
Post & panel Signs usually announce the location of a single businesses or organization. Each panel of post & panel signs can contain a previously branded logo or can be lettered to brand or rebrand your image. They are easily changed for new clients and provide an easy and cost effective way to let your customers know that they have found you.
5) Single Building Monument Signs
Single building signs are designed to announce an established business, occupying an individual and stand-alone building. The materials and design create an impression of stability and permanence in your client's mind. They announce who you are and usually display your logo.
Are you interested in a new monument sign or adding your company branding to an existing monument sign or pylon sign? Our designers are experienced in monument signs  and can design the perfect sign to make you stand out. Contact our experts today via 561.270.6919 or info@sign-partners.com