5 Things you need to know about Wall Murals & Wall Graphics for your office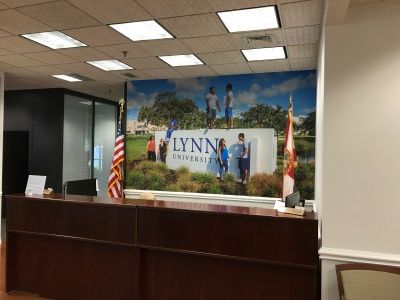 Images are one of the most powerful media to make a statement. They communicate in ways that ordinary text can never achieve. A well-designed picture can speak a thousand words in a single minute. In the same vein, wall graphics or wall murals can be used to communicate ideas, be it in at work or at play. Business owners can use them to beautify spaces and for the branding of their workspace, making clients or customers feel more at ease. 
Wall wraps are made of different types of vinyl, in some cases the material may change depending on where the wrap is to be situated; indoor, outdoor or in direct sunlight or the type of surface that it is to be placed on. Perhaps you are thinking of redecorating your home or doing some office branding, wall wraps, murals or wall graphics can be an excellent option. 
If you are still not sure, then read more to find out why business owners, office managers, marketing agencies, architects, real estate agents and construction companies choose wall wraps for their office branding;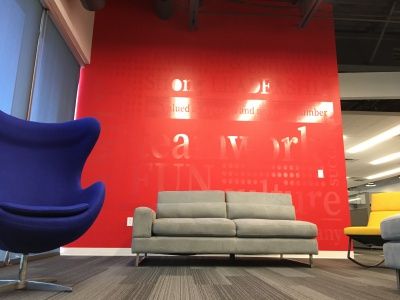 1. Originality
You can have a million walls that are white in color or a thousand that are beige, but wall wraps allow you to bring originality to your wall. You can decide to opt for custom wall wraps, this allows your wall to stand out from any other and you can create wraps that are a perfect fit for your wall. These wraps can also be designed with your business in mind, perhaps with your business name or services listed in striking colors. Hence you have a wall that further emphasizes and promotes what you do.
2. Setting mood
Wall wraps can also be an excellent way to set the mood for customers in any business environment. For instance, a restaurant or eatery can decorate their walls with stunning wall wraps of food that they specialize in. This will be an excellent way to advertise the restaurant delicacies as well as stimulate customer's salivary glands, preparing them for what is to come. A spa, on the other hand, can design their walls stylized palm trees and beaches. A real estate agent can have vinyl wall wraps showing building and structures, while a construction company can have powerful earthmoving equipment beautiful shown on the wrap.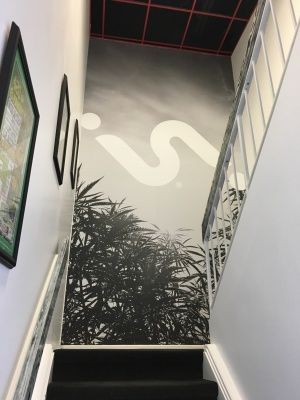 3. Liven things up
Wall wraps can also be used in an office environment to liven things up. It is an excellent alternative to the boring plain white or any single color wall. It can be a way to redecorate the office, thereby making the space unique and improving employee interest in the company.
4. Cost effective
Placement and duration of stay are one of the factors that influence the type of wall wraps that you choose. When using wall wraps for an office environment, you may want to use it for an extended period of time, e.g. construction companies and real estate agencies. But for locations such as a restaurant or retail stores, you may want to change your wall look according to the season. If you were to use wall paint, changing color every season will be quite expensive. Wall wraps, on the other hand, are a more cost-effective option.
5. Efficient
While painting can take several days to complete, not to mention the time required to get dry, wall wraps do not require such downtime. They are highly efficient and can be easily installed. 
Are you ready to start your wall mural or wall graphics project today? Contact Sign partners for help! You can contact us via 561.270.6919 or info@sign-partners.com. Great visual communication make great things happen!