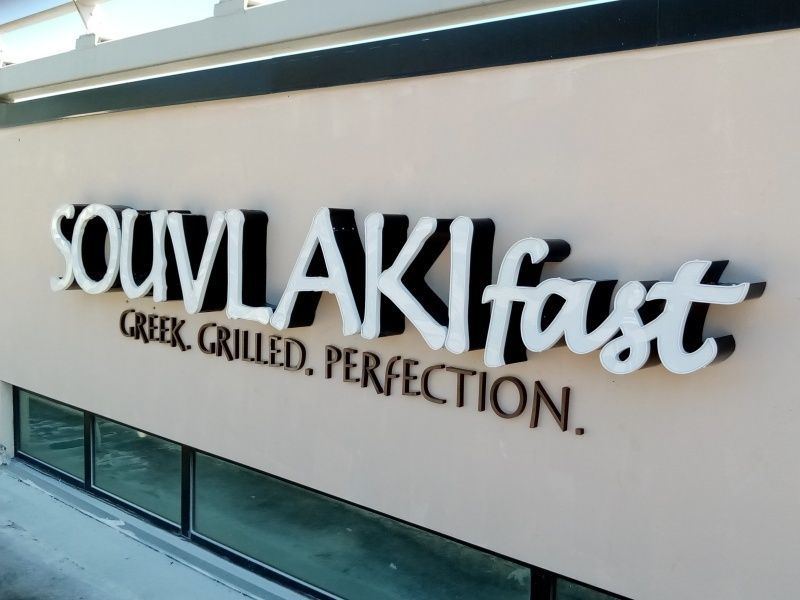 There's lots of reasons your business may need a new sign – maybe you're opening a new location, or you need to modernize the look of your brand, or maybe you love your business' current sign, but it was damaged in a storm. Regardless of the reason, you need to find a top-notch, reliable, and trustworthy company to build a new sign for you. Here are some criteria to keep in mind as you start your search for a sign company:
Do You Like Their Design Work?
Search the company's website for examples of their past work to make sure you like it. If you do, talk to them to confirm if they did the graphic design or if the client provided the design and they just manufactured it.
What Is Their Design and Project Management Process?
They should offer a free initial consultation to learn about your needs and expectations. They should also clearly lay out a timeline for how long the process will take from design to installation.
What Are Their Capabilities?
Do they offer one-stop shopping or will you need to find a different vendor to take down your existing sign and maintain your sign in the future? No matter how much you love their design work, you won't want the hassle of managing multiple sign companies or rushing to find a new vendor if you have a maintenance issue in the future. Do yourself a favor and hire a sign company that offers one-stop shopping from design through ongoing maintenance.
Do They Have a Good Reputation?
Start by checking their profile on the Better Business Bureau. If they have a low rating or a high number of complaints – beware! You can also check other online rating services, like Google or Yelp to see how other customers like them as well. While one bad review does not necessarily constitute a red flag, the overall tone of the reviews should be positive.
Do They Care about Their Customers?
When you contact them, do they promptly reply to your email or return your call? Are their sales associates friendly and approachable? These details matter and show how much they value their customers. If their customer service is sub-par before you sign the contract with them, chances are it won't improve once you are locked in to working with them.
Sign Partners is one of Florida's premier full-service sign companies. We provide free estimates and consultations, on-site survey and analysis, graphic design, installation, and maintenance. Our customers range from small businesses to large corporations and government agencies. We take pride in each and every sign we create for our clients. Call us today for a free estimate and experience the Sign Partners' exceptional level of quality and customer care.
Sign Partners is a licensed and insured sign company in South Florida, proudly serving West Palm Beach, Boynton Beach, Delray Beach, Deerfield Beach, Pompano Beach, Fort Lauderdale, Miami, and surrounding areas. Our experts specialize in bringing your business to life through branded visuals throughout your building and beyond.
Our experienced team can craft all your signs: lobby and office signs, ADA compliant signs, monument signs, illuminated signs, business signs, vehicle wraps, trade show displays, outdoor signs, interior signs, window graphics, vehicle lettering, decals, and custom street signs, using state-of-the-art technology.
Contact us today at 561-270-6919 for a free consultation and let us provide you with a superior sign buying experience.