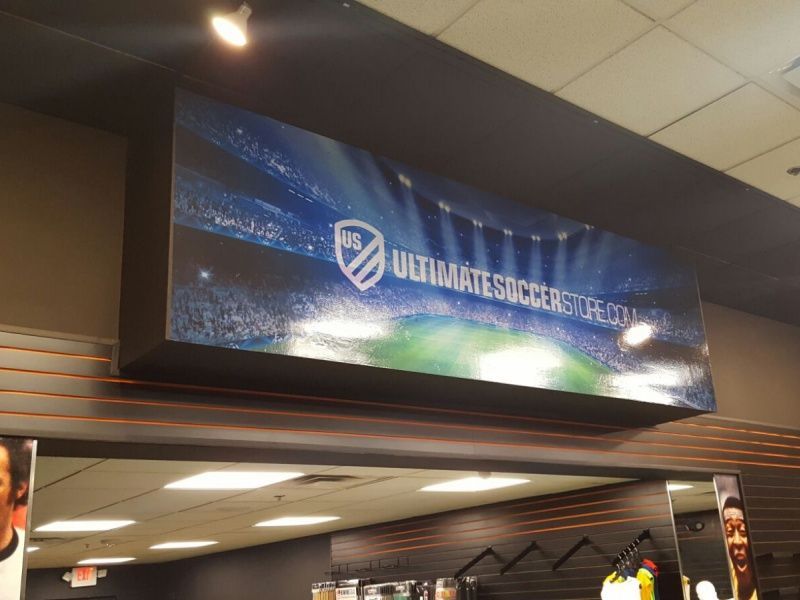 Keeping children safe in school is a top priority for school administrators. Sadly, with the alarming frequency of school shootings, this has become more and more difficult. Since the Columbine High School shooting in 1999, there have been more than 386 school shootings, impacting 356,000 students[1]. One of the nation's most deadly incidents, the Marjory Stoneman Douglas High School shooting that killed 17 students, occurred right in our own backyard. We have received several requests from schools for in-school signage to help first responders find their way around the building in the event of a school shooting.
When a shooting occurs, time is of the essence. First responders need to quickly determine the shooter's location as well as the locations of victims. One approach to help facilitate this is by having numbers for each classroom posted on a sign in the window for each room. The signs should be small enough to be unobtrusive, but large enough to be easily read by first responders. They should have a non-serif font in a large size and feature a high contrast between the numbers and the background. The signs should be placed in the same location in each window to make it as easy as possible for first responders to quickly locate the room number and read it.
Wayfinding signage can also help first responders reach the shooter and victims more expediently. While all schools have clearly marked "Exit" signs, as required by law, consider hanging prominent signage throughout the school to direct first responders to stairwells, the main office, auditorium, gym, cafeteria, and any other areas where large groups of students congregate. On each floor, make sure that classroom numbers are prominently listed next to each door. Like the "Exit" signs, the additional wayfinding signs should feature large, easy-to-read font in contrasting colors. Not only will this be helpful in an emergency, but new students and staff will appreciate the wayfinding signs as well.
Before developing any new signage for an active shooter situation, contact your local law enforcement department to gain their input on the types and placement of signage that would be most helpful to them. Sign Partners is experienced with creating, manufacturing, and installing school-based signage to help first responders help your students. Call us today to learn more.
Sign Partners is a licensed and insured sign company in South Florida, proudly serving West Palm Beach, Boynton Beach, Delray Beach, Deerfield Beach, Pompano Beach, Fort Lauderdale, Miami, and surrounding areas. Our experts specialize in bringing your business to life through branded visuals throughout your building and beyond.
Our experienced team can craft all your signs: lobby and office signs, ADA compliant signs, monument signs, illuminated signs, business signs, vehicle wraps, trade show displays, outdoor signs, interior signs, window graphics, vehicle lettering, decals, and custom street signs, using state-of-the-art technology.
Contact us today at 561-270-6919 for a free consultation and let us provide you with a superior sign buying experience.
---
[1] The Washington Post. There have been 386 school shootings since Columbine - Washington Post. Accessed July 28, 2023.