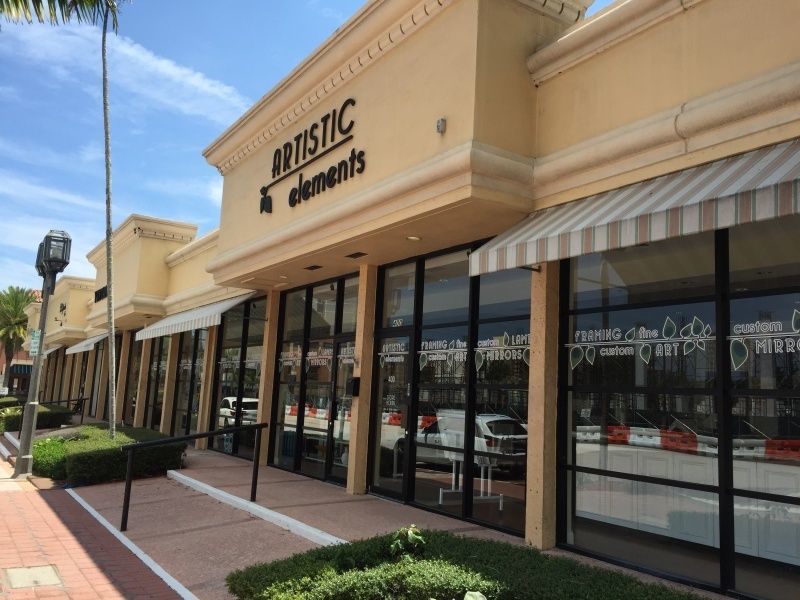 Your signage needs to communicate the right message to the right audience at the right time. Unfortunately, some common signage mistakes can prevent this from happening. Here are five of the most common signage mistakes people make and how to prevent them:
Mistake #1: Using too small a font size.
This can occur either due to budget constraints or a design choice. For example, a business may choose to hang smaller-than-ideal channel letters to reduce the cost of producing the sign. However, if the sign cannot easily be read from a distance, then it will not accomplish its purpose. A better choice would be to ask your sign manufacturer for recommendations on less expensive features, materials, or options that will allow your sign to be made to the proper dimensions within your budget.
In another example, a business may want to create an upscale, minimalistic look to fit with their aesthetic. In doing so, they may select a small font size because they think it will look chic. However, if the font is too small, instead of being chic, it will be unreadable and fail to drive business. Instead, work with a graphic designer from Sign Partners who can incorporate your desired branding into a sign that will be more readable.
Mistake #2: Using a design that is too busy.
When there are too many design elements in a sign, consumers don't know where they should focus. By minimizing the number of words and images, consumers can quickly and easily understand your sign. By working with a designer who specializes in signs, like the ones at Sign Partners, you can prevent this common error.
Mistake #3: Typos
Never hang a sign with typos, spelling mistakes, or grammar errors. It looks unprofessional and immediately downgrades your business. If you are not sure how to spell something, ask a friend or look it up online. It's also helpful to have several people preview the proof for your sign to check for errors as well.
Mistake #4: Poor choice of sign location
If your sign is blocked by a tree, a sculpture, in the shadows, or other sub-optimal location, passersby will miss it. The experts at Sign Partners can come to your location to analyze your site and provide recommendations on signage placement to help prevent this.
Mistake #5: Lack of Proper Maintenance
If your sign is not properly maintained, it negatively reflects on your business. Some examples of this are:
Burnt out lights
Peeling paint
Surrounded by overgrown shrubbery
Dirty appearance
Your customers and prospective customers notice every detail about your business. Contact Sign Partners to learn about the sign maintenance[VS1] services we offer to keep your sign looking as good as new.
Sign Partners is a full-service signage company. We design, manufacture, install, and maintain signs for leading businesses and organizations throughout South Florida. Call us today to discuss your signage needs.
Sign Partners is a licensed and insured sign company in South Florida, proudly serving West Palm Beach, Boynton Beach, Delray Beach, Deerfield Beach, Pompano Beach, Fort Lauderdale, Miami, and surrounding areas. Our experts specialize in bringing your business to life through branded visuals throughout your building and beyond.
Our experienced team can craft all your signs: lobby and office signs, ADA compliant signs, monument signs, illuminated signs, business signs, vehicle wraps, trade show displays, outdoor signs, interior signs, window graphics, vehicle lettering, decals, and custom street signs, using state-of-the-art technology.
Contact us today at 561-270-6919 for a free consultation and let us provide you with a superior sign buying experience.