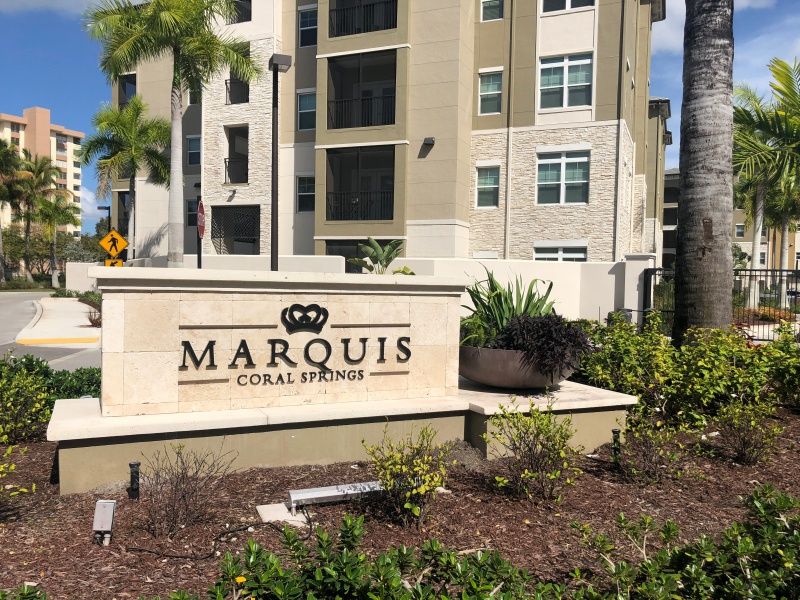 Savvy managers throughout South Florida trust Sign Partners in Boca Raton to create their signage, their face to the world. Our clients include small businesses, major corporations, healthcare facilities, institutions of higher learning, nonprofits, and more. The level of service that we offer is unparalleled in the industry and our graphic designers are second to none. Here are the top 8 reasons why you should call Sign Partners for your next signage project:
We have an in-house design team that can create your organization's logo. We take the time to learn about your business, your target customers, and your vision so that we can create a bespoke logo that can drive your sales.
We offer a wide variety of materials for your lobby / reception signs, such as acrylic, aluminum, PVC, vinyl, and LED. Based on the design of your signage and your budget, we will provide you with a recommendation of which material will best accomplish your objectives, while respecting your budget.
There's no getting lost in your facility when you hire Sign Partners to develop your wayfinding system. Our experienced associates will walk through the facility with you and make recommendations on wayfinding signage placement so your employees and customers make it to their appointments and desired locations on time.
It's essential to comply with municipal regulations when building new outdoor signage. Sign Partners will work closely with you to follow the municipal rules for your sign creation and installation so that it attracts customers, but not regulatory scrutiny.
Monument signs are an excellent choice for upgrading the curb appeal of a residential community and increasing its desirability. Sign Partners has created new monument signs and refurbished dated ones for prestigious communities throughout the area. We also offer custom street signs to enhance the look and wayfinding properties of your community.
Interested in a channel letter sign? We offer front lit, back lit, front and back lit, and no light options. Front lit letters have LED lights that illuminate the front face of the letter, making them easy-to-read from a distance. Back lit letters are mounted with a space between the letter and the building and are illuminated in the back, creating a halo around the letter that features an upscale, elegant look at night. Front and back lit letters stand out from all the other signs when in the dark.
No need to contact one company to design your sign and another to install it – Sign Partners is a full-service company. Our installers will remove your old signage (if one exists), install the new one, and clean any debris from the area so it is safe and ready for customers.
Need cleaning or maintenance for your sign? We take care of that too, whether or not we designed your sign.
Sign Partners offers a signage experience like no other; but don't take our word for it, call us at 561-270-6919 to experience the Sign Partners difference for yourself.
Sign Partners is a licensed and insured sign company in South Florida, proudly serving West Palm Beach, Boynton Beach, Delray Beach, Deerfield Beach, Pompano Beach, Fort Lauderdale, Miami, and surrounding areas. Our experts specialize in bringing your business to life through branded visuals throughout your building and beyond.
Our experienced team can craft all your signs: lobby and office signs, ADA compliant signs, monument signs, illuminated signs, business signs, vehicle wraps, trade show displays, outdoor signs, interior signs, window graphics, vehicle lettering, decals, and custom street signs, using state-of-the-art technology.
Contact us today at 561-270-6919 for a free consultation and let us provide you with a superior sign buying experience.