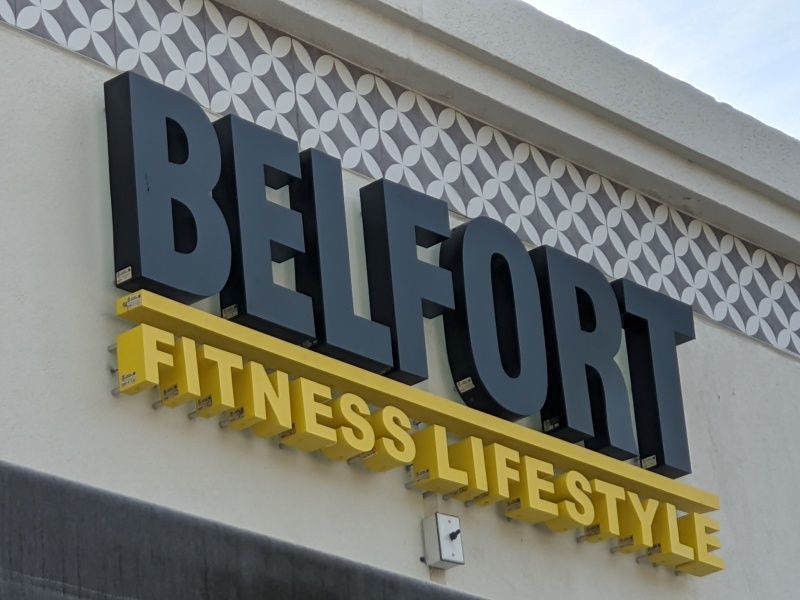 When you invest in a sign for your business, you want the world to see it, and more importantly, be able to easily read it and form a positive impression of your business. To do this, you need the lettering on your sign to be the right size – too small and it's not readable, but too large and it can look out of place with the surroundings, and be out of compliance with local codes.   
Many businesses start by deciding what size sign they want based on their budget and then determine the size of the letters to fill the sign. However, this approach often ends with a sub-optimal sign that does not fit the business' needs. A better approach is to start by determining the size of the sign letters that you need and then figuring out the dimensions of the overall sign.
The first step is to decide how many feet away you want viewers to be able to read your sign. If the viewers are walking or traveling past your business at a slow rate of speed, you will need to allot one inch of sign letter height for every 10 feet of distance between the sign and its intended target. If the viewers are driving by quickly, like on a highway, you will need to allocate two inches of height for every 10 feet of distance. 
Once you know how tall your sign letters should be, your Sign Partners graphic designer will adjust the amount of horizontal space between each of the letters (called kerning) to further maximize readability. Now that the dimensions of the words on your sign are optimized, you can determine the size of your sign and feel confident that it will fit your needs.
Additional Tips to Maximize Readability of Your Sign
Use contrasting colors between the sign and its background, such as black and white, blue and yellow, red and white, etc.
Pick a font style that it easy to read and also matches the look of your business' brand personality. Avoid cursive or overly ornate fonts.
Ensure that no trees, power line poles, buildings, or other objects obstruct the view of your sign.
Consider a lighted sign to maximize visibility at night. Depending on the type of sign you are hanging, many lighting choices exist, such as backlights, front lights, spot lights, and more.
Follow all local ordinances regarding sign size.
Sign Partners is an expert in designing, manufacturing, installing, and maintaining outdoor signage. Our experienced team can inspect the site of your business and develop customized recommendations to ensure that your new sign achieves optimal visibility, complies with all local codes, and is cost-effective. Contact us today to learn more.
Sign Partners is a licensed and insured sign company in South Florida, proudly serving West Palm Beach, Boynton Beach, Delray Beach, Deerfield Beach, Pompano Beach, Fort Lauderdale, Miami, and surrounding areas. Our experts specialize in bringing your business to life through branded visuals throughout your building and beyond.
Our experienced team can craft all your signs: lobby and office signs, ADA compliant signs, monument signs, illuminated signs, business signs, vehicle wraps, trade show displays, outdoor signs, interior signs, window graphics, vehicle lettering, decals, and custom street signs, using state-of-the-art technology.
Contact us today at 561-270-6919 for a free consultation and let us provide you with a superior sign buying experience.