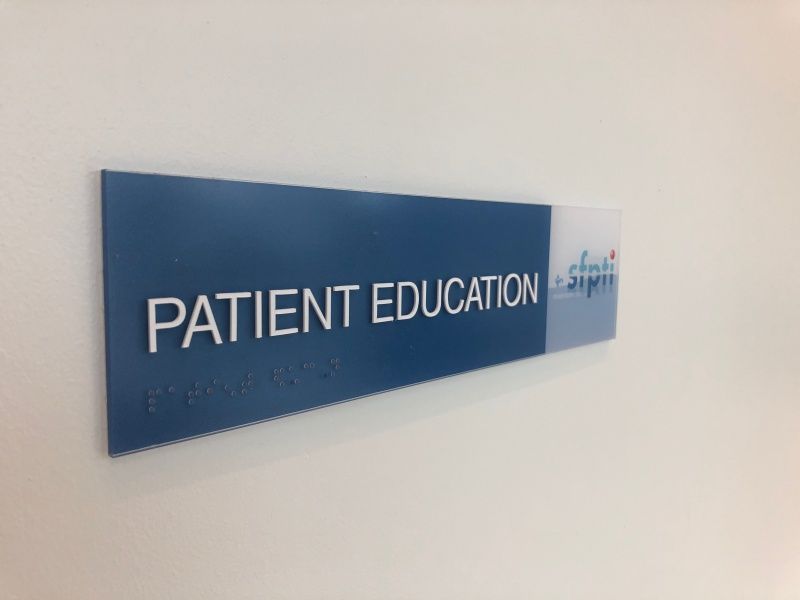 If your organization has a large physical space, you need a smart wayfinding system. Wayfinding is the process of helping your customers navigate your organization's physical space to facilitate them arriving at their desired destinations as expeditiously as possible. An effective wayfinding system can make the difference between your customers having a positive experience or a frustrating one with your business.
Maps and Directional Signage
At all entrances to your organization, feature a map of the entire structure to allow patrons to figure out where they need to go and how to navigate there. Also include maps throughout the site in areas where customers may congregate or easily become lost.
Throughout the building, feature directional signage with minimal words to allow customers to quickly and easily find their way. Whenever there is any sort of junction, include directional signage to enable your customers to continue on their path without becoming lost. Additionally, include directional signage periodically in long corridors to give customers confidence that they are on the right track. Only map out one route to each location through your directional signage. Even if there are multiple possible paths to reach a given destination, hanging signage showing each possible way to arrive at a destination may cause confusion.
The directional signage should be printed in a sans-serif font using high contrast colors to maximize readability. To maximize your branding, include a small logo on all maps and directional signage. If the signage is outside, make sure to include adequate lighting to allow customers to find and read the signs.
Color Coding
For especially large areas, color code different departments. For example, at an amusement park, the water ride section could be blue. All signage within the water ride section would have a blue background. Similarly, all signage located throughout the park that is directing customers to the water ride section would have a blue background and a font in a contrasting color, such as white. On the park maps, the water ride section could be highlighted in blue.
Test Your System
Once your system is live, ask friends or family members who are not familiar with the layout of your organization to find their way to several different locations in your space. Adapt your system in areas where your testers became lost or confused to prevent this from happening with customers.
A wayfinding system should be intuitive for customers and enhance their experience with your organization. Our experts at Sign Partners would have happy to help plan and design an effective wayfinding system. We offer a full service for customers from design, to sign production, to installation.
Sign Partners is a licensed and insured sign company in South Florida, proudly serving West Palm Beach, Boynton Beach, Delray Beach, Deerfield Beach, Pompano Beach, Fort Lauderdale, Miami, and surrounding areas. Our experts specialize in bringing your business to life through branded visuals throughout your building and beyond.
Our experienced team can craft all your signs: lobby and office signs, ADA compliant signs, monument signs, illuminated signs, business signs, vehicle wraps, trade show displays, outdoor signs, interior signs, window graphics, vehicle lettering, decals, and custom street signs, using state-of-the-art technology.
Contact us today at 561-270-6919 for a free consultation and let us provide you with a superior sign buying experience.