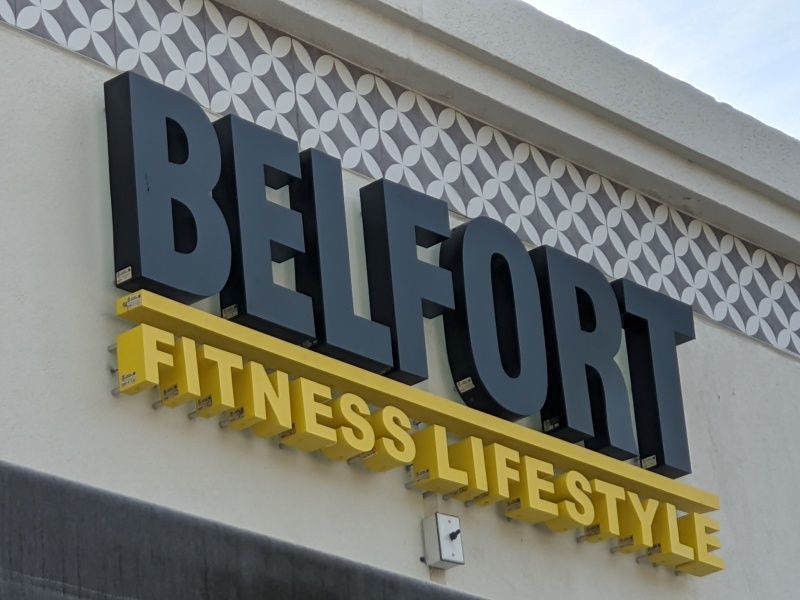 Your sign is your organization's face to the world. It serves as advertising and sets the tone and expectations for your brand. If you are thinking about designing a new sign or signs for your organization, following are some tips that we recommend based on our years of experience creating signs for thousands of satisfied customers:
Use the same logos and font styles that you use for your other communications, such as social media, advertising, and websites. This will help consumers instantly recognize your sign when they see it.
Readability is essential for your sign to be effective. To maximize readability, we suggest that you:
Include as few words as possible. For an outdoor sign, just use the company name, don't use a slogan on the same sign – it will be too much for passersby to quickly read.
Use images sparingly and ensure that they relate directly to your organization's offering. For example, a coffee shop may want to use an image of a cup of coffee. However, an image of a cup of coffee, donut, and napkin may be too much.
Employ high contrast colors for the sign words and background so the words stand out. For example, dark red or blue on a white or yellow background is easy to read. In contrast, pastel or light neutral colors on a white or background may look sophisticated, but will be difficult to read.
Use fonts that are large enough to be easily read from a distance. If your sign is too small or subtle, passersby will miss it.
Hire a graphic designer to create your sign. You have invested so much in your business, invest in your sign so that you are creating the professional image that your organization deserves. This does not need to be expensive or difficult. In fact, Sign Partners offers a design service to all our customers to ensure that your sign meets your needs and exceeds your expectations.
For large spaces, directional signs can greatly enhance customers' experience with your business. These help prevent frustration, reduce anxiety, allow time-pressed customers to arrive at their location promptly, and have an overall positive impact on customer experience. If you are unsure whether you need directional signs, it is better to err on the side of including them.
Clean indoor and outdoor signs regularly. Just like having a dirty waiting room or dusty shelves creates a negative impression with customers, the same is true of dusty or dirty signs.
Sign Partners will gladly come to your location, analyze your space, and provide customized signage recommendations on the types of signs, locations of signs, and graphic design of them to develop the optimal sign strategy for your business.
Sign Partners is a licensed and insured sign company in South Florida, proudly serving West Palm Beach, Boynton Beach, Delray Beach, Deerfield Beach, Pompano Beach, Fort Lauderdale, Miami, and surrounding areas. Our experts specialize in bringing your business to life through branded visuals throughout your building and beyond.
Our experienced team can craft all your signs: lobby and office signs, ADA compliant signs, monument signs, illuminated signs, business signs, vehicle wraps, trade show displays, outdoor signs, interior signs, window graphics, vehicle lettering, decals, and custom street signs, using state-of-the-art technology.
Contact us today at 561-270-6919 for a free consultation and let us provide you with a superior sign buying experience.