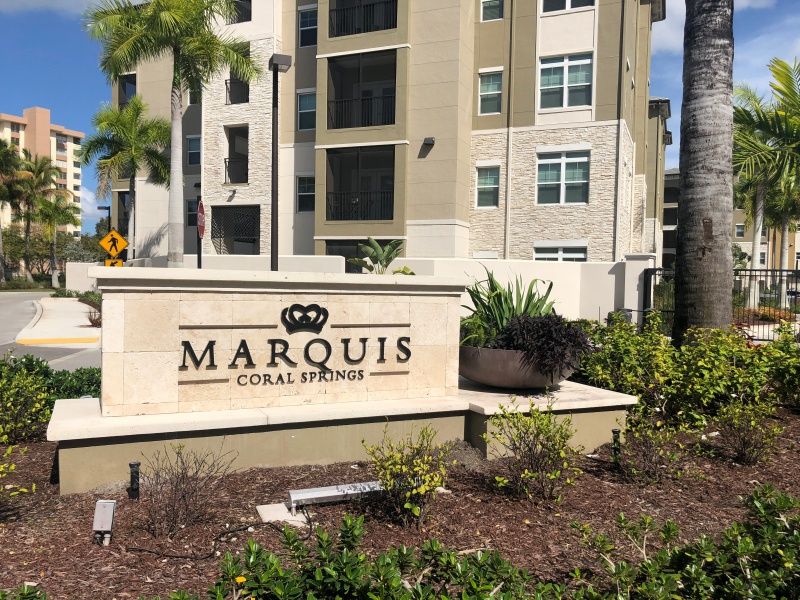 You're driving down the road trying to find a building you have not visited before. You have the address of the building and the name of the company, but of course, there is not a single address in sight. You see a small sign coming up, but by the time you can read it, it's too late to make the turn into the parking lot. You drive to the next traffic light and loop around, hoping you can remember where you saw the small sign so you won't be too late for your appointment. Sound familiar? Don't let this happen to your customers! Install monument signage outside of your place of business.
What Is Monument Signage?
As its name indicates, monument signage is a large, hefty, "monument-like" sign that is placed at eye-level outside of your business. They are often used for apartment or condominium complexes, hotels, office parks, and shopping malls. Monument signage has several benefits over smaller signs:
Enhanced visibility: The signs are easy to spot from a distance so customers instantly feel at ease, knowing they have arrived at the correct location.
Advertising: On a busy road, thousands of consumers may pass your sign on a daily basis, offering an opportunity for them to learn your brand name. Moreover, because of their size and style, monument signs convey an air of prestige and permanence, creating a strong first impression for visitors and passersby of your brand.
Branding: Each monument sign is custom built to match your building's architecture and/or company's logo, reinforcing your brand image.
Monument Signage Options and Logistics
Sign Partners offers many different options for designing a monument sign. These include:
Single-sided or double-sided signs. Typically, single-sided signs are installed parallel to the road and are less expensive. Double-sided signs are installed perpendicular to the road and offer even more visibility than single-sided ones, however, they come with a higher cost.
Choice of materials. We offer monument signs from the latest technology – foam core which is specially designed to look like bricks or stone, but is actually significantly lighter and less expensive. We also offer all the traditional sign materials of brick, cement, plastic, aluminum, or wood as well.
Lighting. Signs can be backlit, offer spotlighting, or not be illuminated at all.
Changeable letterboards or digital signs to highlight special events.
Time and temperature displays to provide an added-value service to passersby.
You will likely need a permit to install a monument sign. You will also need to ensure that your planned sign falls within the local signage ordinances.
Sign Partners can design a new look for your sign or feature your company's existing branding. We can create options for a wide range of budgets that will provide you with years of low maintenance branding and enhanced visibility for your existing and future customers. Contact Sign Partners to start your monument sign development today.
Sign Partners is a licensed and insured sign company in South Florida, proudly serving West Palm Beach, Boynton Beach, Delray Beach, Deerfield Beach, Pompano Beach, Fort Lauderdale, Miami, and surrounding areas. Our experts specialize in bringing your business to life through branded visuals throughout your building and beyond.
Our experienced team can craft all your signs: lobby and office signs, ADA compliant signs, monument signs, illuminated signs, business signs, vehicle wraps, trade show displays, outdoor signs, interior signs, window graphics, vehicle lettering, decals, and custom street signs, using state-of-the-art technology.
Contact us today for a free consultation and let us provide you with a superior sign buying experience.