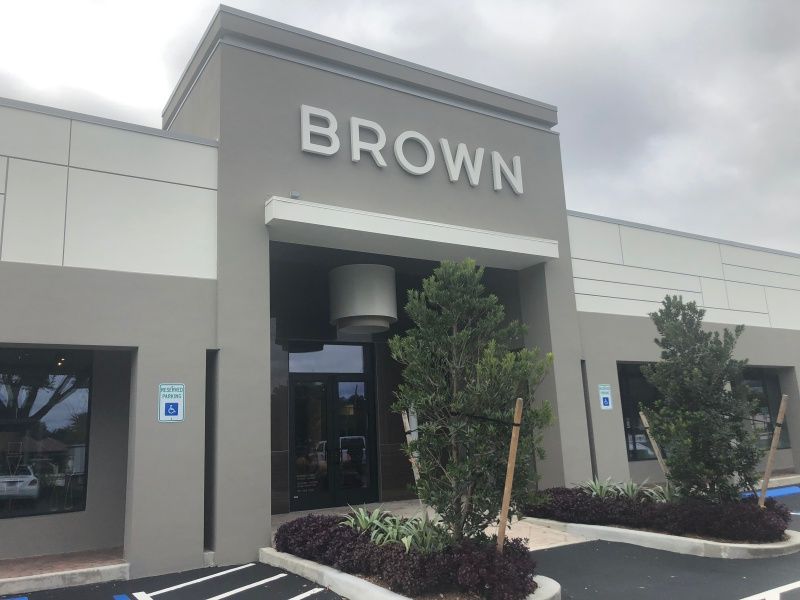 After years of planning, saving, and dreaming, your new business idea is about to become a reality. One of the most important elements in attracting potential customers to your new business and helping them feel comfortable is signage. You will need bold signage outside the business to attract consumers' attention and entice them to enter your venue as they drive or walk by it. Once they are inside, having indoor signage helps to maximize the consumer experience. Let's take a look at each of these types of signage:
Outdoor Signage
If your venue is located on its own property, or, if you have enough outdoor space, one of the best options for attracting passersby is monument signage. These are, as the name implies, mini-monuments that are stately and highly visible from a distance. They convey a sense of permanence and authority. Typically, monument signage is constructed from stone, bricks, concrete or aluminum. In addition to these traditional materials, Sign Partners uses a technology called EPS foam, which mimics the look of stone or concrete, but is more lightweight, cost-efficient, and weather-resistant.
If your location lacks the space for monument signage, another popular option is channel letters. These are 3D custom-made aluminum letters and images that adorn the front of your retail location. Strip malls and other retail venues where outdoor space is at a premium often use channel letters. Sign Partners can create channel letters in nearly any color and font style or size. To heighten visibility, channel letter signs often have LED lights installed in them.  To help your business stand out even more, Sign Partners offers the option of installing channel letters that are front lit, back lit, or both.
Indoor Signage
If customers first enter your business via a lobby or waiting room, having a reception sign instantly puts them at ease since they know they are in the right place. It also creates a sense of professionalism and trust. Sign Partners offers a range of lobby signage options to fit all budget levels. Our options include flat panel signs, three dimensional signs, signs made from aluminum or acrylic, and signs that have LED lights.
Developing and installing prominent signage is an important tactic in your client acquisition strategy. Sign Partners is renowned throughout South Florida for our signage expertise. Our team has partnered with local small businesses, government, and multi-national corporations. We will guide you through every step in the sign development process, from logo and graphic creation, to on-site survey, to fabrication and installation. We also specialize in ongoing sign maintenance. Contact Sign Partners today to learn how our signs can help drive customers to your business.
About Sign Partners
Sign Partners is a licensed and insured sign company in South Florida, proudly serving West Palm Beach, Boynton Beach, Delray Beach, Deerfield Beach, Pompano Beach, Fort Lauderdale, Miami, and surrounding areas. Our experts specialize in bringing your business to life through branded visuals throughout your building and beyond.
Our experienced team can craft all your signs: lobby and office signs, ADA compliant signs, monument signs, illuminated signs, business signs, vehicle wraps, trade show displays, outdoor signs, interior signs, window graphics, vehicle lettering, decals, and custom street signs, using state-of-the-art technology.
Contact us today for a free consultation and let us provide you with a superior sign buying experience.