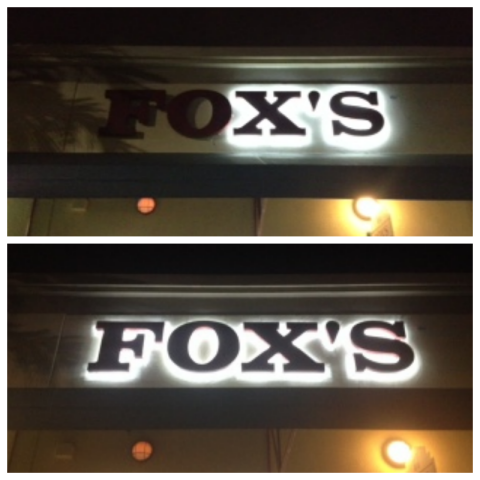 At Sign Partners we design, produce, install and repair electrical signs. Our first step towards your unique signage is for our experts to visit the location of the sign to discuss your needs. According to this we provide a free quote for your signage, followed by outstanding design and quality production.
Our experts are aware of the exterior signage regulations provided by the city. We will guide you through this process and assist with the permit prior to installing the sign. Our certified technicians take care of the sign installation with pride to make your company stand out.
Sign Partners has recently completed a sign repair for a retail location in Boca Raton - Florida. The original sign had neon lighting and needed repair for two letters. After inspection by our professionals they observed the neon to be in bad condition.
Sign Partners stands for quality and therefore we only want to deliver the best. After consultation with the client we proposed to convert towards LED. It's a small investment however with a 2 year warranty and an expectation of no maintenance for the next 7 years it's worth it. In addition to that LED is very inexpensive to run which makes it a great solution for the long run.
Fox's is now a satisfied customer with brand new LED signage, ready to attract more customers. Do you have a defect channel letter or light box? Call us now and Sign Partners takes care of it!