Q Health West Palm Beach
INTERIOR & EXTERIOR SIGNAGE | Interior & exterior sign solutions for medical facility
---

Project Overview 
Q Health is a reabilitation center that supports and promotes a multidisciplinary Service Delivery Team of expert behavioral healthcare professionals with a passion for delivering high-impact, successful behavioral health services. What this means is that they work with each individual to create the best course of treatment for the greatest chance of success.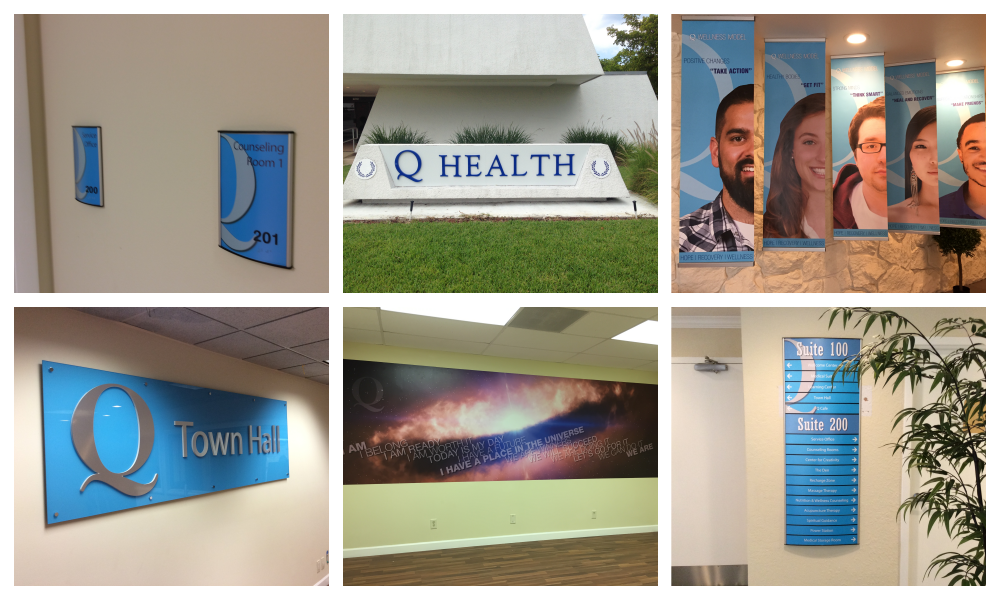 The team from Q Health contacted Sign Partners as they wanted an integrated sign and visual communication solution for their new flagship facility in West Palm Beach. After a comprehensive survey and discussions with their team, we broke down the project in three different parts:
- Interior Wayfinding & ADA Signs
- Lobby Sign & Decorative graphics
This allowed us to break-down the design and material needs according to functionality and aesthetics, while bringing the message and branding Q-Health wants to bring across to their customers and associates. It was a fantastic opportunity to work with such a great organization and be part of the process to make their space that bit more amazing.
---

---