Margaritaville Hotel Orlando
Interior wall art for Hotel Rooms & Public Areas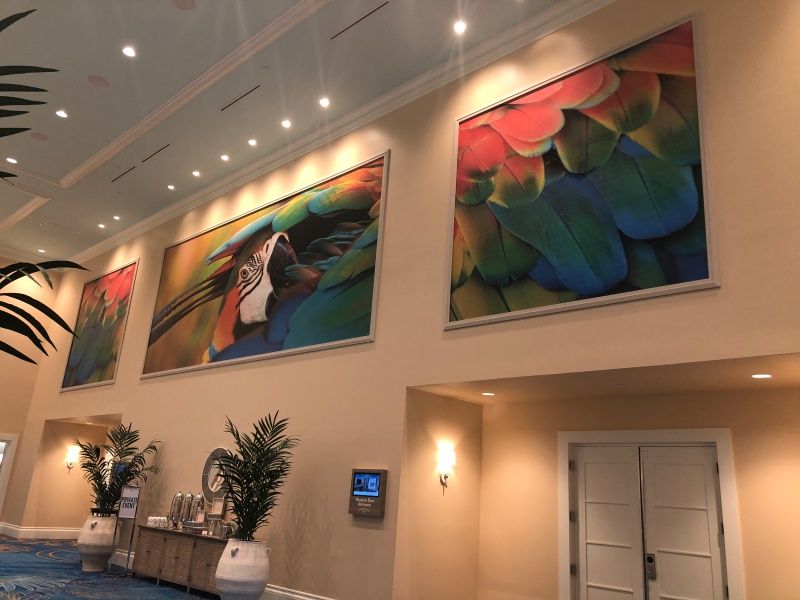 Margaritaville Hotels & Restaurants are well known throughout the United States and beyond. Influenced by the colors of the sea, sand and sky, all hotels are unique. All accommodations offer a tropical vibe with special indulgences that make them uniquely Margaritaville. The new Margaritaville hotel in Orlando is Florida's newest flagship property. 
Sign Partners worked together with the pre-opening team and art consultants for the new Margaritaville Hotel in Orlando. Although Sign Partners mainly works with signages, for this project we executed the wall art for all public areas and hotel rooms.
Branding is a very important aspect of the design of the project in order to streamline the well known Margaritaville style. Since it's newest hotel is a flagship property it was important to incorporate the well know style of the Margaritaville hotels, together with innovative designs & materials.
Working closely together with the different parties, the designs evolved into samples and were executed into an innovative final product. Let's have a look at the different type of materials used throughout the hotel.
Wall Wraps
For this project, vinyl wall wrap is a key material that was used throughout different applications. All hotel rooms have vinyl wall wraps incorporated in the design, carrying through a similar element in every hotel room. In addition to the hotel rooms, several wall wraps were used in the public areas, including the interior. To highlight the wall wraps and add additional dimension, some of the wall wraps have wooden boarders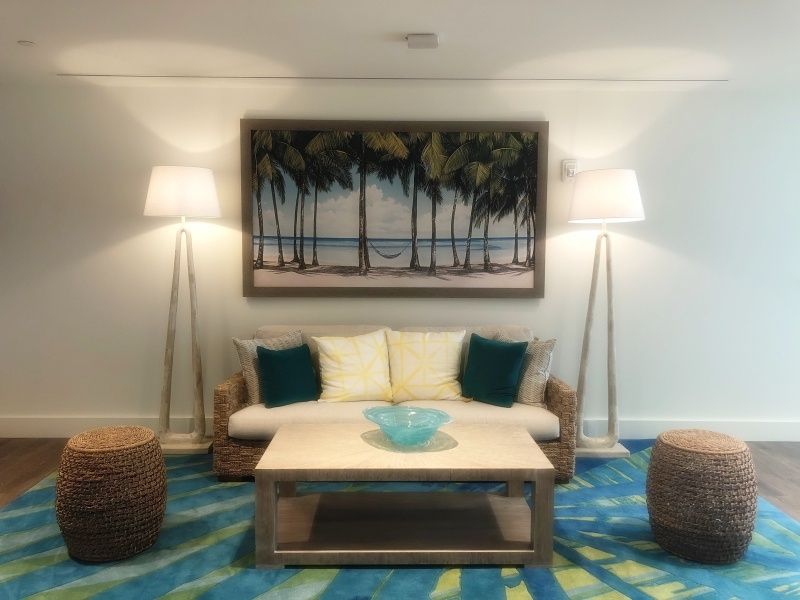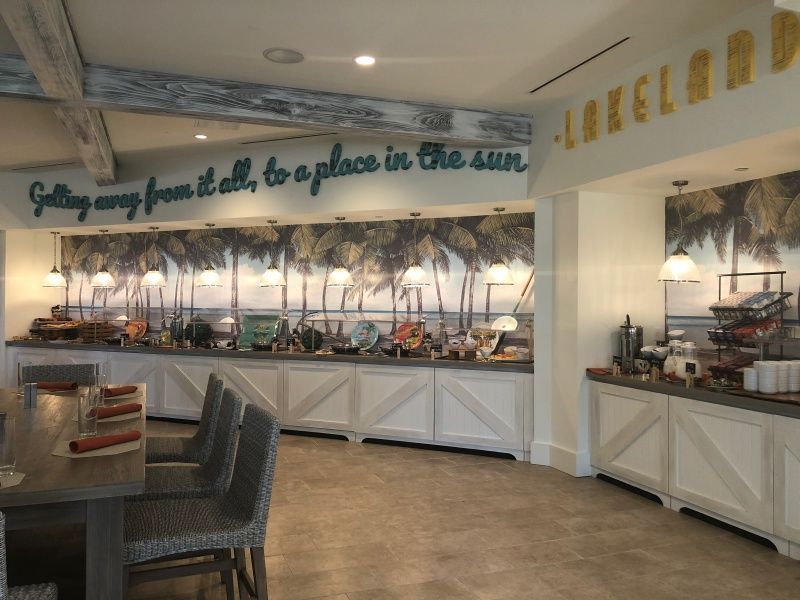 Wooden Lyrics Planks
A signature of all Margaritaville hotels are the wooden lyrics planks in all public areas. All wood planks are crafted and custom painted to add an authentic touch to each piece. The planks all have custom lyrics, which are hand painted and contribute to a relaxing vibe throughout the hotel.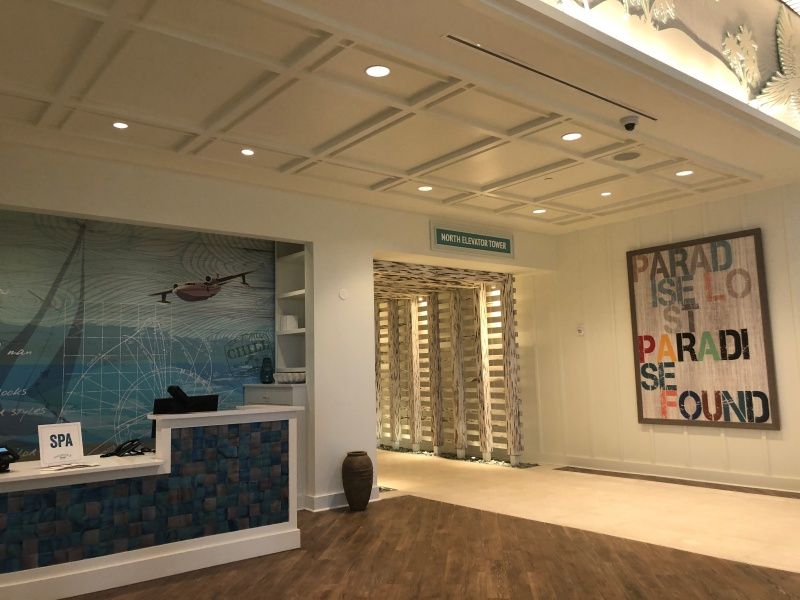 Dimensional Art Pieces
To enhance the beachy vibe throughout the hotel, pictures were carefully selected for the walls in different areas. These pieces were mainly used in the restaurants, both interior & exterior. Vinyl wall graphics were printed on thick substrates to add extra dimension.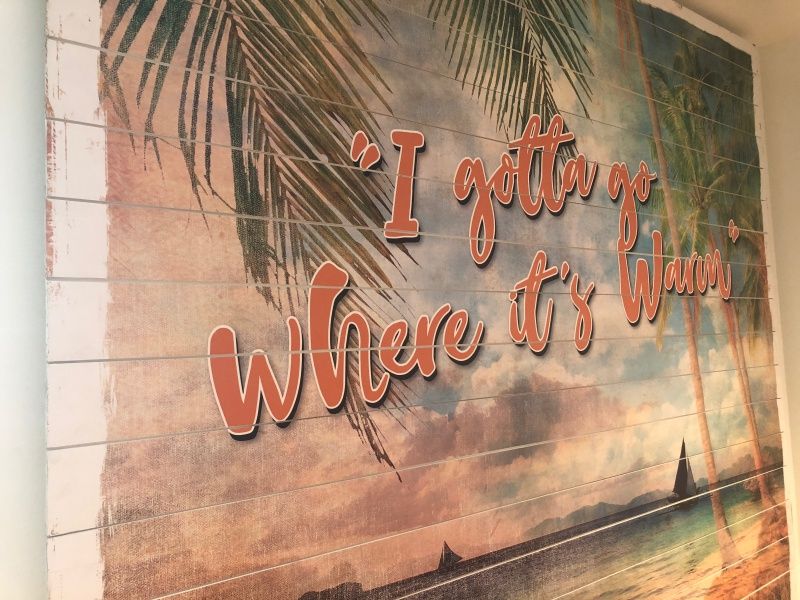 Discover the hotel for yourself by scrolling through the pictures and why not contact us for custom ideas or perhaps book a stay in Margaritaville in Orlando!