Lynn University – Boca Raton
Oversized Monument Sign Letters
Located in central Boca Raton sits it's prestigious Lynn University. Lynn University and Sign Partners have been working together for many years. Including projects at their 115 acres campus, the College of Aeronautics at Boca Raton Airport, as well as some offsite events.
One of the most recent projects that we worked on with Lynn University is on their main campus. The project consists out of oversized Monument Sign Letters, displaying the name of the university LYNN. We'll walk you through the different elements of the project, from the original idea to execution.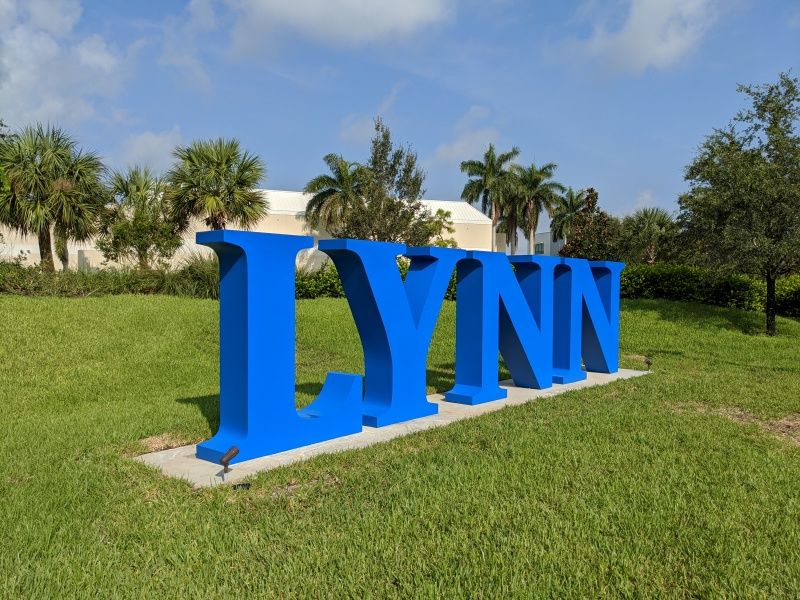 Branding & Design
The main objective of this project was the branding of Lynn University on the campus in a prominent place. The idea was born to create an outdoor dimensional display, for the student's to hang out, climb on and take pictures. The large letters are to become a new landmark of the university. It's large overall size, height and thickness making it visible from many areas around campus. Having worked together with Lynn University for many years, Sign Partners is familiar with the university's branding guidelines. Together with the marketing team of Lynn University, the design was created. Keeping in mind their overall branding in terms of PMS colors & fonts.
Execution
While building the sign, a few criteria had to be kept in mind. First of all since students will be allowed to climb on the large letters, the material had to be very strong. Therefore a thicker aluminum was used to create extra strength, in combination with extra support columns inside the letters. Furthermore the sign had to be weather resistant since it will be permanently outside. Keeping in mind extreme weather conditions in Florida, from strong sun to hurricane winds. The sign was build on a large concrete base to comply with heavy wind loads.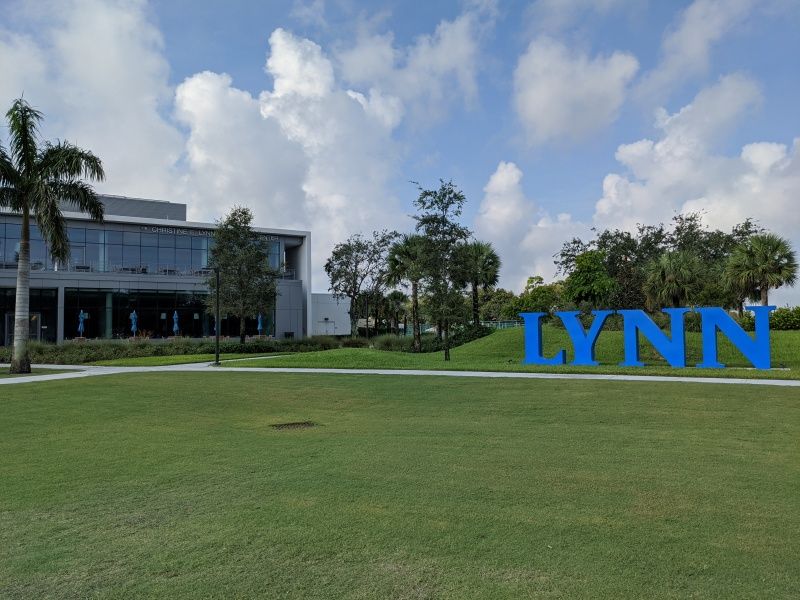 Installation Monument Sign Letters
As mentioned before, the sign was build on a concrete base, which was the first step of the installation process. Together with the team of Lynn University the exact location of the concrete base was determined, from which the installation took off. Due to limited access to the sign location, oversized vehicles couldn't reach close to the sign. Therefore our team had to be creative in terms of the digging process and the concrete pouring. The total installation process including digging, concrete pouring, drying and installing the letters took about 1 week.
Considering some overall delays due to Covid19, the overall process from the original idea to execution went very smooth. Sign Partners works as an extension of Lynn University's team, working effortless towards a common goal. The oversized Monument Sign Letters are installed just before all students are coming back to campus. Having something exciting to look forward to!