Atlantis Motor Group – Boca Raton
Illuminated Outdoor Signage and Interior Signs & Wraps
Atlantis Motor Group has recently opened a brand new showroom as their new location in Boca Raton. With over 40 years of experience in the exotic car business they now sell their top quality cars from their new 14,000 SF showroom. Atlantis Motor Group is a company with a lot of history and at the same time provides a modern approach. Both had to be translated into the execution of their outdoor & interior signage.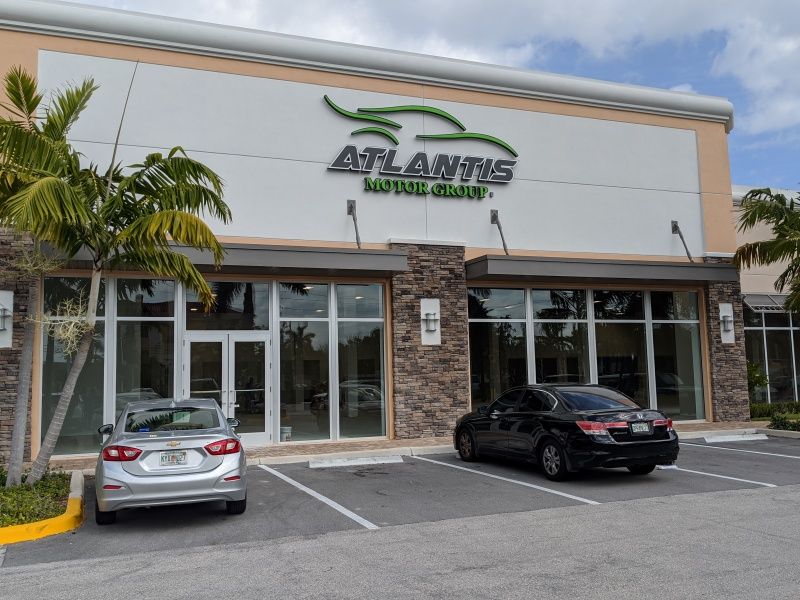 Sign Partners worked together with Atlantis Motor Group to bring their new showroom to life. Their logo was the starting point of all the sign designs. Our graphic designers at Sign Partners made necessary changes to the logo to be converted into well executed signage. When we look at a logo we maintain the brand image, but at the same time we make sure that it's suitable for signage.
Suitable logo design for signage includes:
-        Readability
-        Make you stand out from the crowd
-        Turn a non-dimensional logo into a dimensional (illuminated)sign
We had the pleasure to work with Atlantis Motor Group on a variety of signs for the interior and exterior of their facility. Let's take a more detailed look into their new showroom signage.
Front & Back Lit Illuminated Sign
Starting off with the outdoor building sign, being a real eye catcher. One of the criteria of Atlantis Motor Group for their outdoor sign was high visibility. The location of the showroom is located at the busy Yamato Road, in a high traffic area. Allowing for good exposure with a well-executed outdoor sign. Another criteria was to incorporate back lit green LED into the sign, to make their logo pop.
Based on these criteria Sign Partners proposed a Front & Back Lit Illuminated Building Sign. This type of sign creates a more dramatic effect, attracting more attention to the store front.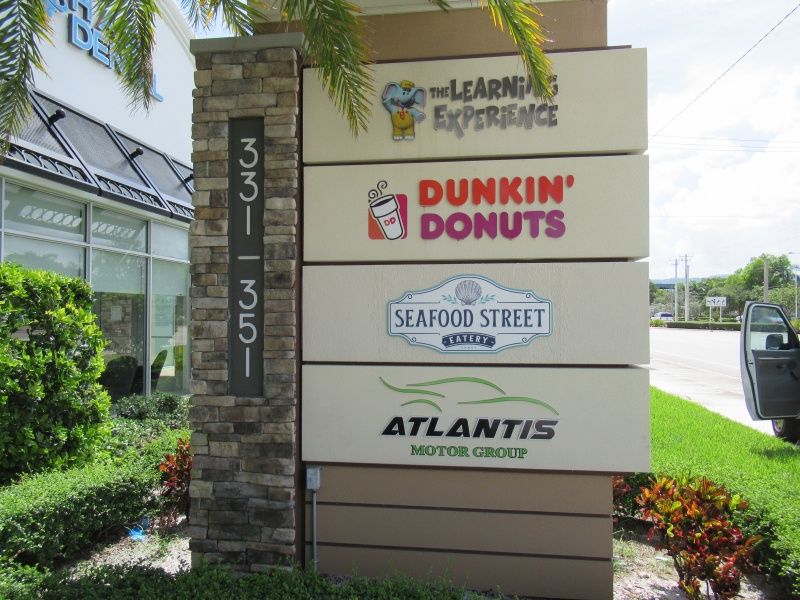 Monument Sign
As stated above, the facility is located in a high traffic area. The pre-installed Monument Signs, create and extra advertising opportunity for Atlantis Motor Group. All 3 monument signs, located at difference entrance roads to their facility were used. The illuminated push-through monument signs were customized for our client, continuing their company branding.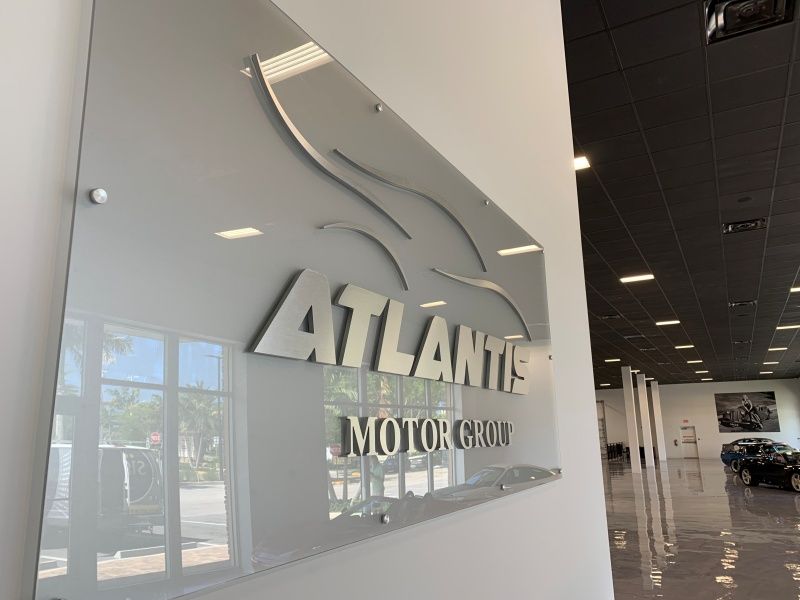 Lobby Sign
Moving on to the interior of the showroom, a lobby sign can't be missed. Together with our design team, we proposed a dimensional lobby sign with an elegant design. The Lobby Sign was chosen to be executed in frosted & silver. A frosted acrylic panel, installed with stand-offs for an extra dimensional effect. The actual logo is displayed in dimensional brushed letters on the acrylic panel.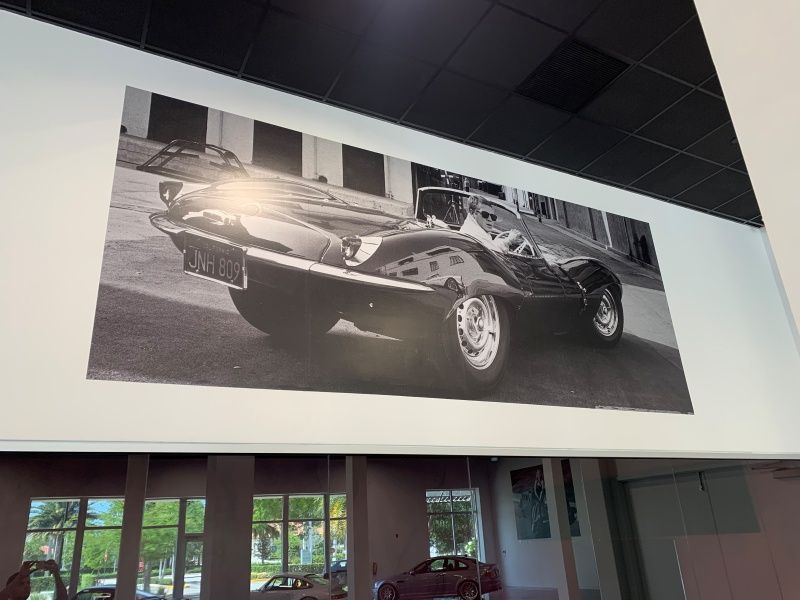 Wall Wraps
You can find different wall wraps throughout the showroom. Executed in black & white for a dramatic and timeless look. The client was looking for an 80's look, which was the inspiration of the design. Choosing for this look, aligns with the rich history that the company has to offer. The wall wraps are digitally printed on vinyl. All wall wraps include a special lamination to protect the durability of the wall wrap.